Reflecting on our favourite vintage RV articles
We've seen some incredible vintage units and restorations over the years - here are some of the most impressive finds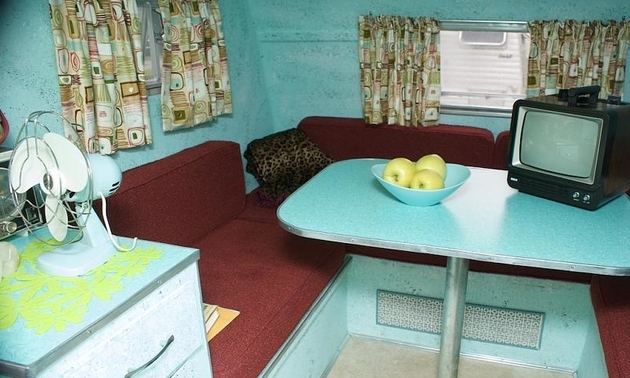 Vintage RVs have a special place in our hearts, and the people who restore them know how to bring out the best in these classic units.
Over the years, we've had the pleasure of writing about restored Bolers, Vanguards, Winnebagos and other old-school RVs that have been brought back to life.
These are some of our most popular articles on the topic: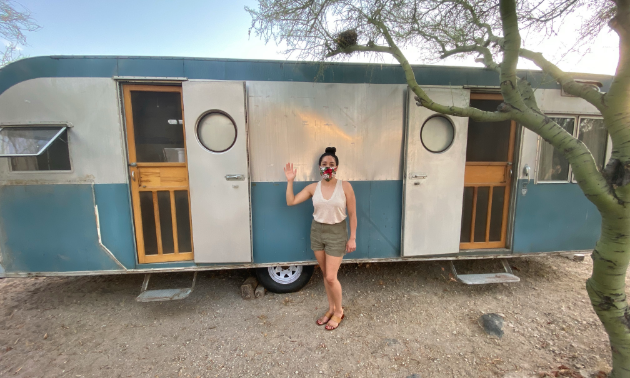 - Photo courtesy Stephanie Loya
This 1953 28-foot Platt Trail-a-Home travel trailer is a blast from the past
Kyle Born wrote this article about a newly inherited vintage RV and its elated owner, Stephanie Loya.
Once used as a guest suite, this 1953 28-foot Platt Trail-a-Home travel trailer has exciting potential and an intriguing history.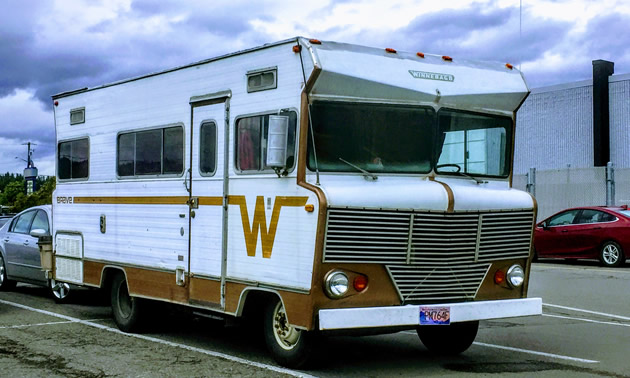 - Keith Powell photo
1973 Winnebago Brave
Keith Powell spotted this beautiful unit that was still being used in its 46th year.
Back in the day, the 1973 Winnebago Brave was marketed as an entry level RV model - designed for young families or retired couples new to the RV lifestyle.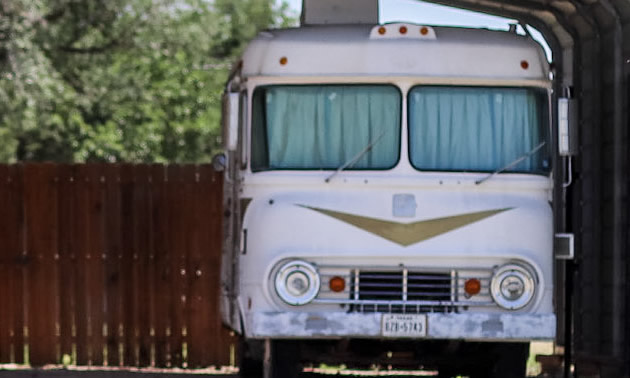 - Tom Van Damme photo
Mystery Vintage Motorhome - what is it?
This one really stumped us! A reader by the name of Tom Van Damme sent in this
photo of a vintage RV
he discovered on his travels.
We never did identify the make and model, so feel free to
contact us
and shed some light on this mystery.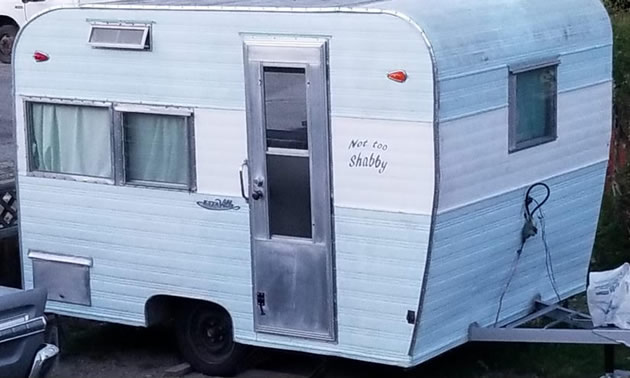 - Photo courtesy Tina Myers
Vintage RV – 1963 Esta Villa Travel Trailer (restored)
At one time, we posted an article about an Esta Villa Travel Trailer, along with a bit of history on the units. The little trailers were manufactured back in the mid-1960's in Fort Macleod, Alberta (
read the full article here
.)
Imagine our delight when the owner got back to us later with restoration photos! A
follow-up article
was in order.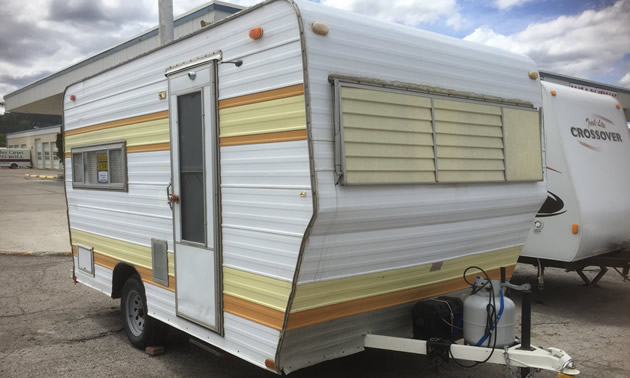 - Keith Powell photo
1970's 15-foot Bell Travel Trailer
This charming RV unit was spotted in the Kootenays, but it was originally born in Montana.
Bell trailers and campers were manufactured in Kalispell, Montana back in the 1970's and late 1960's – the golden era of travel trailers. The smallest models measured only 13 feet in length.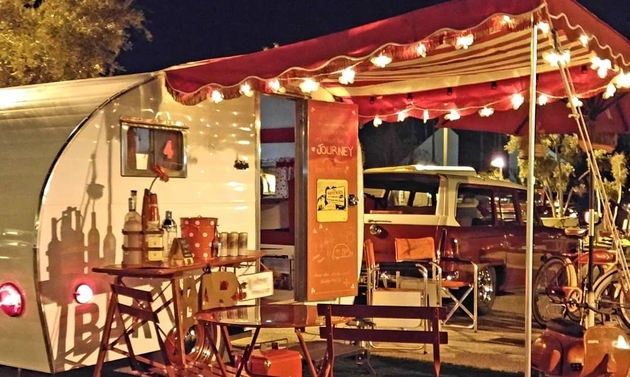 - Photo courtesy Vintage Trailer Supply
Top sources for vintage RV parts and supplies
In this article, we collected a number of resources for those undertaking vintage RV restorations.
Find the perfect era-specific decor item, obscure RV parts and other must-have elements to make your restored RV stand out above the rest.
Share your classic RV restorations, or tell us your favourite story about a cool vintage unit you've encountered by filling out our
Classic Vintage RV form
.