Vintage RV – 1963 Esta Villa Travel Trailer (restored)
Esta Villa trailers were manufactured back in the mid-1960's in Fort Macleod, Alberta.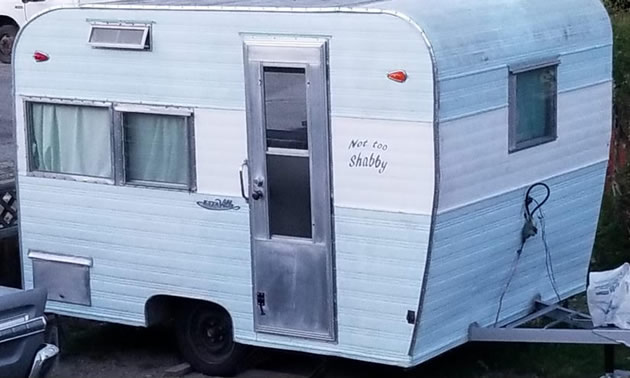 We recently posted an article about an Esta Villa Travel Trailer and a blurb about its colourful history. The little trailers were manufactured back in the mid-1960's in Fort Macleod, Alberta.
Read the article here.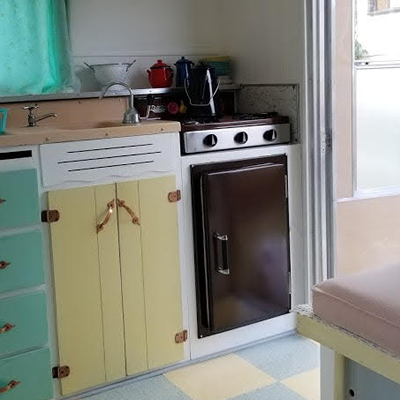 We were pleased to hear from Tina Myers of Penticton who is the proud owner of an Esta Villa trailer, which she has been renovating and restoring over the last year or so.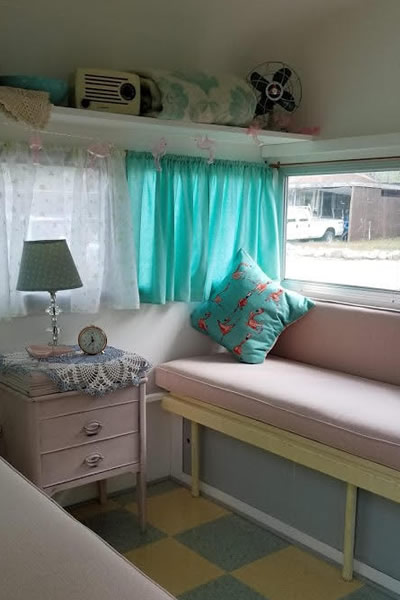 "I read your article featuring a bit of info on this make and origin. I just wanted to share a few pictures of the one I picked up a year ago and what I've done with it," writes Tina Myers. "I picked this up in West Kelowna, B.C. The roof had a lot of water damage but due to the ¼ inch wood on the sides it was pretty solid. I will follow up another email of pics after I spent many hours on it over the winter."
Tina added, "I am not finished the restoration quite yet but enough so I can attend some rallies this summer. Hope you enjoy the pictures."
Yes, we sure enjoyed the photos of your little trailer, Tina. A big shout out of thanks to Tina for sharing her Esta Villa project photos – the before and after pictures are very dramatic. This is undoubtedly a testimony to the fact that Tina has invested many hours of tender loving care and elbow grease into this restoration project.
We hope Tina and her restored Esta Villa have a great summer touring around to all the RV rallies they plan to attend. Congratulations Tina.
We hope to hear from Tina in the future and maybe she can let us know some more details on the reno and restoration of her Esta Villa.
Share your classic RV restorations, or tell us your favourite story about a cool vintage unit you've encountered by filling out our Classic Vintage RV form.