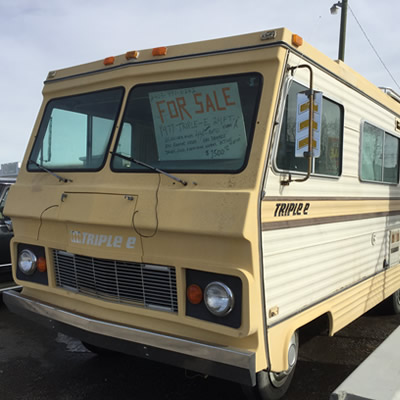 Vintage RV
This week we are featuring a classic 1977 Triple E Motorhome – or a "5 star hotel" on wheels.
by Keith Powell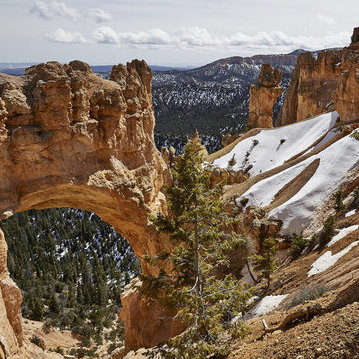 Southern Utah
Bryce Canyon National Park in Utah features unique rock formations at all its roadside viewpoints, particularly breathtaking at sunrise and sunset.
by Louise Boyer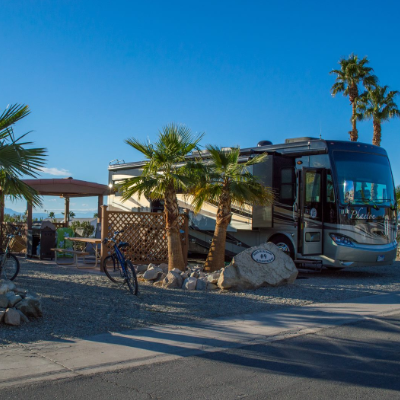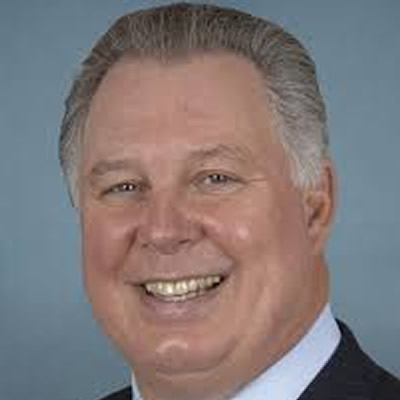 RVwest Insider
If U.S. Congressman Albio Sires, a Democratic representative from New Jersey has his way, Canadian Snowbirds could be staying a couple of months longer every winter in the sunbelt states.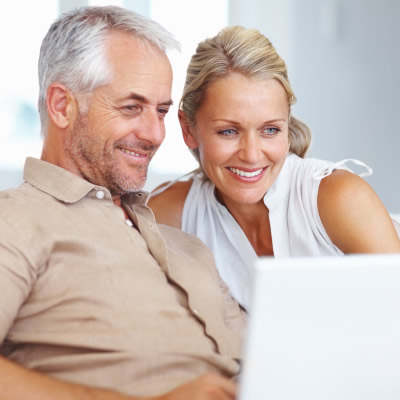 RV Gear Guide
More travellers are carrying sensitive electronic equipment in their RVs and should know how to protect that equipment from destructive power surges.
by Elizabeth James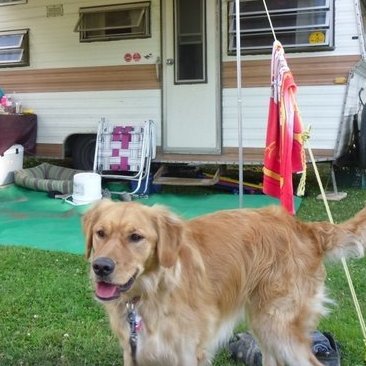 Gallery
"We've been camping in our early '70s vintage Scamper trailer for over 20 years. It's been all over B.C. and Alberta!"
Kamloopa Powwow grounds, Kamloops, B.C. |
The Kamloops RV Show & Sale
The Kamloops RV Show and Sale, held from Thursday, April 27th to April 30th at the Kamloopa Pow Wow grounds in Kamloops, B.C. Join us for the BEST DEALS of the season on New and Used RVs!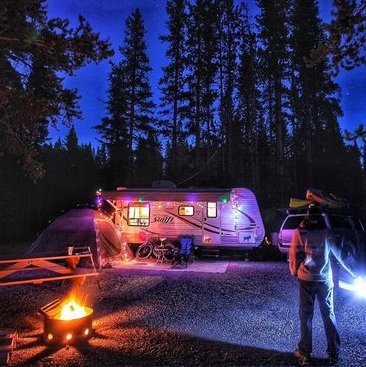 RV News
The Spring into RVing photo contest was a great success - congratulations to our grand prize winner and runner-up entries.
by Danielle Cameron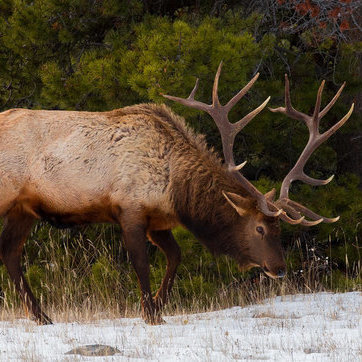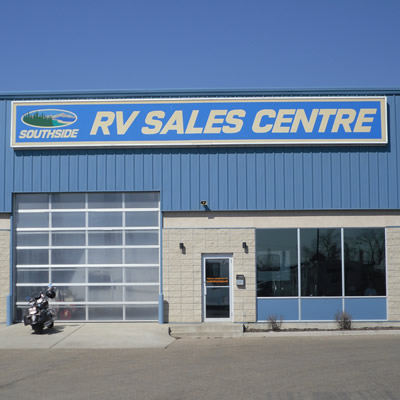 RVwest Insider
On Friday April 21, Southside RV is hosting a special BBQ at its facility in support of the Red Deer Food bank.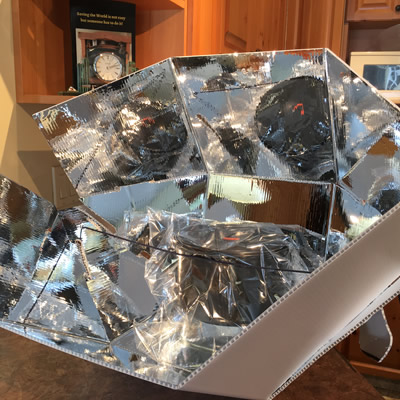 RV Gear Guide
This solar cooker has a clever two-in-one design wherein the shipping box transforms into the solar cooking device.
by Virginia Rasch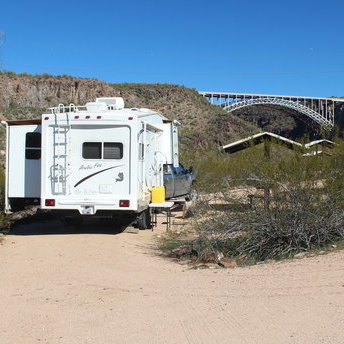 Gallery
"Burro Creek campground in AZ. So many hummingbirds were in this campground in early February! Very quiet and relaxing here."