This 1953 28-foot Platt Trail-a-Home travel trailer is a blast from the past
This historic RV has a new owner in Arizona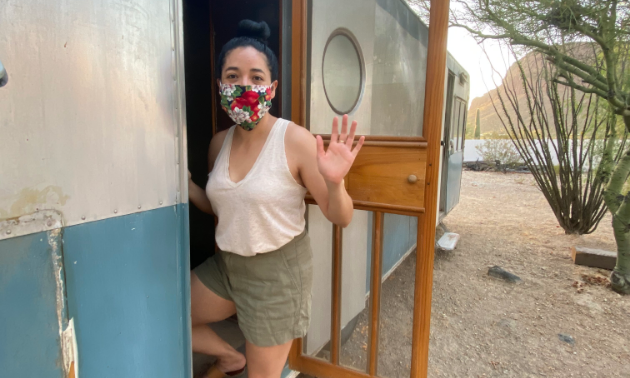 A long lost RV relic has been discovered in Arizona—a 1953 28-foot Platt Trail-a-Home travel trailer. This gargantuan vehicle has a new owner who's excited about the potential of her new RV.
"I recently inherited it from my great uncle," said Stephanie Loya. "My uncle and his wife used it as their guest room for nearly fifty years, since 1973 when they purchased it. It was adjacent to the Arizona room in their cabin and made for a charming place for their guests to stay."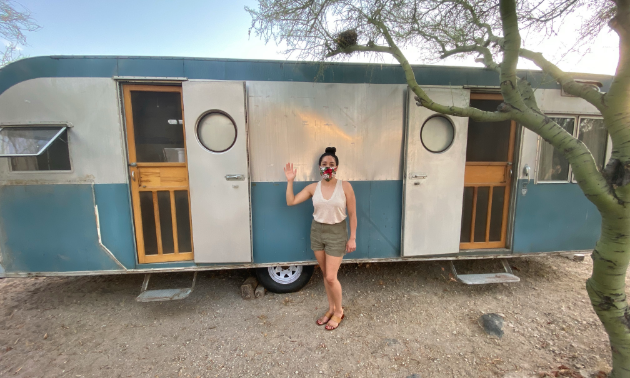 Not much is known about the history of this beauty, which is why its new owner is looking for answers.
"Investigating the history and value of the trailer has been a little like solving a mystery," she said. "There do not seem to be many Platts left to compare it to. It has been interesting to learn about the history of the Platt company and its role in popularizing trailer homes in the '30s and being the first to include a full bath. I'm eager to learn more about the trailer, hopefully through readers or other owners who may have already uncovered this information or might want to share their own restoration experience."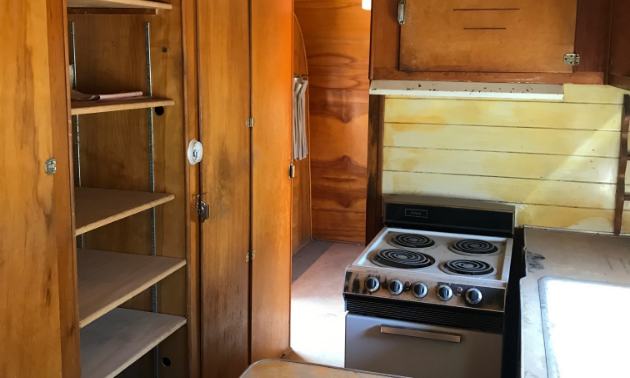 Remarkably, everything in the Platt trailer is in working order—the stove, lights and bathroom are all functional. The interior wooden panelling is intact. Only a few alterations have been made over the years, including the addition of an evap cooler and a radiator.
"For its age, it's in remarkably good condition," Loya said. "What I most appreciate about the trailer are the aesthetic details like the oval ventilation windows near the ceiling and the round submarine-like doors that reflect the iconic 1950s style."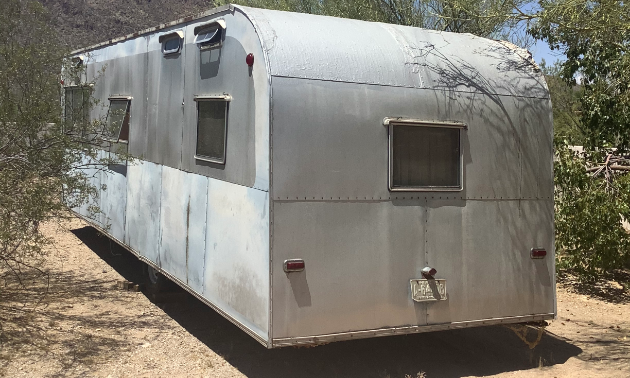 At the moment, Loya is currently deciding whether she wants to restore the RV and hold onto it for a day when travel becomes routine again or sell it.
"I am entertaining some ideas of restoring it and updating the bathroom and furnishings, though I don't have any experience with restoration," she said. "I am looking into what restoration would look like in terms of time and cost and how manageable that is for someone just stepping into it."
If Loya decides to keep the Platt trailer, she'd like to explore the national parks throughout the Southwest like Zion and Arches.
"Given the size of the trailer, it would be great for taking trips with a few friends or introducing my nieces and nephews to camping and hiking when they are a little older," she said.
For now, Loya would love to know more about any owner's experiences with their own Platt, like the renovation process or sourcing materials. She also hopes to figure out the value of the trailer and is happy to take offers.
If you would like to get in contact with Stephanie Loya about her 1953 28-foot Platt Trail-a-Home travel trailer, send her an email at [email protected].
Share your classic RV restorations, or tell us your favourite story about a cool vintage unit you've encountered by filling out our Classic Vintage RV form.