RVwest's 10 most-read stories of 2017
Check out some of the most popular articles we published last year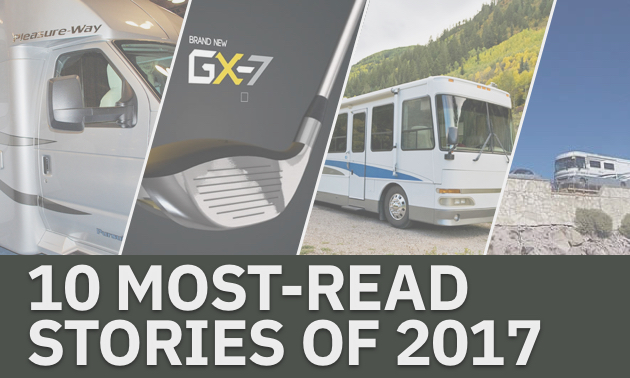 We've had a terrific year at RVwest. Our readers have been more engaged than ever, and we've had the privilege of interviewing plenty of fascinating individuals about their camping adventures, tips and tricks. Here are some of the most popular articles from last year:
Many of us dream of running off to balmy Mexico, but international travel can be intimidating at first. This story offers valuable tips on making your RV trip to Mexico picture-perfect.
These are some of the most prominent RV manufacturers in the country, making units of all shapes and sizes to suit every camper's needs.
When choosing a new golf club, you need to consider a few important factors.
Find the right unit for you, at one of these RV rental facilities located in Canada.
You can escape the harsh weather without leaving the country - here are some prime Canadian RV destinations with milder climates.
Tech expert Reg DeYoung suggested these products to make your RVing experience even better.
The pros and cons of buying one of these trendy, compact units.
Hindsight might be 20:20, but those new to the RV lifestyle can avoid some common pitfalls.
Read an inspiring story about 90-year-old Jacob Born, who took the trip of a lifetime across B.C., Alberta and Saskatchewan.
2017 marked the 75th anniversary of the Alaska Highway - these are some of the many reasons why it's a route worth taking.