Crossing Western Canada at 90 years old—it can be done!
90-year-old Jacob Born traversed B.C., Alberta and Saskatchewan on a nostalgia trip of a lifetime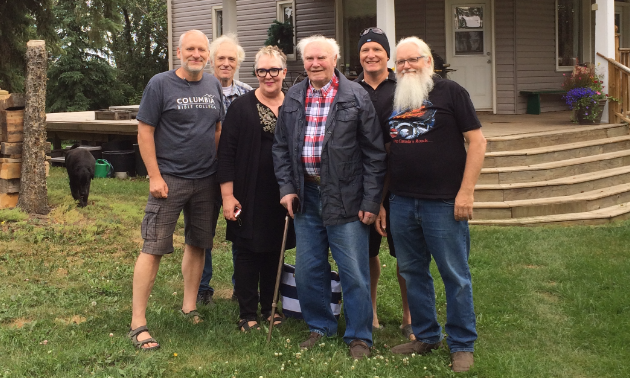 When was the last time you visited your hometown? It probably looks a lot different than it used to, even if it's only been a decade or two. Imagine going on an RVing adventure down memory lane and instead of everything being different, it's how you remember it, even after 70 years of being away. At 90 years old, Jacob Born embarked on a Western Canada RV trip of a lifetime alongside his five children to his hometown, one last time.
During Jacob's 90th birthday celebration on May 14, 2017, he expressed interest in wanting to to go back to his old stomping grounds one more time. His son Matt said he'd take him, then the rest of his children joined in. The trip took place just two months later in the heat of July.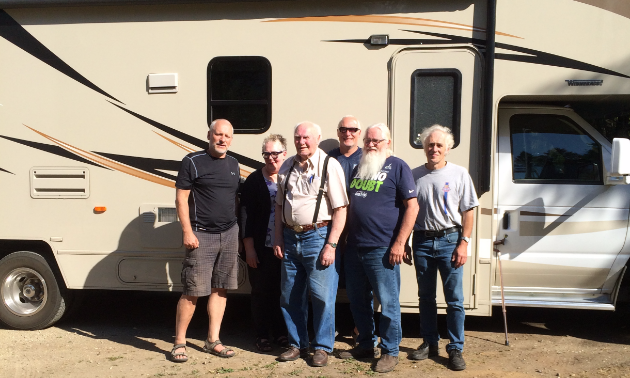 Jacob set out from his home in Abbotsford, B.C., in a rented 31-foot Spirit RV with his five children: David, Teresa, John, Bryan and Matt. His youngest son, Matt, took the wheel as they set out east on a seven-day loop from B.C.'s West Coast to Jacob's childhood home in Tofield, Alberta.
The historic expedition made stops throughout B.C., Alberta and Saskatchewan and rolled through Sedalia, Alberta, Jacob's hometown. But one of the most memorable moments occurred in Tofield, Alberta, where he spent the lion's share of his youth. It was there that Jacob's nostalgic trip included the rare and fortunate encounter when he walked into an old folk's home and met up with one of his fellow classmates from Lindbrook Elementary, Elizabeth Coop. "There were only five kids in that class together and she was the only girl," said John, Jacob's third child. "She hadn't seen him in 75 years. She took one look at him and said 'Jake Born!' He just laughed. She touched his arm. It was cute." The last time they'd seen each other, Jacob walked to school while she arrived by horse and buggy.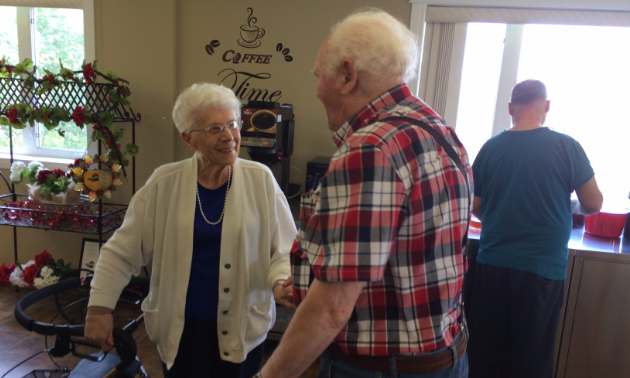 Next, Jacob and his children set off down the road to the homestead where he grew up. Jacob was able to show his kids where he and his family farmed the land that remains fertile and continues to grow crops.
One of the bittersweet parts of living a long life means you outlive a lot of friends and family members. One of Jacob's earliest losses in life came when his sister, Helen, passed away at the age of three while he was only 16. While in Tofield, the Borns stopped at the cemetery to pay their respects. "Standing by her grave was a big deal," John said. "He loved his little sister. He reminisced—it was nice. He remembered a lot of other people there in the graveyard, too."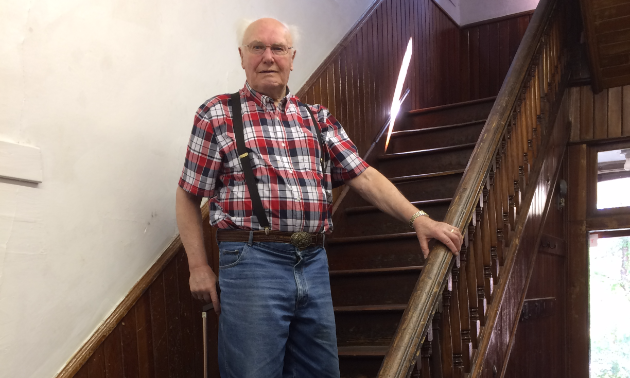 The Borns went as far east as Rosthern, Saskatchewan, to visit Jacob's old high school, which is now the Mennonite Heritage Museum. Despite graduating over 70 years ago, Jacob was still afforded the rare opportunity to walk the same steps that his footsteps scrambled over in his adolescence. After all these years, the building remains much the same as it did back in the '40s. Jacob recalled days of playing hockey against rival schools and disciplining a lazy classmate by putting a sack over his head and holding him over the second floor balcony of the school.
By the time Jacob's kids returned to the West Coast, they all knew more about the man they call "dad." "He's amazing," John said. "It was incredible how many details he remembered: people's names and places and little tidbits of stories. It was unbelievable."
A life well-lived is one worth reflecting upon. If you've had a good life, wouldn't now be a good time to hop in an RV and relive that journey?
Jacob serenades his children on harmonica with a song for the road. Movie courtesy John Born