Handy insurance tips for full-time RVers
What you need to know about insurance for snowbirding and other RV travel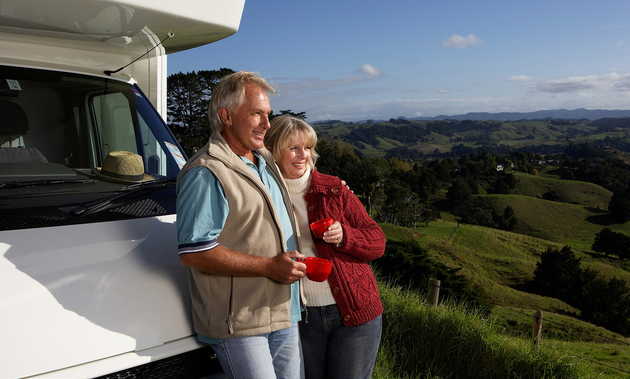 When you're a full-time RVer or snowbird, insurance is an important factor in your travel plans. It's crucial to ensure that your RV unit, and your medical needs, are covered in case of an emergency.
Our RVwest writers have published several articles on the subject, and our readers have responded with enthusiasm - so we decided to put all the most popular insurance-related stories into one location for your convenience.
This story by Ed Boothman outlines some of the pitfalls to watch out for when purchasing medical insurance.
These RVers were stuck with a large bill, but it could have been worse! Learn how to avoid costly mistakes and feel comfort in knowing you're taken care of if a medical situation arises.
For this article, columnist Lynne Benjamin interviewed Al Dadswell, president of RV Direct Insurance.
Dadswell shared and answered the top three insurance questions he has been asked by RVers:
What is the best type of insurance for my RV?
Which is the best insurance company?
What travel medical insurance do I need?
Read the full article to see Dadswell's in-depth responses to these common queries.
Carol Ann Quibell lists the steps you must take to properly insure your unit for full-time RVing. She goes over ICBC procedures, and things to consider when shopping for insurance, such as type of RV, contents, and replacement coverage.
Be sure to double-check ICBC coverage amounts and protocol when you are purchasing your insurance, as their policies change regularly and may have been adjusted since this article was published.
This is another excellent article by Carol Ann Quibell. She goes over the complications that can happen when buying RV insurance in Canada. She also discusses insurance for snowbirds who leave their RVs in the U.S.A. There are a number of factors that can affect coverage, (e.g. when an RV is out of the province or within a certain state for a set period of time), so Quibell has interviewed insurance agents both in Canada and in the states.
Elizabeth James put together this informative piece, which is a personal account of her own experience as a full-timer insuring her RV unit. She explains which policy and company worked best for her, and lists all the material she needed to provide the agents in order to get the coverage. Reading this story is a great way to get your ducks in a row when preparing to purchase your own full-time insurance.
Another article that focuses on medical insurance, this one specifically addresses policies related to snowbirding. Get to know the limitations and regulations for spending part of the year down south, and also learn about the Canadian laws and how they vary between provinces..
Take a look at this handy list of things you'll need to remember when preparing to insure your RV. This detailed article makes it simpler to organize your plan and less likely that you will miss something important.