Love the game? Move to the course
If you love the game of golf, why not move your house closer to the tee box?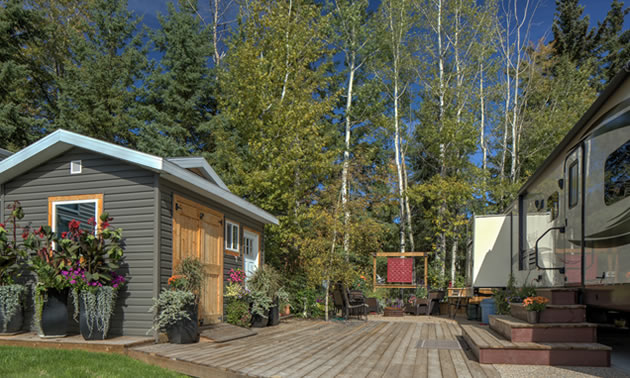 Jennifer McCue loves the game of golf. She used to commute to the golf course.
Now she commutes to work.
McCue drove an hour from her home in Calgary to her favourite golf course, Cottonwood Golf & Country Club in Dewinton, Alberta. This long drive (ahem) extended the time for a round of golf to seven hours. And nine holes seemed hardly worth it. Last year she and her husband purchased a home overlooking the course.
"Living on the course allows me tee off after dinner for a few holes of golf with no regrets," said McCue. "Now that the children are living on their own. there's no reason to stay in the city.
"The only downside is the drive to work. You have to get your mind around the commute. But every day I come home to my (golf) resort.
"I have always loved the environment. It has always been a getaway. When the kids left home, the thought of living closer to the course and zipping down for dinner to the clubhouse tipped the scales toward a move," said McCue. "I thought I would play more golf but really it is just more enjoyable. Now a round of golf takes five hours instead of seven and we're right at home after play or enjoying the 19th hole."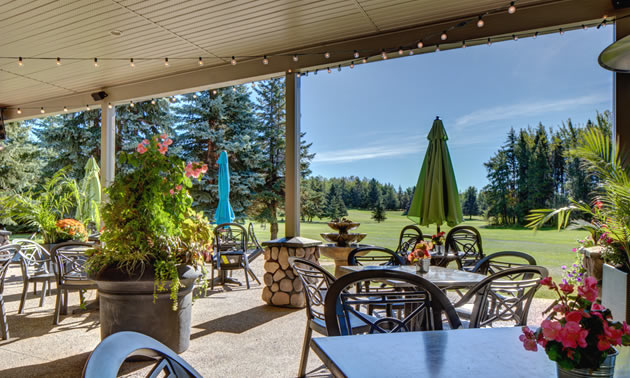 Choices for living the golf dream
While McCue chose to purchase a traditional home on a private course, there are plenty of RV park-golf resort options available for year-round park-model living or spaces to park your RV seasonally. Near Edmonton there are several RV golf resorts within an hour's drive of the city. Some are set up for year-round living in a park model and others are seasonal destination RV parks that let you get a summer full of tee shots.
"A quarter of our lots accommodate permanent residents and about two thirds of those are dedicated snow birds," said Jeff Richardson, president of Pineridge Golf Resort on the west shore of Wabamun Lake near Edmonton, Alberta.
Alvin Clark from Trestle Creek Golf Resort, 45 minutes west of Edmonton, said, "The majority of our growth is coming from people taking the equity from their home, purchasing a park model and lot combination and either a permanent home at a warmer southern location or an RV to travel at will."
Both Pineridge Golf Resort and Trestle Creek have deep water and sewer services to accommodate year-round living in an permanent park model. Trestle Creek has a 27-hole golf course, while Pineridge is the first 12-hole golf course in Alberta.
Clark and Richardson both said about 10 per cent of their residents stay year-round.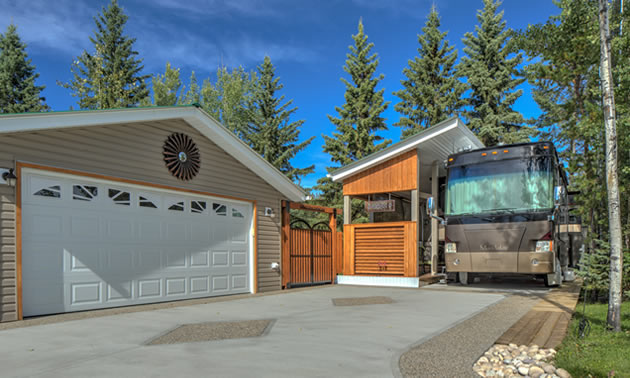 Moving closer to the golf course might make sense. And it might improve your handicap.
"The sooner people move to the course, the sooner they can start living the life they deserve or the next chapter of their lives," Richardson said. "Golf is a great way to enjoy sport, be healthy and enjoy the great outdoors. Golf is soothing for the body and the mind and is therapeutic in many ways for the soul. It teaches discipline and patience, which we all could use more of!"