Frequently asked questions about RV insurance
There are four main types of RV coverage available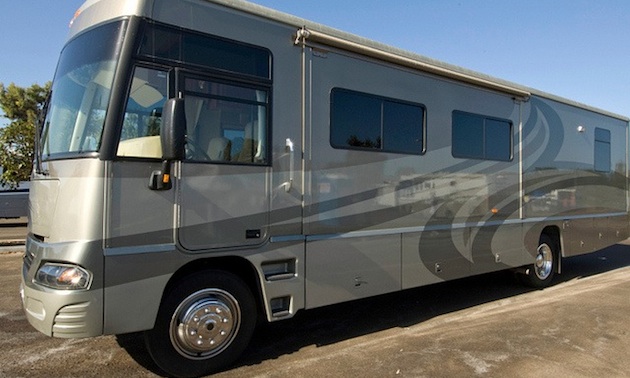 What are the most often asked questions about RV insurance?
I put this question to Al Dadswell, president of RV Direct Insurance, who contacted RV West after we did the column about an insurance company that would insure an RV left in Washington state when the owners came back to Canada.
He identified the three questions asked most often as:
What is the best type of insurance for my RV?
Which is the best insurance company?
Do I need travel medical insurance? What travel medical insurance do I need?
Al started our conversation by pointing out that there are no general standards for insuring RVs. Not only do RV insurance policies vary with each company, they also vary in each province. His strongest advice: "Do your homework!"
What is the best type of insurance?
According to Al, this is a very individual thing. The best insurance depends on the type of RV you own and the coverage that is the best value for your budget. He suggests that you ask what options the company has to insure your RV, because there are actually four main coverage types available. They are:
Actual cash value (ACV). This provides the least amount of coverage. It reimburses the insured up to the current market value of the RV. There is an American guide called the NADA Guide http://www.nadaguides.com/RVs that is similar to the Blue Book used to value cars and trucks.
Guaranteed Replacement Cost (GRC). This is the most expensive and the most valuable coverage. GRC will totally replace your RV with a brand new model. But is not always the best option, because it can be very expensive for high value RVs. Al suggests you check the value of your rig.
Replacement Cost (RC). This reimburses youo up to the limit that you insured your RV for. So you have to make sure you bought a high enough limit, because replacement must be a new model year and not a used RV.
Purchase Price/Value. This is a fairly new option and is only available for motorhomes that are newer than 60 months, for the original purchase price of the unit.
Which is the best insurance company?
Al suggests that RVers look for an insurance company that specializes in RV insurance. If the insurance company does not know RVing, they will not have the best coverage or claims service.
According to Al, there is only one insurance company that specializes in RV insurance in Canada and that is Aviva Elite Insurance. His company, RV Direct Insurance, is a brokerage firm and offers coverage with Aviva Elite.
Many other insurance companies and brokers don't specialize in RV insurance because the compensation structure is not as profitable as other lines of business like commercial, home and auto.
He pointed out that you can insure an RV on a home or auto policy, but when you buy a true RV policy, you will receive coverage extensions that provide very important coverage:
Contents and equipment. This extension covers items left in your RV, especially if the RV is in storage. Equipment such as solar panels, generators, satellite dishes and awnings are also covered on an RV policy.
Emergency expenses. If suddenly the RV can not be used because of a claim, this extension will provide coverage for lodging, food or an RV rental.
Full-timing extension. If you have sold your home and are living in your RV full time, a regular policy will not cover you. This extension will not only allow you to live in your RV, but will provide extra coverage for contents, equipment, emergency expense and personal liability, which covers you if you injure someone else or damage their property.
Do I need travel medical insurance? What travel medical insurance do I need?
Al pointed out that some RVers think that because they have provincial health care coverage they don't need other coverage. Unfortunately, provincial health care limits coverage to a schedule of benefits and services for each province. If you travel to a province that charges a higher amount than your home province, you have to pay the difference.
Travel medical (TM) coverage is not government regulated and so policies vary greatly between insurers. When you compare different policies you may discover they have different definitions, limits and extensions. The whole process is very convoluted and frustrating, because there is no consistency between buying a policy from a bank, a travel agent, or a club/association.
The main concern with TM is the "pre-existing medical condition," which can be very restrictive for seniors or those with medical conditions. However, there is no set definition, so what you buy from one insurer may be very different from another.
RV Direct deals with three different TM insurers: Can-Am, Travel Underwriters, and TIC— because each has a market segment that they specialize in.
Because TM insurance is so complex, make sure you deal with an independent broker who specializes in and knows this form of coverage. If you have a claim, you will want an expert guiding you through the entire process and looking out for your wellbeing.
No matter what you are insuring or which company or brokerage firm you choose, the most import thing is that you read and understand your coverage and policies.