What's on the minds of snowbirds
Carol Ann Quibell gets many queries about two topics: American border laws and making a living as a full-timer.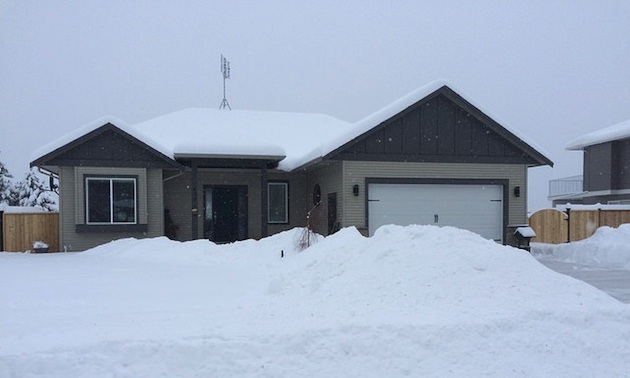 My email box seems to be quite busy recently with questions from RVers who are worried about the changes to the laws regarding the number of days Canadians are allowed to spend in the U.S. Another topic I get asked a lot about is mostly "How can I support myself as a full-time RVer?" I have addressed both subjects below.
Let's first discuss the change to the U.S. laws that can affect Canadian snowbirds. In the past month I have had several emails from RVers concerned about the new laws regarding the number of days snowbirds are allowed to stay in the U.S.
The only thing I can possibly add is the link to the form IRS 8840 that needs to be filled out to prove you have a "closer connection" to Canada than the U.S. I also strongly advise everyone to keep a log of every visit to the U.S. and the length of stay. Even if you are only there for a few hours, it is considered to be one day. This form must be filled out annually and submitted by June 15 each year if you are in the U.S. more than 120 days. If you keep a log and submit the form, there shouldn't be any problems.
The next topic of concern is the question of how to earn a living to support a full-time RV lifestyle. Sometimes it's important to think outside the box and understand that just because you are an RVer looking for work does not mean the job has to be RV related. Definitely it might be more fun to be working in the RV industry, possibly as a camp host or as a staff member in an RV park, but that's not necessarily the most beneficial.
It might make more sense to look at your job experience and skills and see how you can adapt them to your new lifestyle. Here are a few suggestions.
Can you make your current job mobile?
Many employers are starting to realize the benefits of having their employees work remotely. If the type of work you do has the potential for you to do it from home or a campground in Arizona, come up with a plan and approach your employer with the possibility. Be prepared to sell your case, making it a win-win situation for both of you.
Seasonal or tourism jobs
Many areas of the country are busy during certain seasons and it's possible to turn your interests or experience into a seasonal position. One full-time RVer turned his love of skiing into a job teaching beginners how to ski, giving him an income as well as the ability to ski as much as he wants. He doesn't want to go south—he enjoys skiing as well as having the ability to move around the country when and where he chooses.
It will depend on what is the tourist draw for each area and what it's known for. If you want to work as a ski instructor, then being near a ski hill in the winter will be important. A tour bus operator would search for opportunities where tours are being given during their high season. Golf courses or tour companies may be hiring during their peak seasons. Concession stands, bus companies, golf courses, amusement parks, retail outlets, hotels and motels all hire during the busy times and may agree to hiring part-time or temporary employees.
Those are just a few of the hundreds of potential employment opportunities available if a person starts to think about them. A summer spent as a tour guide might be fun as well as a stress-free way to earn money.
Self-employment
Many people have turned their current jobs or interests into a business they operate themselves. Their skills may be in demand and may even earn them more money as a consultant who works on contract than if they were still employed. Working for yourself could include offering a service online or selling a product. When you work online it doesn't matter where you're located—the customer or client won't know you are sitting in a beach community in Mexico and not in an expensive office. Turn your interests or skills into money-making opportunities.
Is there anything you have always wanted to try but couldn't before because of time restraints or other reasons? This may be the perfect opportunity to put those ideas to work and support your full-time RV lifestyle. Spend next winter soaking up the sun down south (of course keeping track of your time in the U.S.) and come home to a job or business that will allow you to continue life as a full-timer.