Time to make your reservations for 2012
Check out your RV and get online to reserve your campsites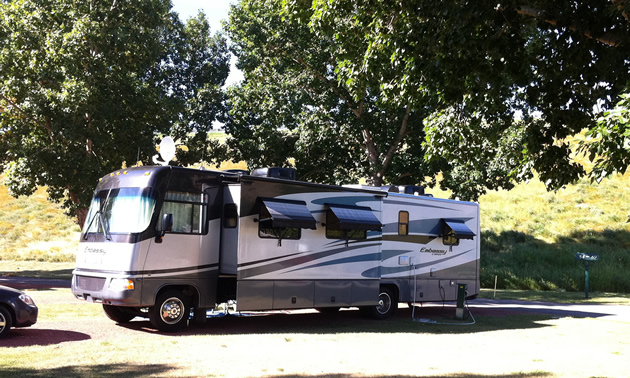 Spring is in the air, summer is just around the corner and it's time to get ready for an exciting 2012 camping season. Preparing for a wonderful summer without problems includes bringing your RV out of storage and ensuring your campground reservations are made. Don't wait until the last minute and have to deal with problems you didn't anticipate and can prevent in advance.
It's a good time to check for any leaks in your RV and see if any little creatures have taken up residence in some of the nooks and crannies. Inspect all of the seams, roof vents, windows and doors for shrinkage, cracks or problems. Check over the wiring because those little creatures sometimes like to chew on it when making their nests. Now is the time to fix whatever needs fixing.
Your holding tanks need to be prepared for use, hot water tank put back into service and the batteries checked. Guarantee the smoke alarms and the gas and carbon monoxide detectors are in good working order. Test out the appliances, ensure the gas lines to the stove are clear and the burners will light properly. Start the furnace--you don't want it to fail on a cool night when you are out in the wilderness camping with your friends. Are the tires inflated properly and the propane tanks full?
Stock the cupboards with your staples, make the beds and put your camping clothes in the closet. You're almost ready.
Reserve your camping spots
Don't take a chance that your favourite camping spot won't be available when you want it. Plan your trip, contact the campground or park either by phone or through the Internet, get a confirmation number and confirm closer to the date. If you do have to cancel, try to let site managers know with as much advance notice as possible in order to get a refund.
I love travelling without planning in advance, but there are some things that need to be done regardless of how spontaneous you want to be. Ensuring your RV is in good working order and there is a spot for you to park your RV are probably two of the most important things to consider so your trip is without any major problems.