The small house movement was made for RVers
Whether driven by environmental concerns, life simplification, or downsizing to get more freedom to travel, there are lots of options for people who prefer tiny houses.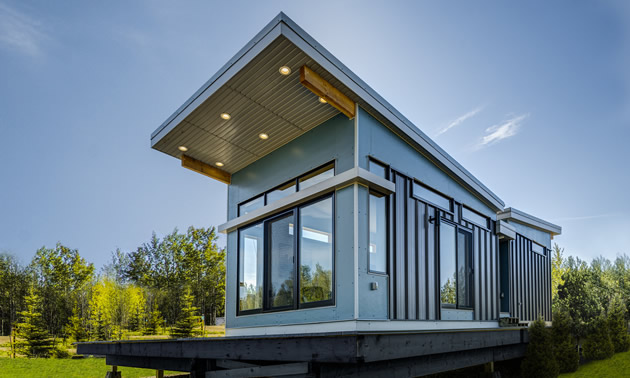 The tiny house movement used to mean hooking up your RV for the next adventure—now it is a social movement. Tiny homes are a THING. RVers have been moving small houses for decades.
Isn't an RV just a tiny home on wheels?
Whether driven by environmental concerns, life simplification, or downsizing to get more freedom to travel, there are lots of options for people who prefer tiny houses.
"Many people are wanting to downsize to smaller homes but don't want apartment style condos, and park models give people this opportunity," said Brandy Harris of pockethouse.ca.
Sometimes smaller is better. Would a park or cottage model suit your lifestyle?
"We're evolving. What we thought was going to be, has changed," says Murray W., RV owner and constant traveller for three years.
What is the difference between a tiny house and a park model?
While tiny homes are often 400 feet square or smaller, in Canada park models are defined as less than 539 square feet. (The U.S. sets the limit at 400 square feet.) Technically, park models are classed as recreation vehicles even though they are usually tied into permanent services. Park models in Canada range in price from about $75,000 to $125,000 and beyond. Pre-owned homes can cost less.
Tiny houses are an option as an only home, but many RVers combine a park model with another residence somewhere warm.
Don Dobing of Lake Arnault RV Resort said, "Many of our owners keep a condo in the city (Edmonton or Stony Plain, Alberta), or they go to B.C. before heading south."
Lake Arnault recently received county zoning approval to build timber cottages to a maximum of 800 square feet—however, the resort limits development at 16 x 35 or 560 square feet—similar to a park model, but constructed on site. Architectural controls keep construction consistent with the look of the resort. (For instance—no vinyl exterior walls.)
Where are popular places in Alberta to put a tiny home?
Alberta offers plenty of RV park ownership opportunities. RV parks range from basic (think permanently owned campsites) to luxury resort-like services with championship golf courses, water parks, swimming pools, lake access and pretty much any amenity you could think of.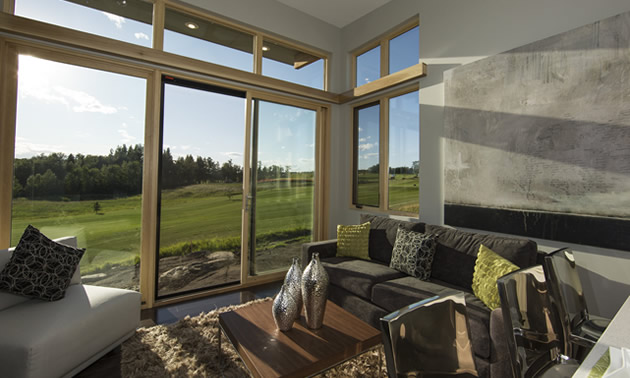 "Most of our growth is coming from people taking the equity from their home, purchasing a park model and lot combination and either a permanent home at a warmer southern location or an RV to travel at will," Alvin Clark at Trestle Creek Golf Resort said. Clark said about 10 percent of his customers stay year-round.
"We didn't think we could afford to live in B.C. when we retired, but when we bought our lot we could afford a park model. Now we spend summers in the (British Columbia) interior and winters in Baja (Mexico)," says Rick H., retired eight years, RV lot and park model owner.
Finding an RV park that offered the services Rick wanted and locating a park model on a permanent lot got Rick's dream on track. While this isn't for everybody, there are folks who plan on rolling into retirement by relocating somewhere warmer, maybe with a winter home where snowblowers or ice scrapers are not required. RV resorts with park models are one option.
Lots at Trestle Creek, for example, range from $90,000 to $180,000 while lots at Lake Arnault start at $51,000 and top out at $80,000. Choose the level of services and location that meet your needs best.
"This rig has wheels on it for a reason," said Rick H., who was, at the time, packing his rig up for an extended trip to Mexico.
A tiny house might be the solution to getting more of what you really want. Maybe there is a park model in your future?