A concise guide to RV classes and types
From sprawling motorhomes to compact travel trailers: Know the difference between RV styles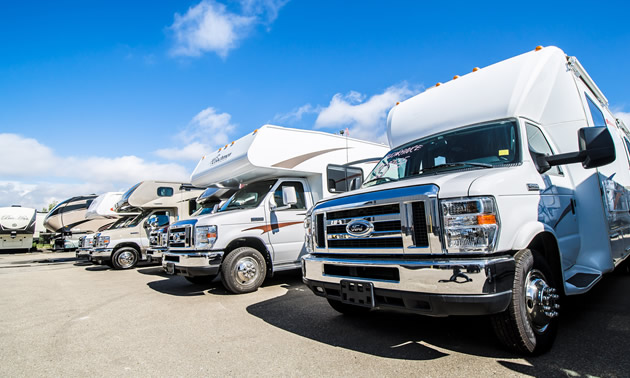 If you are interested in the RV lifestyle, you're probably wondering where to start. There are all different makes and models to choose from, and you'll want to make sure that the RV unit you purchase or rent is suited to your needs. Here is a brief rundown of the most popular RV styles, and some information on what type of camping experiences they offer.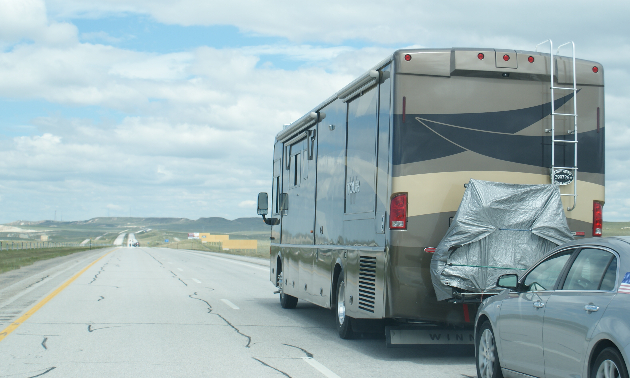 - Bradley Gordon photo/Flickr Creative Commons
Motorhomes
Motorhomes are conveniently self-contained and can be set up with less hassle at campgrounds compared to the trailer-style RVs. There are three basic types of motorhome: Class A, B and C.
Class A motorhomes:
These are the most pricey units, and they can be quite large, but they are perfectly suited to those who have a long journey ahead, or who plan to spend a great deal of time in their RV.
Benefits of having a Class A motorhome:
Despite their large size, no special license (aside from a standard driver's license of course) is required to drive them.
Ample space for storage, and for living...many snowbirds prefer these motorhomes for this reason alone.
A ton of different amenities and luxury options are available.
There are both diesel- and gasoline-powered models.
Class B motorhomes
The Class B motorhome...AKA the camper van...is a smaller unit built on a van chassis. The higher roofs in these RVs allow passengers to stand up while inside them.
Benefits of having a Class B motorhome:
You can choose whether you want one that is gas- or diesel-fueled.
They are easier to drive and park than a larger unit.
The price tag, fuel cost and maintenance expenses are lower than they are for a Class A or Class C unit.
You still have the convenience of a self-contained motorhome, and a simple set-up process at campgrounds.
They are perfect for a small family or couple to take on a seasonal adventure - being that you can store it easily during the off-season, and it is small/economical enough to run that you can take it for day trips.
Class C motorhomes
Class C units generally range from 20 to 35 feet long, and they are built for larger families or camping groups on a budget.
Benefits of having a Class C motorhome
Lower cost than Class A motorhomes, but with more luxurious amenities than your typical Class B.
They are large enough to accommodate several travellers.
Storage or sleeping space is available above the driver's cab.
As with other motorhomes, they are self-contained.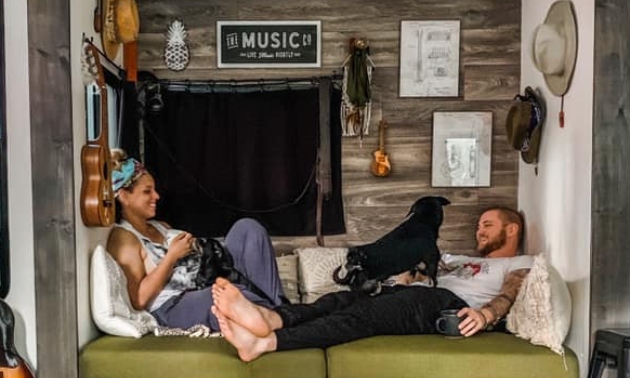 - Phillip Stewart photo/Flickr Creative Commons
Towable RV units
Some folks prefer a towable unit for a number of reasons. They tend to be more reliable and cheaper to purchase, and they allow you to detach your vehicle if you want to take off on a day trip (and not have to pack up everything in order to leave the campsite).
Travel trailers
Built on a standard trailer frame, and packed with amenities to make you feel at home, travel trailers are a common favourite.
Benefits of having a travel trailer:
You can make the decor and amenities as sparse or as luxurious as you desire.
Some of them come equipped with kitchens, fridges and bathrooms.
There are all different sizes to choose from, and some even expand to offer additional living space.
A number of different towing vehicles can be used to pull them.
The towing vehicle can detach if you want to leave the campground to see the sights.
Fifth-wheels
Fifth-wheel trailers are very much like the traditional travel trailer, except they offer a gooseneck connector that hitches to the tow vehicle. This offers a few different advantages.
Benefits of having a fifth-wheel:
The gooseneck connector can give a more secure connection to the tow vehicle.
They can feature all the same amenities and special features you might find in a traditional travel trailer.
They offer additional storage space in the overhanging section.
They are perfect for small groups to enjoy a camping experience without the cost of a larger unit.
Folding/tent trailers
These smaller units include foldable compartments that make them easy to transport and store. They can be constructed from several different materials, which affect the storage space and convenience.
Benefits of having a folding/tent trailer:
Easy to tow, park and store due to its light weight.
Economical way to go camping as a small family or a couple.
Ideal for new RVers who want to see if RVing is the hobby/lifestyle for them.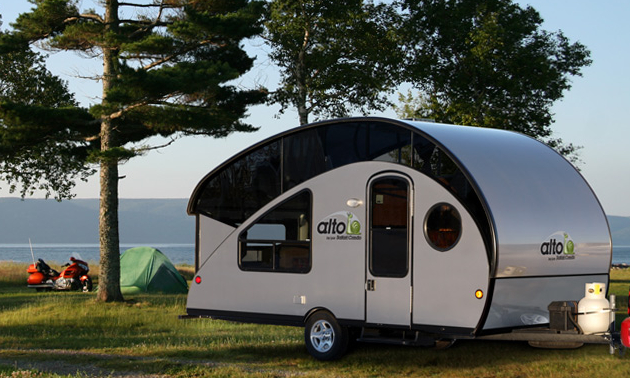 - Photo courtesy Safari Condo
Teardrop and fibreglass egg-style trailers
These adorable units are gaining popularity, and they have always been much-loved in vintage RV circles. Their petite size and light weight make them easy to tow (even with a smaller vehicle) and there are so many creative ways to dress them up.
Benefits of having a teardrop or fibreglass egg-style trailer:
Easy to maneuver, and lightweight enough to pull with almost any size of vehicle.
An affordable price tag, making it perfect for beginner RVers to try out the lifestyle.
Several communities exist with enthusiasts dedicated to these types of units, and they host regular shows and events where attendees get creative with their trailer decor.