Vintage RV — 1988 Travelmaster Signature Series Class A Motorhome
Travelmaster entered production of Class A and Class C motorhomes during the 1986 model year.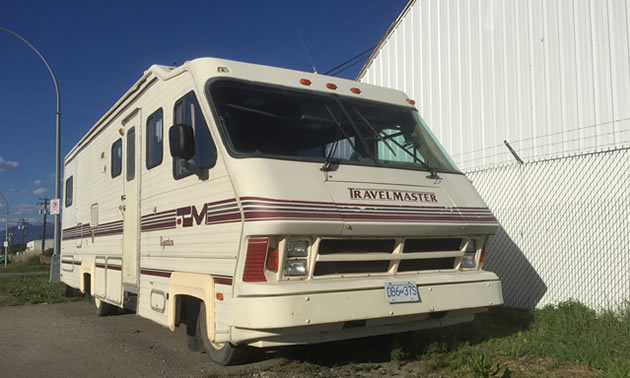 I've been eyeing this vintage motorhome for a while now, as it languishes on a nearby city street. It is, I believe, a 1988 Travelmaster Signature Series Class A motorhome.
Now there are motorhomes and then there are honkin' big motorhomes — this Travelmaster Class A definitely falls into the honkin' big category. The Signature Series ranged from 28.6 feet long to a huge 36 foot long, and that's a lot of motorhome. It was fairly common for Travelmaster to build on either a Ford or Chevy chassis depending on the year and model.
According to Nada Guides, "Travelmaster entered production of Class A and Class C motorhomes during the 1986 model year. Constructing Class C motorhomes on a variety of vehicle chassis frames supplied by Chevrolet and Ford, Travelmaster also constructed Toyota motorhomes in their Savannah line in the 1980s. Motorhomes produced by Travelmaster ranged from 20 to 37 feet in length. The Travelmaster brand was integrated with Shasta after the 1998 model year."
Here's how one Travelmaster owner described his unit, "This motorhome is in very good condition. Has full size bed in back and kitchen table opens to another full size bed. Has a full bath with tub and shower, also has vanity. Kitchen has stove/oven, built in microwave, and large refrigerator. Also has swivel extra chair behind passenger chair. Lots of storage space inside as well as outside. Air conditioner works great and so does furnace."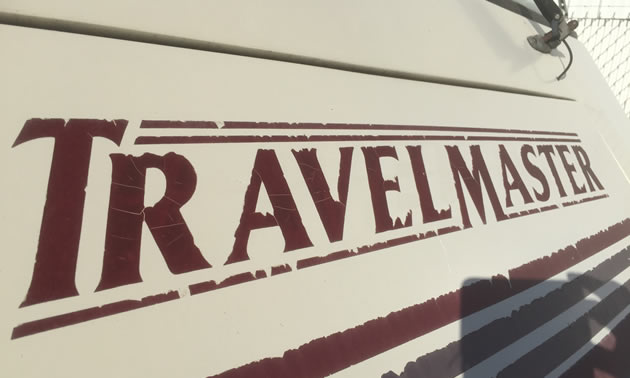 With Travelmaster's connection to the famous Shasta company, here is some history on Shasta, "The Shasta Trailer Company started out in 1941 by building mobile home trailers for the US Armed Forces in a Los Angeles, California plant. After WWII, they sold mobile homes under the Cozy Cruiser brand. 1952 was the first year for the Shasta brand to roll off the assembly line in Van Nuys. Models from 14' to 35' were offered. The boom in mobile homes and travel trailers was in full swing and the public couldn't get enough of the Shasta brand. In April of 1958, Shasta opened the Goshen, Indiana plant to keep up with demand."
Coachman Industries bought the Shasta brand in 1976. They continued making Shasta trailers and motorhomes until as recently as 2004. At one time during the early 1980's, the Shasta name was on nearly every conceivable type of RV…Motorhomes, 5th-wheels, travel trailers, and even some pop-up campers."
Share your classic RV restorations, or tell us your favourite story about a cool vintage unit you've encountered by filling out our Classic Vintage RV form.