Explore the gold fields of Alaska and watch history come alive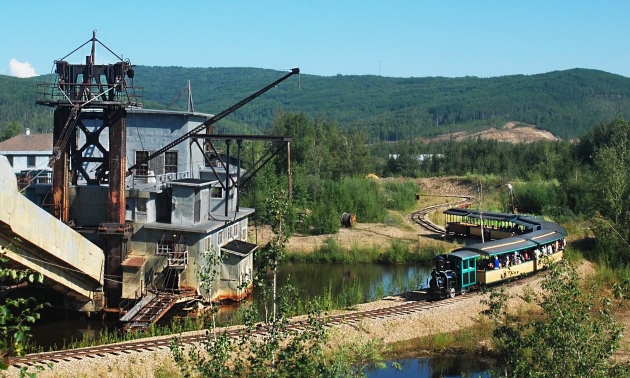 Every year, more RVers discover the wonders of Alaska. The state is blessed with photo-worthy natural scenery, wildlife viewing galore and a profound history.
Gold Dredge 8 played a vital role in this history, and in the development of Fairbanks. It operated in the Goldstream Valley from 1928 to 1959, extracting millions of ounces of gold in the process.
Today you can get up close and personal with Gold Dredge 8, an official U.S. Historic District that has been listed on the U.S. National Register of Historic Places. It serves as a tribute to the hard-working miners who built up the community via their industry. Guests can take a tour throughout the entire dredge, getting the opportunity to see, touch and learn firsthand about this fascinating period of time.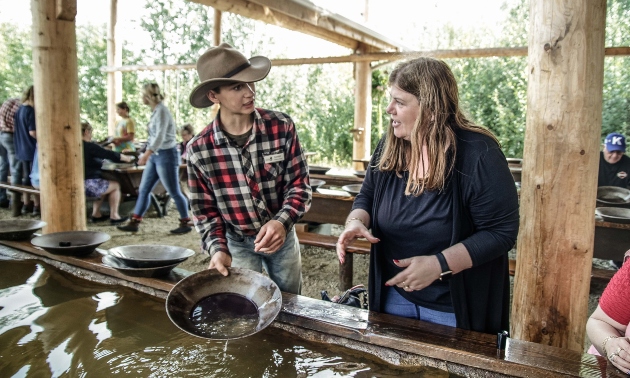 - Photo courtesy Gold Dredge 8
Why do RVers love to visit Gold Dredge 8?
RVers heading to Alaska are often hoping to learn about the area's history and this is a fantastic way to do that in a hands-on, immersive style. The staff members are knowledgeable and friendly, ready and able to answer any questions.
Did we mention ample parking? The parking lot at Gold Dredge 8 can comfortably accommodate Class A motorhomes, so have no fear if you travel with a large RV!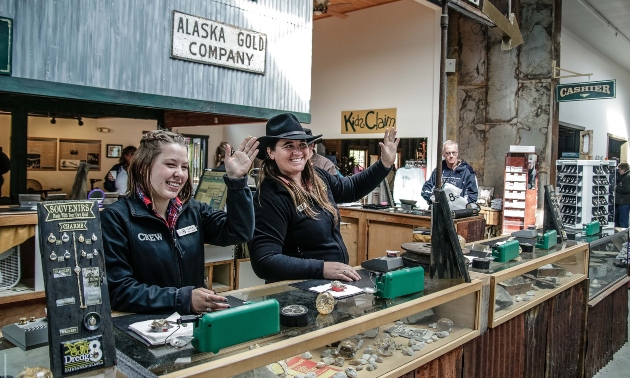 - Photo courtesy Gold Dredge 8
Should customers book their tour ahead of time, or can they show up on the day?
To reserve your spot and ensure you don't miss out on this memorable experience, we strongly recommend you book your tour ahead of time.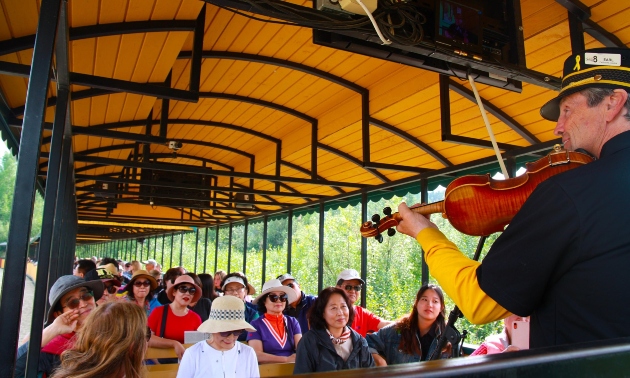 - Photo courtesy Gold Dredge 8
What can visitors expect to see and do during the Gold Dredge 8 tour?
The fun begins with a ride on a replica of the Tanana Valley Railroad, located near some of the original rail routes. Guests will enjoy a short narrated journey to the dredge, with regular conductor and commentator Earl Hughes, who provides festive music. Along the way you will also have the chance to learn from actual working hands at various sites.
Once you arrive at Gold Dredge 8, you will have the opportunity to walk throughout the entire dredge and learn about its origins from a knowledgeable guide. Guests will come away with a new understanding of the dredge's historic importance to the development of Fairbanks.
After you've finished the tour, you can walk into the main camp and visit the Mining Museum. The museum has an array of artifacts from the early 1900s, and details the gold mining process from beginning to end. Find out how early miners cleared the land, prepared the ground and ultimately recovered gold.
It wasn't just gold that the miners discovered! The museum also has a selection of ice age fossils that were found on the grounds during mining procedures.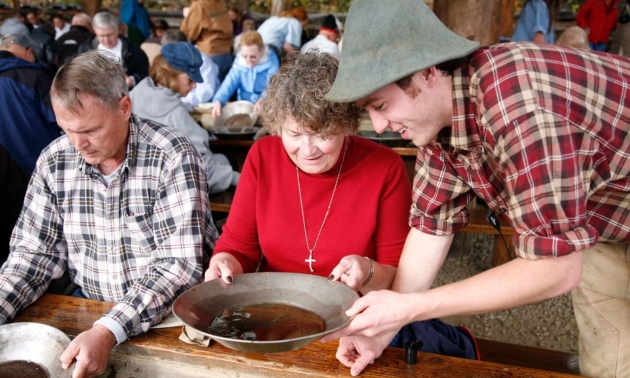 - Photo courtesy Gold Dredge 8
Can I try gold panning at Gold Dredge 8?
Yes! As part of your tour, Alaskan miners will teach you how to pan for gold. You will receive your own poke full of pay dirt, and guides will help you to uncover the gold in your pan. The water is warm and the benches are comfortable, so this experience is a blast for the whole family. Maybe you will strike it rich and take home some real Alaskan gold!
What is the best time of year to explore this part of the world?
We suggest you plan your trip to Alaska between May and September when the weather is warmest.
Five-star customer reviews of Gold Dredge 8
"Had a wonderful time on this tour. Had a ride on the train and learned the history of Dredge 8 and my wife and I panned $56 in gold, which we put in our charm on a magnet. We even got a chance to hold a $75,000 gold nugget."
~ Michael, Google reviewer
"Absolutely amazing! Do not miss this amazing tour through some of the best Alaska history of the gold rush. Ride a train. Pan for some gold. Walk through the dredge. Learn. See. Enjoy. Amazing tour guide and entertainment."
~ Dar, Google reviewer
"Really fun place to learn about the pipeline and dredge for gold. Everyone gets some gold so it's well worth the visit. Awesome gift show and train tour. Would definitely go again!"
~ Lily, Google reviewer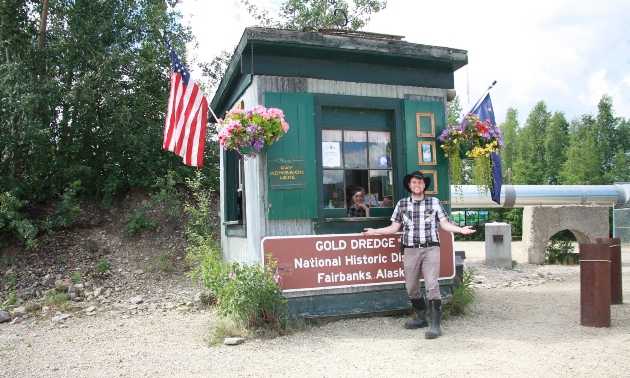 - Photo courtesy Gold Dredge 8
The rich history of Gold Dredge 8
Gold Dredge 8 played an integral role in the economy and mining industry of the Tanana Valley between 1928 and 1959. In fact, it is said that the dredges and mining actually saved Fairbanks.
Gold mining suffered a setback in 1942 with the closure of all gold mines under the War Productions Board's Order L-208. This order mandated the closure of all gold mines in the United States for the duration of the Second World War. After the war ended, Gold Dredge 8 was one of few mines able to re-open, and it ran successfully until it was shut down for economic reasons in 1959.
It was reopened for tours in 1984, and the Binkley family has continued to share this engaging part of history for generations.
Are you ready to embark on an Alaskan adventure?
Feel a case of gold fever coming on? Book your tour today and make memories with us at Gold Dredge 8.
Explore the gold fields of Alaska and watch history come alive Information