Renting an RV—Know before you go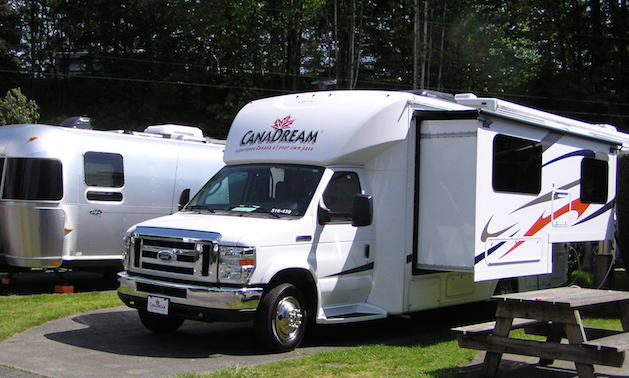 Packed and eager to get going, you have waited months for this vacation. Collect the RV and it will be all systems go.
But hold on, Tiger! If you plan to rent an RV, have you read the fine print in the rental agreement?
As for any vehicle, it is essential to read the Terms and Conditions of the lease agreement for a rental RV before you sign on the dotted line.
So if you were busy with last-minute preparations and forgot to review the paperwork, taking a few minutes to do that now can save you time-wasting delays, unexpected costs and misunderstandings between you and the rental company.
If you are new to the idea of "taking your accommodation with you," here are some useful tips:
Choosing a rental RV: The best source of information is the Internet where you can find companies that have reliable reputations in the industry. If you plan to travel out of province, look for a company that has a nation-wide support network of branches to call on if needed.
CanaDream and Cruise Canada would be a good place to start. Look, also, for a company that will spend enough time to make sure you are comfortable with driving the RV.
What does the rental agreement cover?
Reservations: Book early to be sure of renting an RV that will suit your needs for space and sleeping accommodation. This is also a good time to ask for details of the company's cancellation policy.
Fees: Most companies offer a range of packages to fit budgets from economy to deluxe.
Driver's licence:
The dealer will ask to see it. Since camper-vans and mid-size Class C units are the most popular type of rentals, your regular licence and a clean driving record will likely suffice.
Pick-up, drop-off and mileage: If there's a chance you might want to change routes or destinations, ask whether the agreement allows for that. Alert the company if you encounter delays.
Miscalculations on mileage can lead to misunderstandings and unexpected costs that can be avoided by discussing up front the routes you plan to travel. Ask straight out what to expect if you exceed the mileage allowance in the package you have chosen. If you are given specific information, make sure it is included in the agreement itself, or is set out in a written and signed addendum to the agreement.
Insurance: As with any vehicle, insurance is usually included in the rental package. Nonetheless, it's important to make sure of that AND to check that, in the event of an accident, you are able to cover any deductible that might apply. Check, also, that the third-party liability coverage offered is realistic in today's litigious world – that's especially relevant if you plan to travel in the United States.
RV equipment:
Depending on the number/age of people in your group, verify that vehicle size is appropriate for your driving skills and that sleeping, kitchen and dining supplies are sufficient. If TV and/or Wi-Fi are important to you, check to see that connections and electronics are included.
Returning the RV: The rental agreement will describe what is expected when you return the RV; if not, it's a good idea to discuss the topic before you leave.
Lastly, please don't be shy if you have difficulty with English and French. Ask someone to help explain the terms of the agreement.
If that all sounds pretty heavy, it really isn't; so long as you review the items and ask the questions early on, you'll be all set for your once-in-a-lifetime, trouble-free vacation.