The "Wheel" deal
Kicking up the dust on the RV rental industry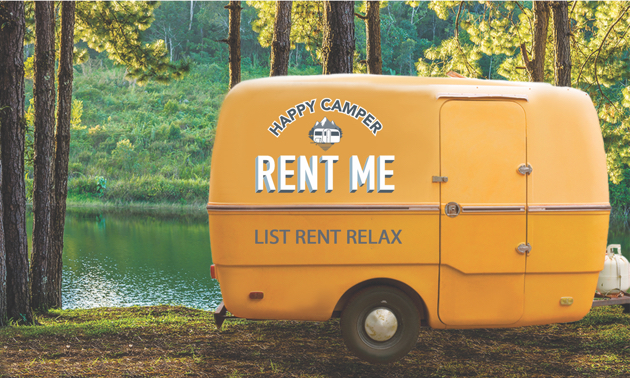 One Canadian couple's quest for an affordable camping vacation has created a world of possibility that links owners of idle travel trailers with campers who want comfort without a huge price tag.
In August 2010, while searching for a budget-friendly family vacation option, Chad and Cherie Ball got a couple of rude surprises: renting a travel trailer from a dealer was beyond their budget, and the costly hoops and hassles around insurance made private rental an unacceptable second choice. Seeing several storage facilities filled with travel trailers parked during the camping season prompted the couple to do some research.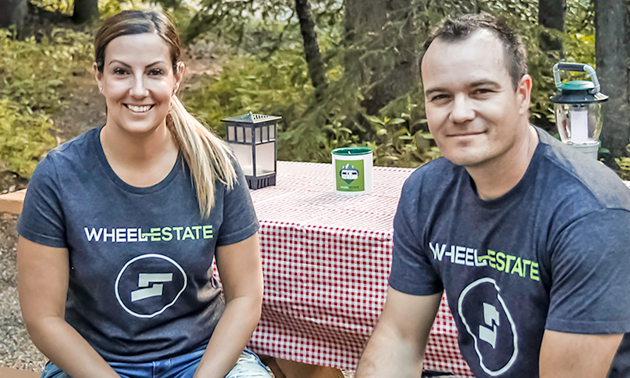 They learned that on average, Canadian-owned RVs are used for only about 14 days per year, and the owners spend $1.4 billion annually on RV insurance, maintenance and storage costs. Those statistics kindled an idea that in early 2017 became the couple's new business venture, a company called Wheel Estate.
"This is a new, safe way for travel trailer owners to offset their costs and to offer insured travel trailers for rent," said Chad. "We connect the owners to potential renters who are looking for an affordable camping vacation."
The owners get to set the availability of the trailers and the rental prices. They also choose who they will rent to. Some owners are even willing to deliver and set up their trailer and pick it up again for those who don't have a tow vehicle or feel comfortable hauling a trailer.
Depending on the size and style of trailer and the experience you want, costs range from $45 to $200-plus per night. Wheel Estate can insure the trailer for any trip that originates in and returns to Canada—there's no distance limit and no time limit other than those imposed by the trailer owner. Wheel Estate's insurance policy covers comprehensive, liability and physical damage.
Wheel Estate offers you a new, comfortable and easy option for connecting with family and friends, getting close to nature and making special memories, all without a huge financial commitment. The trailer owners get to share in that satisfaction while realizing some income to offset the cost of their investment. It's a win for everyone.