Snowbirding at home: Give Vancouver Island a try this winter
There are many benefits to staying in Canada for your winter getaway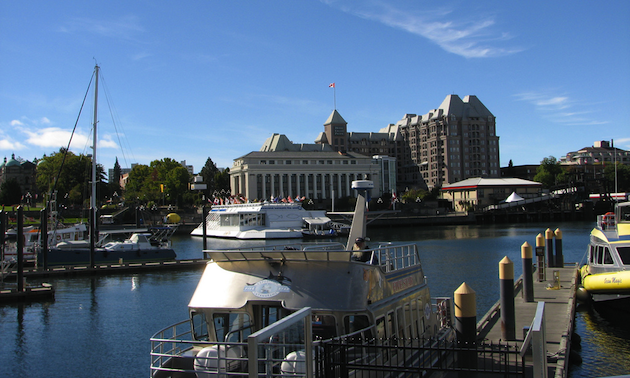 *Disclaimer: Before embarking on your trip, please check the current COVID-19 health orders for the province and avoid non-essential travel if it is prohibited.
When winter approaches, many Canadian RVers prefer to stay in the country and enjoy one of Canada's warmest destinations.
The reasons for coming to Vancouver Island are as varied as the people who come here. Often there is a desire to avoid the harsh winter weather in colder parts of the country. Visiting the Island in wintertime also gives RVers an opportunity to enjoy everything the island has to offer without the busy crowds of the summer months.
The benefits of a winter stay
Reduced rates in RV parks and campgrounds and increased choices of where to park without competing with hundreds of summer campers are pleasant surprises. Choosing a large scenic site in a secluded beachfront park near Victoria or a beautiful forested site overlooking the waters near Nanaimo are just two of the hundreds of possibilities RVers have in the many year-round RV parks and campgrounds.
There's plenty to do here
Fishing and golfing are activities one can do anytime of the year on Vancouver Island and are popular during the winter months. With over 50 golf courses to choose from, it's difficult to decide whether to enjoy a game at one of the world-class championship courses or one where the majestic scenery makes it difficult to focus on the game itself. Exceptional sport fishing is possible in the many freshwater lakes throughout the island and saltwater fishing for salmon and halibut is exhilarating and addictive.
(For a host of handy fishing tips and related information, check out this article from the Perfect Captain.)
When it comes to scuba diving, underwater visibility is better during the winter months; explore captivating wrecks and remarkable marine life while staying warm in a dry suit. Paddling the Inner Harbour of Victoria or skimming over the water in a kayak or canoe around places like Newcastle Island near Nanaimo are perfect ways to get outdoors and be active.
Spend a magical day skiing or boarding at Mount Washington, only 90 minutes from Nanaimo; the hill boasts phenomenal snow conditions for everyone from the expert to the beginner.
Stroll through Butchart Gardens near Victoria, tour the wineries of the Cowichan Valley, attend live theatre in Chemainus or just savour a creamy Nanaimo bar in Nanaimo.
Although outdoor recreation and sports are extremely popular, there are plenty of interesting places to visit on a cool, rainy day. Spending the day indoors at an art gallery or museum can be intriguing and entertaining. Discovering the charming little shops all over the island is an adventure and locating the variety of fantastic dining opportunities will give you something to look forward to.
Day trips a little farther away
A possible storm-watching adventure should entice everyone to travel north and west of Nanaimo through the stands of giant Douglas firs at Cathedral Grove to Tofino on the far west coast of Vancouver Island. Watching the powerful waves as they pound against the rugged coastline during the winter months is awe-inspiring and breathtaking.
Hop on a ferry as a foot passenger from Departure Bay in Nanaimo or Swartz Bay near Victoria and spend the day or weekend in Vancouver discovering and appreciating one of the most beautiful cities in Canada.
Visiting resident artists, finding picturesque little towns, hiking rugged trails and savouring pristine wilderness are delightful prospects when exploring the many smaller islands off the coast of Vancouver Island. They're only a short ferry ride away.