People are choosing to live the full-time RV lifestyle for many reasons
Not all full-time RVers are retired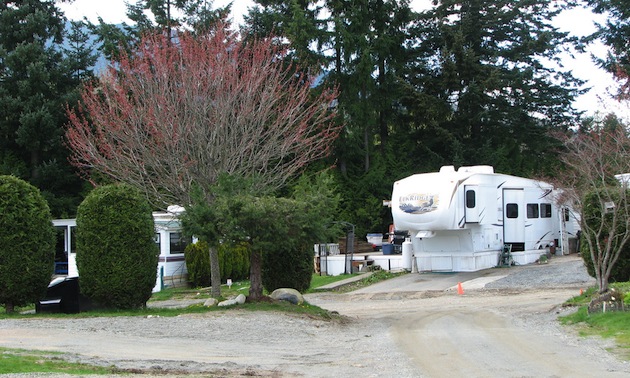 Each person or couple has their own personal motives or reasons why they wish to become full-time RVers, or at the very least learn about the lifestyle. Each reason is probably as different as the people themselves—and that's one of the really great things about full-timing and choosing this way of life. Most common is having the ability to go wherever they choose whenever they want and have their personal belongings with them. It doesn't matter what type of RV they live in. It may be a motorhome, travel trailer, fifth wheel or a truck and camper, because it comes down to personal choices or even budget.
Retirees love the lifestyle
A large number of full-time RVers are retired. They have sold their homes, downsized their personal possessions and have moved into an RV. They may or may not travel regularly, but have the ability to do so whenever they wish. Their pensions or savings cover the costs of their living expenses including the cost of the RV, fuel, campgrounds, food and other personal expenditures. Many Canadian retirees travel south in the winter to get away from the cold or they stay on the west coast of British Columbia where the temperature is milder than the rest of Canada. They return home in the spring with the coming of warmer weather and spend time visiting family or friends.
Semi-retirement is an option
Not everyone wants to retire or can afford to. Full retirement may not be an option, but some people want to live the lifestyle while still having the need to work or earn money. Many are self-employed, working remotely from their RV via the internet, or doing seasonal work when they return to Canada after spending the winter in the warmer climates of the southern United States or Mexico.
RVers move from job site to job site
Having the ability or need to move from job site to job site is much easier if a person can easily relocate. That`s where an RV becomes beneficial. Full-time RVers don`t necessarily spend all of their time travelling—they just have the ability to take their home with them wherever they go and for whatever reason.
While a good number of people living in their RVs are retirees, there are also a large number who aren`t. Many young families have made the choice of travelling full-time and are self-employed or earn money along the way. They may home-school their children and enjoy having the ability to share new experiences as a family.
Each year the number of full-time RVers continues to grow and the choice is not met with as much shock and amazement by others as it used to be. Often friends or family are very supportive and encourage RVers in their chosen way of life. It's becoming somewhat more acceptable and in some instances is met with envy. Full-time RVers come from every walk of life, but one thing they do have in common is the love for living the full-time RV lifestyle.