RV Etiquette
Navigate the manners and customs that make full-time RVing better for everyone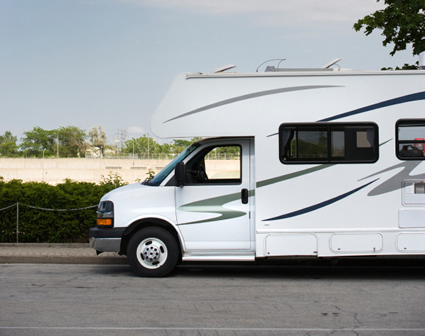 As someone who appreciates being able to park in a shopping centre parking lot for a short overnight stay, I get very annoyed when I see fellow RVers setting up camp in the middle of a parking lot with their slides out, lawn chairs set up and using their barbecues to cook dinner. No wonder many campground owners are trying to have the laws changed so RVers have to stay in their parks regardless of their length of stay. Staying more than overnight in a Wal-Mart parking lot is an abuse of a privilege that is gradually being taken away from us.
The RV club, Escapees, have an RVers' Good Neighbour Policy that I think everyone should follow regardless of whether they are members or not. These common sense, industry sanctioned suggestions provide excellent guidelines for all of us to follow.
RVers' Good Neighbour Policy
Obtain permission from a qualified individual—preferably a manager or supervisor.
Park out of the way.
No awnings, chairs or barbecue grill.
Avoid using slide-outs if at all possible.
Do not use your leveling jacks on asphalt.
Limit your stay—one night maximum.
Purchase gas, food or other supplies as a form of thank-you when feasible.
Always leave an area cleaner than you found it.
Practice safety precautions.
RV etiquette not only applies to overnight parking, it also applies to our stay in campgrounds, parks or even on someone's driveway. Excessive noise, loud parties, unruly children and uncontrolled pets can create a very uncomfortable situation for you and your fellow campers. Most campgrounds, resorts or municipalities have rules—usually created just for that reason—and most of us understand the reasons for these rules and do our best to be good neighbours.
I believe the majority of RVers appreciate the benefit of being able to park overnight in a private business lot while travelling from one place to another, and I also believe they do their best to follow these unwritten rules. However, the few who abuse this great benefit may ruin it for all of us because they just don't know any better or don't think it applies to them. Please feel free to share this article with your friends and family and hopefully more RVers will become aware of this precarious situation and pass the word on to everyone they know. We don't want to lose this tremendous privilege and be forced into campgrounds when all we need is a safe, quiet place to sleep while travelling. RV etiquette is important for all of us.