Top places to go RVing near Palm Springs and the Coachella Valley
This balmy part of California attracts snowbirds with its lively vibe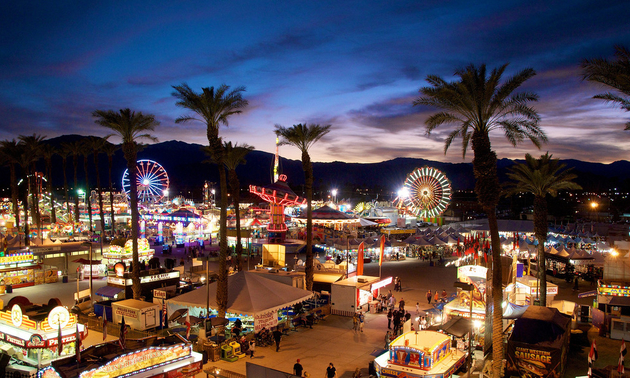 The Palm Springs area and Coachella Valley bring a great deal of tourism to Southern California, and snowbirds are among the most satisfied visitors. Spending the winter in this pleasantly warm desert region is a delight for several reasons—visit these California communties and you'll see why.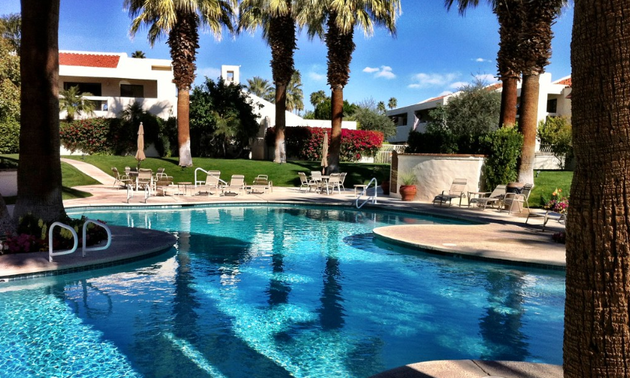 - Kerry Shellborn photo
RVing in Palm Springs
The resort community of Palm Springs is first on our list, of course. The abundant natural beauty and fabulous resorts make it a snowbird's dream come true. Art shows, festivals and musical events are around every corner.
Check out this comprehensive trip planner for RVing in Palm Springs, or peruse this story about the nearby canyons that visitors can explore.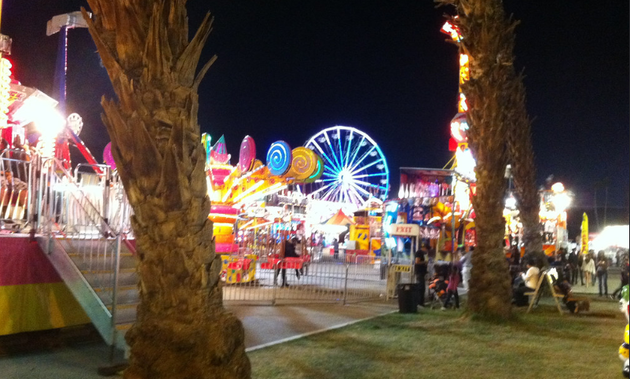 - Kerry Shellborn photo
RVing in Indio
Indio is known as the city of festivals, due to the near-constant celebrations that seem to be going on there no matter when you visit. Winter brings snowbirds in droves to take part in the Indio International Tamale Festival, and they stay through February for the annual Riverside County Fair and National Date Festival.
Check out this comprehensive trip planner for RVing in Indio.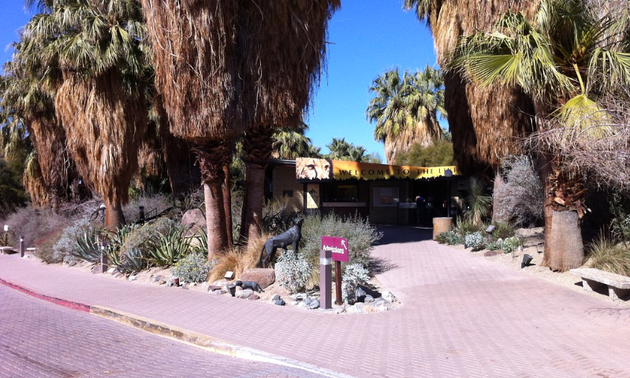 - Kerry Shellborn photo
RVing in Palm Desert
This central community offers fine shopping opportunities, arts and culture attractions, a zoo and botanical garden, and 350 sunny days a year—talk about a heavenly way to spend the "cold months."
Check out this article about The Living Desert Zoo & Gardens, one of Palm Desert's most beloved attractions.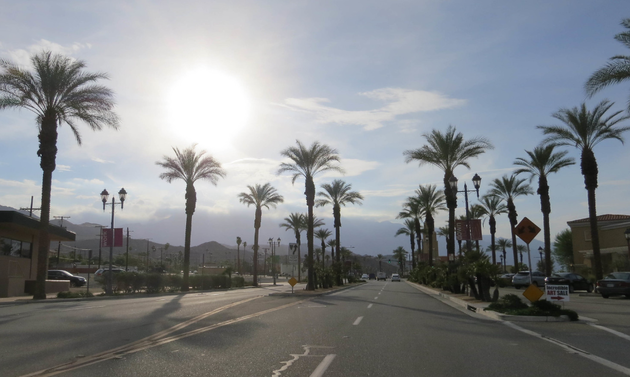 - Paul Sableman photo
RVing in Cathedral City
Come to Cathedral City and check out the quirky restaurants, interesting shops and theatres. Athletes will get a kick out of the Big League Dreams Sports Park, where the fields are made to resemble scaled-down versions of larger, famous ball parks. There's also a recreation complex with go-karts, bumper boats, a rock wall and more.
- Jason Persse photo
RVing in Coachella
The city of Coachella is perhaps best known for its cuisine, casinos and cultural festivities. It's rumoured that once you try the authentic Mexican food here, you'll be compelled to return every year. This might be why Coachella is one of the most rapidly growing cities in California. Plan to attend the Cinco de Mayo and Mexican Independence Day celebrations, and shop at the weekly Saturday morning markets, with locally grown produce and other goods.
If music festivals are your jam, the famous Coachella Valley Music and Arts Festival is another reason to plan a visit here.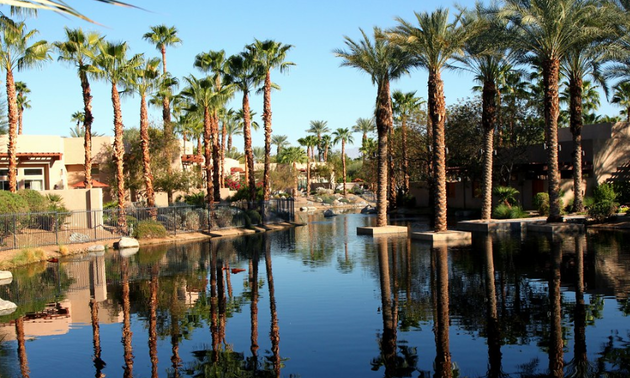 - Photo courtesy Prayitno/Flickr Creative Commons
RVing in Indian Wells
Indian Wells is a luxurious resort destination that has a private club feel and the amenities to match. The community was so impressive to former U.S. President Dwight Eisenhower, that after visiting in 1954, he chose Indian Wells to be his winter home.
These days the community continues to thrive, offering art exhibitions, upscale shops and professional-grade golf courses. This is also where the fifth-largest tennis tournament in the world—the BNP Paribas Open—is hosted.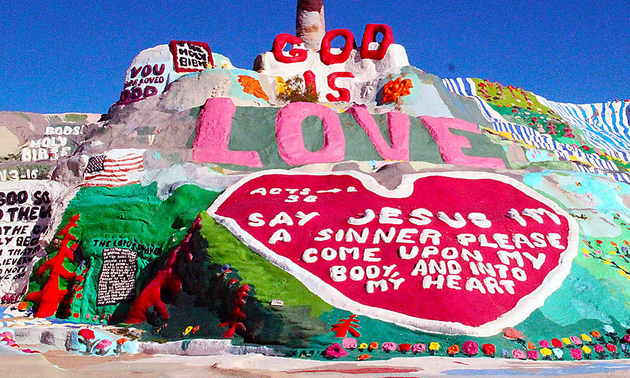 - Nicky Faeth photo
RVing in Niland
Anyone visiting Niland will want to make a stop at Salvation Mountain. This artistic creation is the work of the late Leonard Knight, a famous local artist who used local adobe clay to create a massive sculpture.
You can also experience a rejuvenating holiday at the Fountain of Youth Spa RV Resort. Tailored to the active adult community, Fountain of Youth offers an array of activities, such as arts and crafts, Bocce, bingo for cash prizes, yoga, pickle ball, radio-controlled aircraft flying and so much more.
For more information, check out this article about snowbirding in Niland.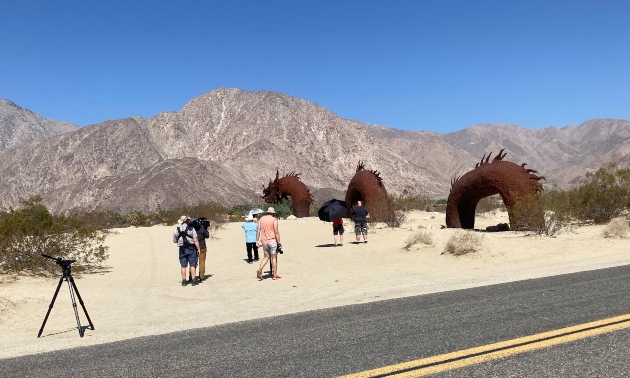 - Photo courtesy the Borrego Springs Chamber & Visitor's Bureau
RVing in Borrego Springs
Borrego Springs sits at the entrance to the Anza Borrego Desert State Park, making it the perfect location for nature-loving RVers. Here you can see world-famous sky art metal sculptures, and enjoy unprecedented stargazing (this is one of the few International Dark Sky Communities designated in the world), not to mention a wealth of other natural wonders.
Borrego Springs serves as a year-round RV destination, offering a community free of the big-box stores but filled with luxurious amenities to keep you comfortable. From luxury spas and shopping plazas, to world-class golf courses—you can find it all here.
These are just a few places to go RVing in this sunny state. Check out our main California page for more inspiration!