Trip planner: Everything you need to know before RVing or camping in Palm Springs, CA
Check out the RVing opportunities in Palm Springs, California
With luxurious resorts and an incredible climate, Palm Springs is famous for being a vacationer's haven.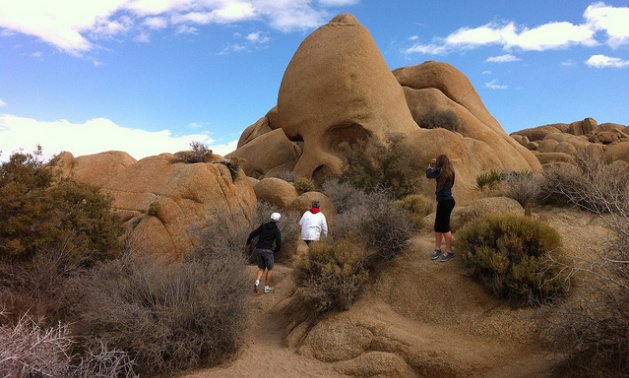 Snowbirds and others who enjoy the RV lifestyle are drawn to Palm Springs, where they can relax in the outdoors or tour the town for some grand entertainment options.
Population: 47,689
Climate: Palm Springs is a popular snowbird destination, and is most suited to RVing in fall and winter.
Tourist information for Palm Springs
RV resorts and campgrounds in (or near) Palm Springs
Top attractions in Palm Springs
Go on a tour of the terrain around Palm Springs or other nearby destinations, and get interpretive info from the company's knowledgeable guides.
Learn about Palm Springs' famous wind farms on these tours, which are the only ones endorsed by the Desert Wind Energy Association.
Find out more about aviation history in the area, at the Palm Springs Air Museum. You can even book a ride in a vintage Warbird C-47 Skytrain or a P-51D Mustang.
Top events and festivals in Palm Springs
Watch this fun themed parade in late October, as it takes over the streets of Palm Desert each fall.
Held in mid-November at the Palm Springs Air Museum, this festival allows you to taste locally made craft beers.
This massive musical extravaganza takes place in Coachella (just a short drive from Palm Springs) in April. Get your tickets early.
RV-Friendly Businesses Near Palm Springs