Barbecued pork ribs: Secret sauce
Whip up the perfect summer meal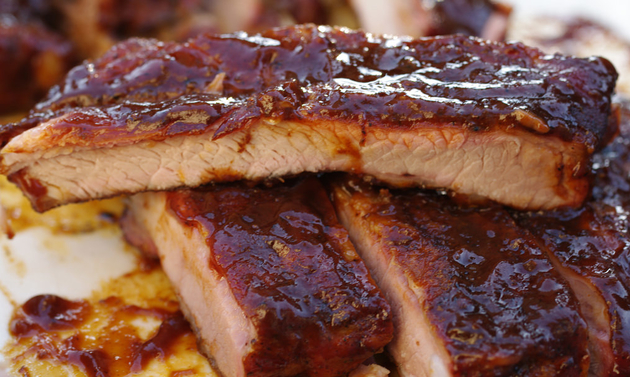 Barbecued ribs seem like the perfect summer meal. Maybe with a fresh ear of corn, melted butter and salt and better, and a scoop of potato salad.
If you have never boiled pork ribs to make them tender––good for you. If you have, follow the directions below, never do it again, and your secret is safe with me.
These ribs are smoked low and slow. Do not worry if you don't have a full-on smoker. You can make these ribs on a multi-burner BBQ-grill, offset cooking, by using just one burner. You do not even need to have a formal smoke box. If you are one of the folks with a smoker, go ahead and light it up and set it for 225 F to start. It will take four to five hours to smoke these ribs.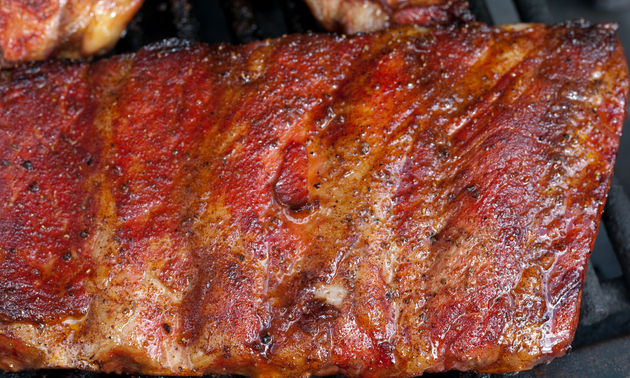 Here is the secret: apple juice. Put regular apple juice in a clean food-safe spray bottle and spray on the ribs when they go on the smoker and every half hour until they are done. The apple juice is a mostly neutral flavour, helps the smoke stick, moistens the meat and provides just enough sweetness to make it interesting.
Key steps for BBQ: rub, smoke, and sauce
Here are the overall directions with details below.
1. Side ribs work best for this recipe. Purchase two kilograms of the best meatiest ribs you can find. Remove the membrane on the one side of the ribs with a boning knife.
2. Mix up the rub below and coat each side of the ribs well, shake off the excess spice.
3. Spritz the seasoned ribs with apple juice. (Do this every 30 minutes of cook time.)
4. Prepare the smoker (or BBQ grill as described below), heat to 225 F.
5. Smoke ribs until the internal temperature is 165 F.
6. When the ribs hit 165 F, wrap the ribs in foil if you want especially tender ribs. Professional barbeque competitors call this a "Texas Crutch" but it works well to make tender ribs. If you prefer a bit more bite in your ribs, just continue with the regular spritz and carry on. Either way increase the heat to 250 F and cook to the ribs to an internal temperature of 205 F.
7. When the ribs reach 205 F, baste with sauce if you like (either this recipe or your favourite alternate) and return them to the grill for 5 minutes. Or serve 'dry' with sauce on the side.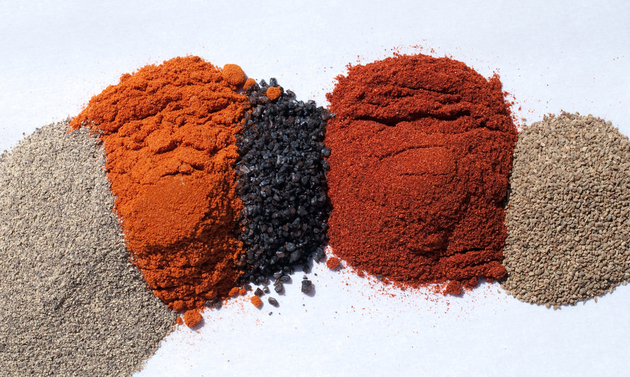 For BBQ
Buy 2 kilograms of pork ribs (for four hungry rib eaters and a few leftovers.)
For rub
2 tablespoons of sweet paprika
1 tablespoon smoked hot paprika or cayenne pepper
1 tablespoon celery seed
1 tablespoon black pepper
1 tablespoon smoked salt
2 tablespoons Kosher or coarse salt
1 tablespoon garlic powder (optional)
The thing about a rub is––it should be yours. The recipe above is a place to start. Add and subtract what pleases your palate and your guests. I love garlic, but am not a fan of it in my rub, so I leave it out. Mix this up and rub it on both side of the ribs. Heat the BBQ or smoker.
For coffee BBQ sauce (Mix up the sauce and let it simmer while the ribs are smoking.)
1 red onion peeled and diced fine
1 shallot peeled and diced as fine as possible
2 tablespoons vegetable oil
3 cloves garlic, peeled and smashed
1 cup strong French-roast or other dark coffee
1 cup crushed tomatoes
1 tablespoon dry chopped orange peel
1 cup rice wine vinegar
1/4 cup molasses
1/4 cup corn syrup
1/2 cup brown sugar ·
Salt to taste – but go easy because the ribs are salted
Method:
1. Sauté onion, garlic and shallots in oil until transparent.
2. Add the rest of the ingredients.
3. Bring to a boil and simmer for 3-4 hours.
4. Sauce ribs for final grilling or serve on the side at the picnic table.
For smoking
Aluminum foil (to make a smoke packet with wood chips, and to wrap ribs if you choose.)
A thermapen or equivalent instant-read thermometer
Wood chips - I like cherry.
Apple juice
Food-safe spray bottle.
Can I use my multi-burner grill to smoke?
If you don't have a smoker or even a smoke box, no matter. Peel off a square of aluminum foil, place a handful or two of cherry wood chips in the centre, fold over opposite sides and seal to make a small foil packet.
Poke one-centimetre holes in the top so the smoke can escape. You may want to prepare a few small packages in advance to extend the smoke exposure.
To smoke on your grill, preheat the grill to 225, shut off all but one burner, place the foil packet directly on the flame.
Do I really need a thermometer?
An accurate instant read thermometer is an absolute must. It is the only way to know for sure your ribs are the perfect temperature.
I bought mine on Amazon for less than $50–– about the same price as a spoiled rib dinner for two.
Follow these directions and you will be well on your way to enjoying some of your best ribs your family and friends have ever tucked into.