Vintage RV: Don't miss the huge 50th Anniversary Boler celebration this summer in Winnipeg
The 50th anniversary of the iconic Boler trailer will be held at the Red River Exhibition Park in Winnipeg, Manitoba, from August 15 to 19th, 2018.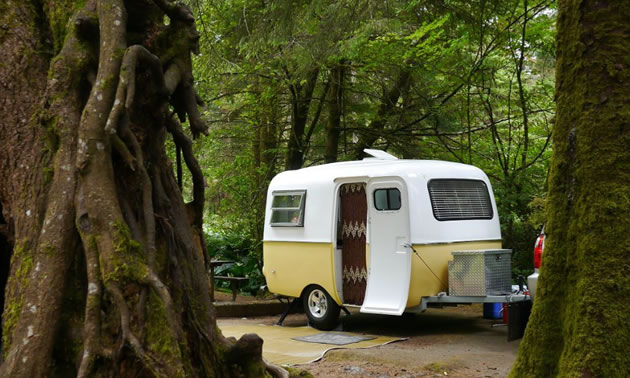 Are you ready for the Boler event of the year, or maybe the decade or even the century? Yes, that's right—Ian Giles and his staff of volunteers are Boler enthusiasts and they are organizing the largest gathering of Boler-lovers and their little egg-shaped trailers ever, this summer in Winnipeg, Manitoba.
Here are some details:
The Boler 50th Anniversary Celebration will be the largest gathering of moulded fibreglass trailers in history. We will be able to accommodate 1000 moulded fibreglass trailers and expect to sell out quickly.
We will be hosting between 2200-2500 participants, who at this point in time with over 600 trailers pre-registered, are coming from every Canadian province and currently 32 U.S. states. On Saturday, August 18th the event will be open to the public providing an opportunity to view our trailers, talk to owners and join in on the festivities.
Event Details:
From August 15-19 this historic event celebrating the 50th anniversary of the tiny Boler travel trailer will be held at the Red River Exhibition Park. The Boler was first introduced in Winnipeg in 1968 and the park will be turned into a huge campground to celebrate this super Canadian anniversary. Leading up to the event, from August 11-15, 2018, caravans of trailers, that range from original 1968 trailers to a variety of new moulded fibreglass trailer models, all inspired by the original Boler, will make their way across the country on their way to Winnipeg.
Ian Giles told RVwest, "Given the overwhelming interest we have received just through a few social medial groups we are expecting to sell out quickly. The event is a not-for-profit event where any surplus funds will be donated to Canadian charities—we are trying to balance hosting this historic event with the lowest participant fees we can."
Here's a link to Ian's restored Boler, a 1974 Boler "Buttercup".
"With steady progress on organization and logistics, I will be making regular updates to the website which has remained dormant for the past few months," added Ian.
Would you like to attend or want more information on the Boler Celebration? Visit: http://www.myboler.com/
Share your classic RV restorations, or tell us your favourite story about a cool vintage unit you've encountered by filling out our Classic Vintage RV form.