Vintage RV: 1977 Triple E Motorhome—"5 Star Hotel" on Wheels
Triple E Canada celebrated 50 years of operation in 2015.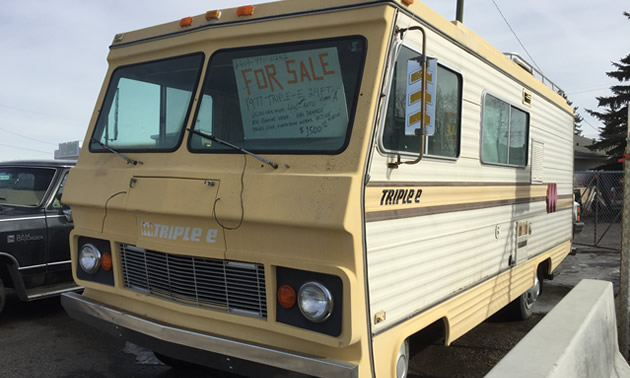 Spring is in the air and with it comes the return of our vintage RV column. This week we are featuring a classic 1977 Triple E Motorhome – or a "5 star hotel" on wheels.
"Bill enjoyed square dancing, carpentry, watching Nascar, repairing and painting cars, refurbishing his 1977 Triple E Motorhome, travelling especially to the mountains and camping at Memorial Lake in his "5 star hotel."
So states an obituary for an enthusiastic owner of a Triple E Motorhome. Or as this RVer called it, "his 5 star hotel."
There are lots of these early Triple E motorhomes still around and many remain on the road racking up the mileage.
P.W. (Peter) Enns founded Triple E as a Winkler, Manitoba business in 1965 as a way to provide employment for staff at his heating and plumbing business—he then recruited Philipp Ens and a second son-in-law, Peter Elias, to help lead. The company celebrated 50 years of operation in 2015.
Unfortunately, Triple E doesn't produce Class A motorhomes anymore but the company has put all their resources and attention into building the popular Leisure Travel Vans.
Ens told the Winkler newspaper in a 2015 interview, "When the 1977 oil embargo hit, there was no gasoline available. There were line-ups at the gas pumps for blocks and blocks, so the RV business was just dead for a while."
Typically, the Triple E class A motorhomes featured a Chevrolet chassis, 454 V8 engine, 3-speed automatic transmission, one-piece fiberglass roof, insulated undercarriage and was often said to drive like a sports car.
Share your classic RV restorations, or tell us your favourite story about a cool vintage unit you've encountered by filling out our Classic Vintage RV form.