Vintage RV: 1970's Lit-l-Mate by Trav-L-Mate Industries of Penticton
See if you can follow the twists and turns of the Epp family and acquisition of Trav-L-Mate Industries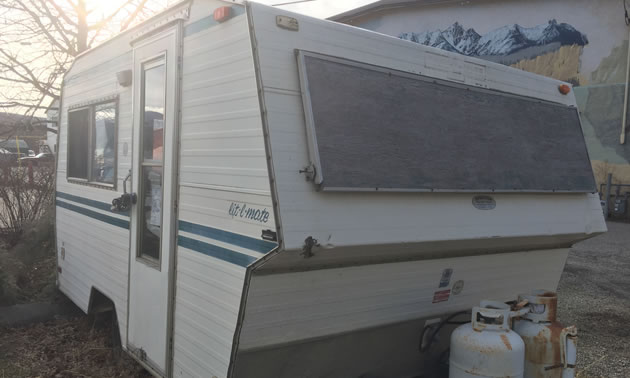 Penticton's former Trav-L-Mate Industries had an eventful and colourful history in the raucous world of RV manufacturing back in the 1970's and 1980's. See if you can follow the twists and turns of the Epp family and acquisition of Trav-L-Mate Industries. This article was prompted by the discovery of an early 1970's Lit-L-Mate travel trailer which we recently spotted sitting, rather forlornly, abandoned in a parking lot.
Interestingly enough, this vintage Trav-L-Mate (Lit-l-Mate model) was sold by Mountain View Trailer Sales of Grand Prairie and Peace River, Alberta.
According to a 2005 RV Business magazine article, "Chris Epp, president of West Coast Leisure Homes Ltd., Penticton, B.C., manufacturer of Okanagan truck campers and towables, traces the origin of the brand to a pile of potential mill scrap that remained after a local company went bankrupt.
"A local mill's woodworking shop was producing parts for a customer, but they didn't know what they were building," Epp said. "They were just building parts that someone had ordered. The company ordering the parts went broke and the millwork shop was left with all these parts. The owners told one of their employees to see what he could make out of the wood."
Wolfgang Karnine, who is still employed by the company, fit the pieces together and ended up with a truck cap frame.
As a sideline, the mill began manufacturing pickup caps and then truck campers and eventually travel trailers and fifth-wheels. The company was later purchased by Thor Industries Inc., Jackson Center, Ohio.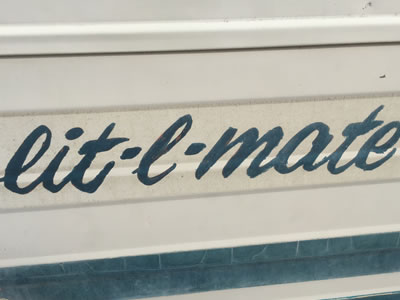 Meanwhile, a year or so before Karnine fashioned the first Okanagan truck cap, Epp's father, Erdman Epp, founded Fraserway Camper Manufacturers Inc. and later purchased rival RV builder Trav-L-Mate Industries Inc. to manufacture truck campers and fifth-wheels.
Nearing retirement in 1984, he sold Fraserway to brother James Epp and Trav-L-Mate to Chris Epp.
In 1991, son Chris Epp purchased Okanagan from Thor Industries as the Canadian dollar surged in comparison to the U.S. dollar, making Okanagan's products less competitive in the American market.
With the acquisition, Trav-L-Mate was renamed West Coast Leisure Homes Ltd., which produced both Trav-L-Mate and Okanagan brands until 1995, when Trav-L-Mate was discontinued. "As we continued to develop new product and the product looked more and more alike, it became clear to us that our dealer network would be served better by a single brand name," Epp said.
Another source said that in 1980, James Epp, founder of Fraserway RV Centre, along with his father Erdman flew to Penticton early one morning on a charter flight—they had heard the day before that Trav-L-Mate Industries had gone bankrupt and was to be sold by a receiver the next day.
Twenty-four hours later the Epp's purchased the business with land and building. Later James sold his share in Trav-L-Mate as part of the agreement to purchase Fraserway Camper Mfg. Ltd.
Share your classic RV restorations, or tell us your favourite story about a cool vintage unit you've encountered by filling out our Classic Vintage RV form.