Vintage RV — 1962 20th Century Travel Trailer
The exact origins of this 20th Century travel trailer are a mystery - perhaps one of our RVwest readers can help?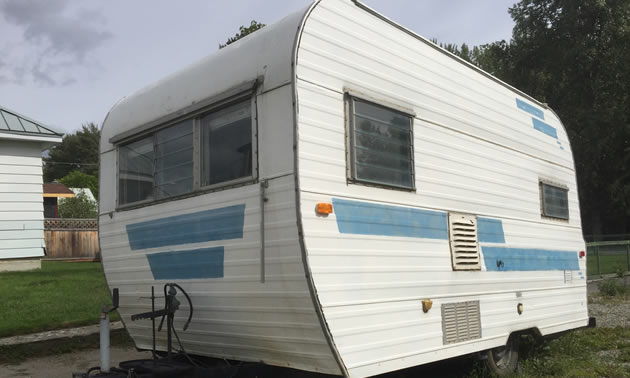 As the popularity of vintage travel trailers continues to grow, more and more people are looking at them as an affordable option for their recreational needs as well as a creative outlet for their renovation and decorating talents.
Talking about vintage trailers, here's one that has us a bit stumped. It is a 1962 20th Century travel trailer manufactured in London, Ontario. It was purchased over the winter by a young couple in Kimberley, B.C. and presents itself as good solid vintage trailer with lots of life and potential left in it.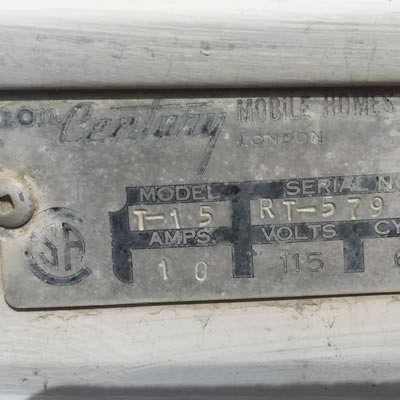 Stumped, puzzled? Maybe one of our knowledgeable RVwest readers can help us solve the mystery of this trailer's exact origins. This little trailer still has its original manufacturer tag on its side, which is sometimes a rarity with these older, vintage units. The metal tag reads "20th Century Mobile Homes Limited, London, Ontario: Model T-15 and serial number RT-5797."
A cursory search of a few vintage trailer sites doesn't bring up much information or many details on the history of this 20th Century travel trailer. In fact, there is no mention of this particular unit or model that I could locate. However, there is a London, Ontario connection to Glendale Trailers, but details are still a little sketchy.
According the vintage trailer site The Tin Can Tourist: "Glendale Mobile Homes Ltd, now Glendale Recreational Vehicles of Strathroy, Ontario, made its first "RV" in 1950. They claim to be the largest RV manufacturer in Canada, and that more Glendales are sold in Canada than any other RV. They estimate that 120,000 Glendale RVs are currently in use in North America. Unfortunately Glendale has lost touch with its historic past through the tragedy of a large scale factory fire in the 70's, losing all records, and thus is unable to assist with enquiries about vintage models."
Here is the mention of a London, Ontario connection: "Glendale was founded in 1950 by Reginald Lever Thorn, a trailer builder from England who arrived in Canada around 1948. Reg, with his wife Joan and their first child (son, Jeremy) and friend Vic Gray, travelled to various areas of Canada including BC and the East Coast. After much deliberation they settled for an area in Southwestern Ontario. The first plant was located on the Glendale Curve in London, Ontario. Today the area would be known as Wharncliffe Road and Southdale. This first plant was a barn which burnt down in 1956. From here Reg relocated Glendale to its present day location of 145 Queen St. in Strathroy. Reg, with the help of many dedicated employees like Wally Callaghan, grew Glendale to be a national manufacturer of both RV's and mobile homes right across Canada."
In January 2010 Glendale Trailers filed for bankruptcy and operations ceased.
So it would appear that this 1962 20th Century Travel Trailer may have been produced at one Glendale's early manufacturing facilities in London, Ontario – located on Glendale Curve to be exact.
Do you have any other information about the 20th Century Travel Trailers? Or do you have a Vintage RV story and photos to share? Send them to [email protected]