Inspired by a classic 1960 KenCraft
Jodi Slotar decided to embrace nostalgia during the pandemic, starting with her first vintage RV restoration project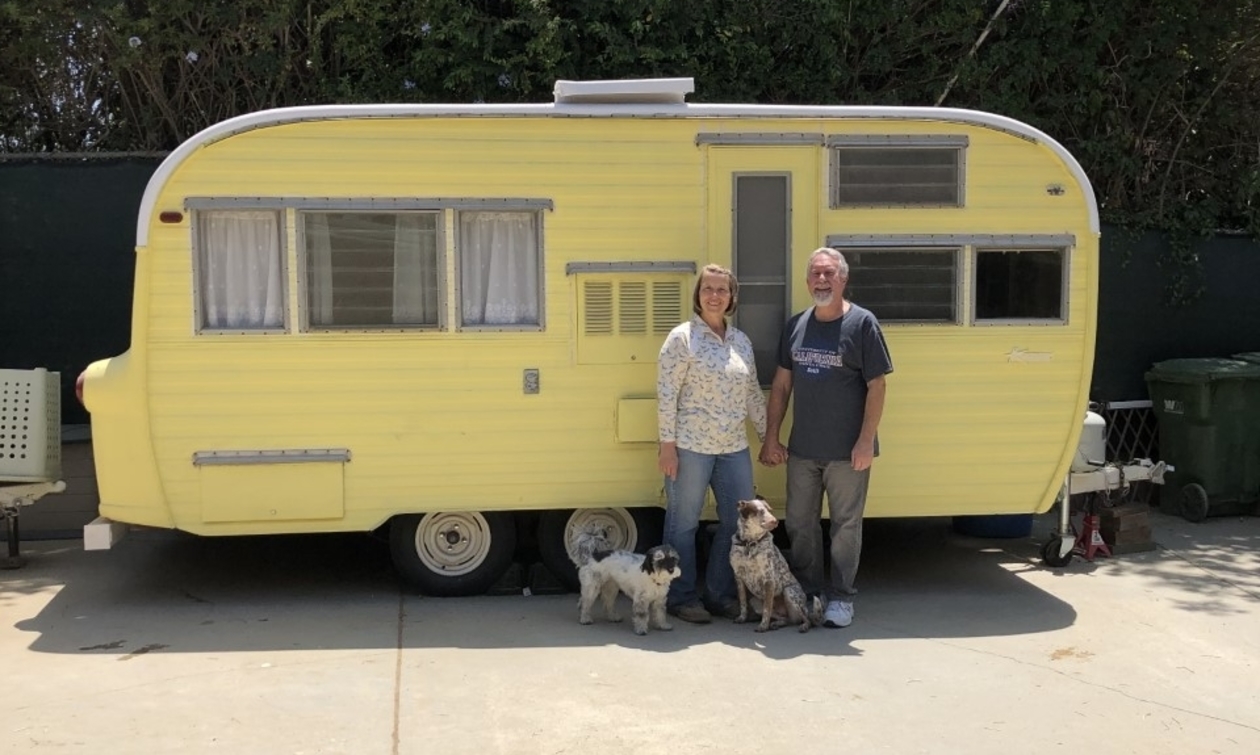 Jodi Slotar embarked on her first vintage restoration project to remember the good old days during the chaos of the COVID-19 pandemic. The adventure started with the discovery of a 1960 KenCraft RV, and got more interesting from there. We wanted to know more about the project, and Jodi was kind enough to answer our questions.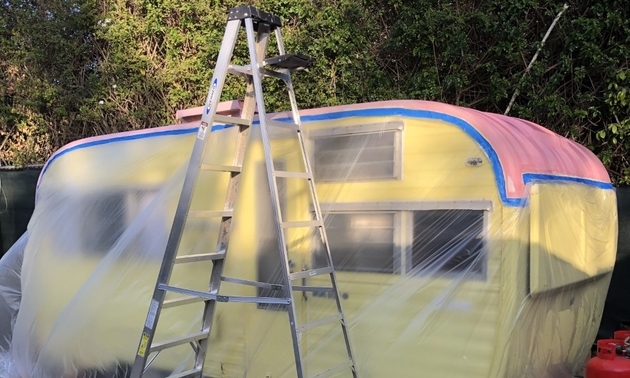 What inspired you to undertake the restoration?
I was inspired to take on a vintage trailer restoration project during the COVID-19 pandemic as a way to get back into the camping hobby I had missed over the past couple of years. Plus, with the uncertainty of what future travel/vacations would look like, it felt like a good time to get back into camping where you could have your own self-enclosed little world.
After several months of internet shopping on various RV sales pages, I found a 1960 KenCraft that I just fell in love with; something about the art-deco shape of the trailer with its back end fashioned after the passenger cars of those years, complete with trunk! Plus, my research had taught me that the one-piece fibreglass molded roof would have aged better than other designs over the years as they tend to have less problems with leaking.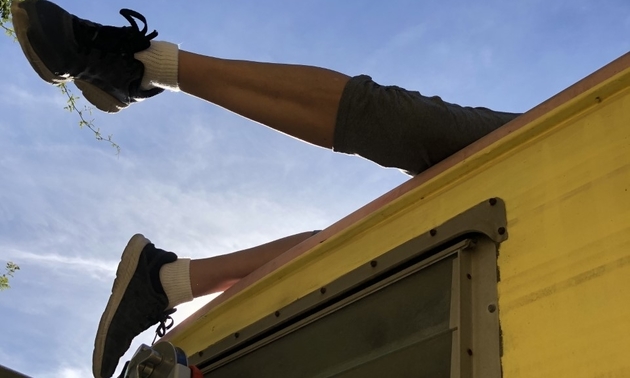 Is this your first vintage restoration project?
This is my first vintage restoration project! I think as I've gotten older, I've gotten nostalgic and I've really gained an appreciation for those often better constructed items from the past. My goal was to challenge myself and learn some new skills while attempting much of the restoration process myself. I knew I could handle the inside decorating as I've been an avid seamstress for years, and I felt confident I could sew the curtains and construct the cushions.
Can you tell us a bit about the restoration, and the progress you've made so far?
I identified some immediate areas of the KenCraft that would need work: Reseal roof vents, new roof coating, add new tanks and bathroom fixtures; along with a complete interior refacing as the inside of the trailer was pretty much a blank canvas (bad paint job, no cushions or mattresses, original flooring, no window coverings). The great news was that the original appliances were all in working order and there was not a whole lot of water damage or missing fixtures or windows to contend with.
I started with resealing all exterior windows and joints, purchasing new tires and repainting the tongue, bumper and inside walls that had been painted previously. Fortunately, some of the original birch walls had been left alone and I chose to keep those and just lightly refinish them with a natural beeswax product. My husband jumped in and designed and built an entire fresh water system to allow us to use either a new freshwater tank we purchased or the city water hook-ups provided at many of the camping facilities.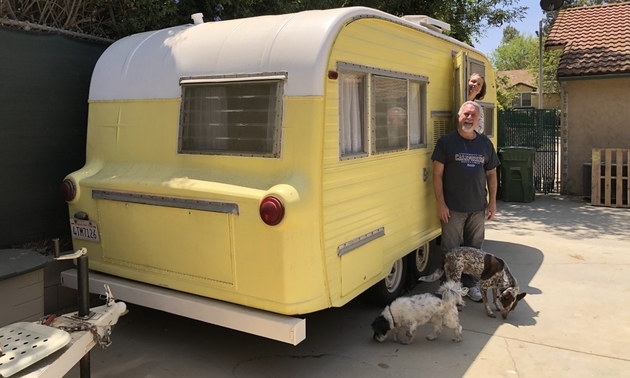 What are your future plans for the KenCraft?
Our future plans for our KenCraft are to complete the overhauling of the water and waste system by installing both a new black tank and adding a gray tank (something that wasn't included in trailers built in the 1950s and 1960s as campers back then either used hook-ups in RV parks or let their gray water run out - which is not allowed anymore). I am currently working on sewing and constructing new cushions for the dinette and gaucho couch and my son is helping by sewing curtains for all of the windows. We also want to use the ideas we learned at the rally to construct an awning for the outside of the trailer. We will eventually paint the exterior, but are giving some thought as to what colour we will go with.
As we will be first-time grandparents this year, we are excited about the opportunity to camp with our family and new granddaughter as she gets older!
Share your classic RV restorations, or tell us your favourite story about a cool vintage unit you've encountered by filling out our
Classic Vintage RV form
.