This classic unit is a show-and-shine favourite
An RVer from Alberta delights vintage enthusiasts with his 1979 Frontier camper van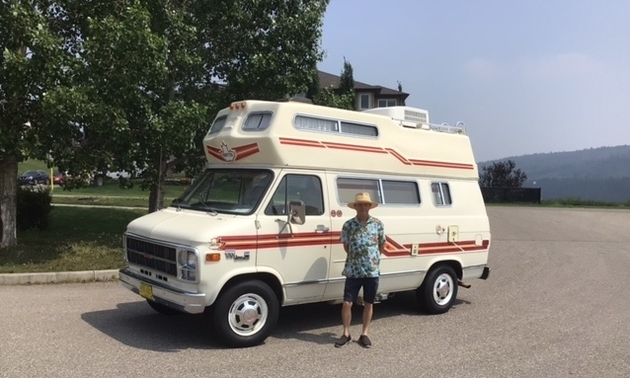 Randy Welsh of Cochrane, Alberta is the proud owner of a 1979 GMC Frontier camper van, which has been in his family since it was purchased brand-new. Despite being a vintage unit, it still looks new and runs smoothly. Welsh takes his van to show-and-shines when possible, earning the admiration of other classic RV enthusiasts and connecting with like-minded individuals.
We wanted to know more, and Welsh was kind enough to answer our questions.
How did you acquire your Frontier camper van?
My father-in-law bought it in 1979 in Canmore, Alberta. It was the new model, and he passed it on to me about 15 years ago. I was so lucky. He passed on at 95 years old.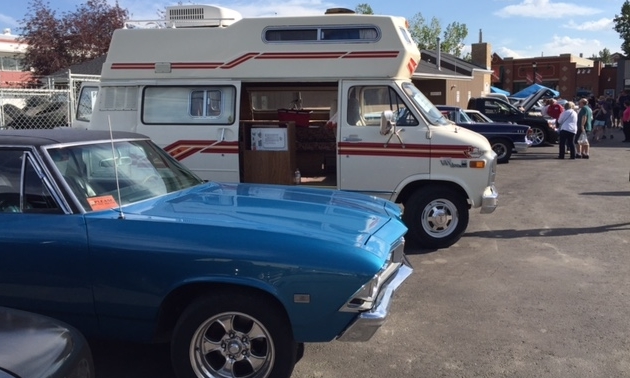 - Photo courtesy Randy Welsh
Can you tell us a bit about some of the show-and-shines you've attended?
The show-and-shine club I belong to is the Cochrane Classic Car Club. We meet once a week on Thursdays and we go to venues around town, do parades, birthday parties, go to seniors lodges, etc. We also go to different show-and-shines outside of town like Cremona, Canmore, Calgary and others. I was invited to go to the Canmore GMC dealership for their 50th anniversary and it was a highlight for me.
What do you love about the vintage community?
Not too often do car clubs appreciate RVs, but the Cochrane Classic Car Club was happy to have me as a member and accept my 1979 Frontier van. It is really different and it draws a crowd.
What are your future plans?
The van is in showroom condition so no restorations will be needed but I will continue to take it to shows with the Cochrane Classic Car Club.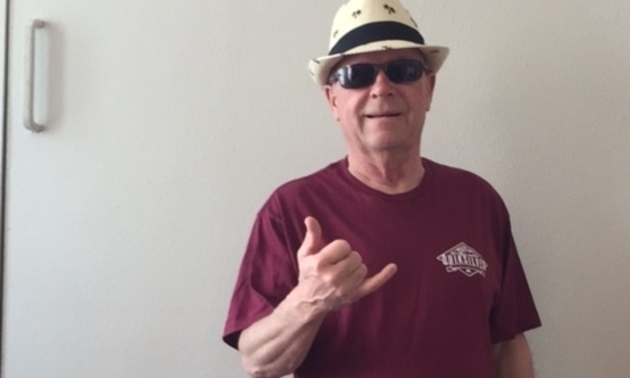 - Photo courtesy Randy Welsh
Share your classic RV restorations, or tell us your favourite story about a cool vintage unit you've encountered by filling out our Classic Vintage RV form.