Cultural flavour meets recreational allure
These waterfront communities blend artistic flavour and outdoor recreation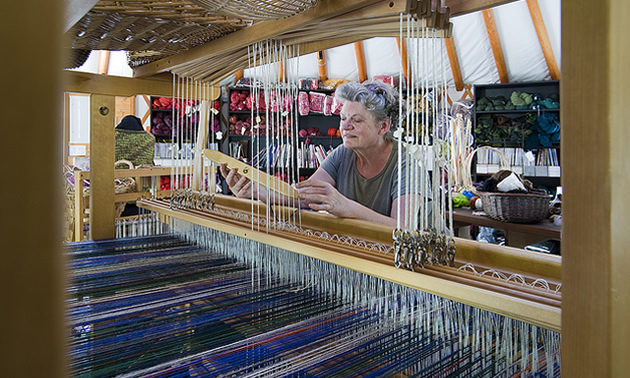 The oceanside communities of Garden Bay, Madeira Park and Irvine's Landing all make up a unique area commonly referred to as Pender Harbour. Each brings its own flair to this section of the Sunshine Coast, creating a casual yet vibrant atmosphere for its inhabitants.
As the commercial hub for Pender Harbour, Madeira Park provides not only the business services to the area residents but spectacular scenery and extensive public areas for their enjoyment.
The laid-back and relaxed atmosphere is reinforced by the beauty of the natural surroundings and friendliness of the residents who are fortunate enough to live here. Strolling through Madeira Park's downtown streets gives its residents a chance to bump into their friends, take care of their business needs as well as view a number of wood carvings on display. Painted on buildings in the downtown shopping area are enticing and beautiful murals. It's a perfect spot for both locals and visitors to congregate.
The natural environment has proven to be an excellent place for local artists to focus on their craft, providing them with surroundings that inspire. The Pender Harbour Cultural Centre is a beehive of activity and home to the Pender Harbour Reading Centre, Pender Harbour Music School/Performance Centre, Serendipity Playschool and the Harbour Artists' Gallery. All are supported by the interesting mix of people who call Pender Harbour home.
A visitor can't possibly miss the vibrant cultural element of this area as they peruse the many workshops, galleries and studios available everywhere. Not to be ignored are the local writers whose work is stimulated by the beauty of their surroundings, and who have their books displayed at some of the local shops.
Pender Harbour is home to an eclectic group of people—blending artisans with outdoor enthusiasts—all enjoying the rugged scenery, relaxed atmosphere and laid-back lifestyle.