Dealing with RV moisture the full-time way
Water damage is one of the most common issues for RVers. Here's how to prevent—and fix—the problem.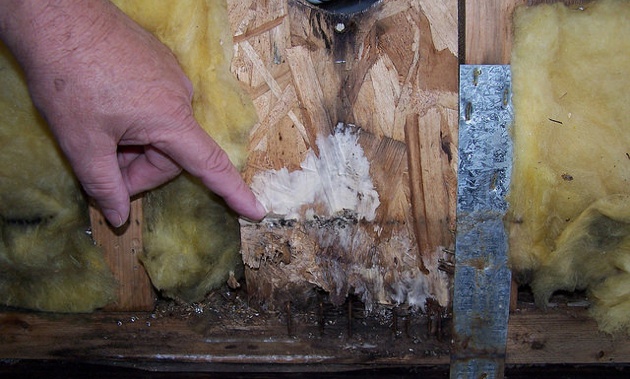 In discussing regular household insurance, Aviva Canada says claims related to water damage now account for approximately 40 per cent of the total. On checking with Eric Solberg, owner of Vancouver's Starfleet RV Service, the rate for RVs may well be higher.
"Along with furnaces and fridges, repairs to hot water tanks and plumbing top my list," Solberg said.
Whether they're caused by a leaky roof or result from condensation or frozen pipes, water in the wrong place has to be one of the most troublesome problems for RVers. That's because the residual effects are often mold and dry rot, which can limit the life of the RV and affect the health of the occupant.
So, from personal experience, here are a few ideas for full-timers to help prevent or minimize problems with moisture and water.
Condensation
The worst culprits—steam from kettles, saucepans, dish washing and showers—are found in the kitchen and bathroom. Amortized over the long-term, your cheapest remedy may be a dehumidifier. Initial outlay: $200 to $500 and up. A 30- to 50-litre recovery model should be sufficient for most RVs. Depending on machine features and fluctuating humidity levels, some will need to be emptied daily, others less often. Some models can be set up to drain automatically and online research provides a fair amount of information about product features.
Important to note here is a widespread recall of products manufactured in China that have overheated and caused fires. Check before you buy: Consumer Affairs/dehumidfier recalls.
A non-electronic but labour-intensive solution is the old standby Dri-Z-Air. Although the annual cost of crystals over a one-year period might come close to the cost of a low-end electronic version, it is fire-safe and quiet.
To prevent condensation, place your kettle near the stove vent and turn on the fan to vent the steam out of the RV. Before your shower, turn on any nearby extraction fan. (Note to manufacturers: Damp air is hard to heat. So how about locating a fan over the shower, instead of over the bed?) Post shower use a squeegee and cloth to dry off the sides of the shower and bath. While that is a chore, it's well worth the effort, especially in the colder months when opening doors and windows isn't an option.
Major water problems
Most RV equipment is made for intermittent use, not full-time RV living. That said, the hot water tank in my first RV was still going strong at age 16 when I traded in the trailer. Today, with the same brand name, I'm working on my third replacement in less than eight years. Failure symptoms were identical: fluctuating temperature levels until it quit altogether.
Essential immediate remedies: put towels under the leak, turn off the water supply at source, drain the tank on the outside and call an expert or check Reg DeYoung's article at RV water heaters 101.
Cheap fittings and plumbing fatigue also cause leaks. Ask an expert to proactively replace all reachable connection points with quality connections, and pedal carefully on the toilet.
To prevent frozen water hoses, wrap heat tapes around the water intake hoses. To keep the park water source flowing, allow the cold-water tap in the kitchen to drip very slowly when outside temperatures go below freezing.