Tips for managing an RV park
Learn the pros and cons of RV management and how to avoid the pitfalls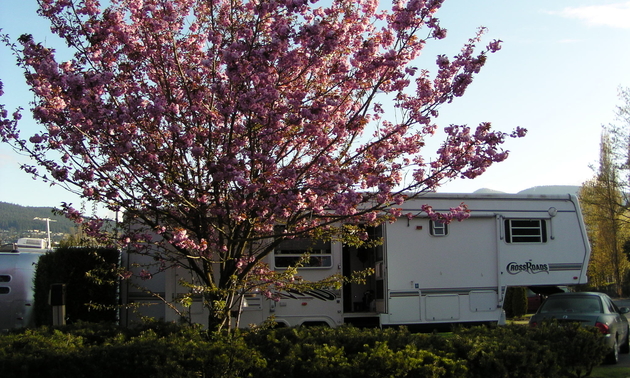 As winter relaxes its icy fingers, RV park owners begin planning their May to October season. Along with sprucing up the landscaping, amenities and other aspects of their operations, some parks will need new managers or staff.
For many years, a common practice has been for owners to advertise for interested RVers willing to take on an "RV live-in" position, which can be a great way to enjoy your summer meeting other RVers.
If you are contemplating a managerial position for the first time, though, there are several common sense but crucial items to consider before you drive in.
When I asked former park manager Ron Waterhouse for his thoughts, he said setting down the expectations of owners and managers in a written agreement is an important way to avoid misunderstandings along the way.
"Good managers know happy customers are key to the bottom-line success of any business," he said.
So here are some tips to help you—and your staff and guests—enjoy the experience:
Duties and authority of an RV park manager
Few items are more important to the owner-manager agreement than a clear outline of the authority each will hold. Will the owner be on site, or are you on your own? If the latter, then here are some questions you need answering.
What are the boundaries of your authority?
Can you establish and enforce reasonable park rules?
Can you hire and fire staff, or will the owner provide staff appropriate for the positions you need?
Are you responsible for marketing, and if so, what type and budget?
Is it a small park where you (and possibly your partner) will be responsible for everything? If not, will you have staff enough to cover work like reservations; reception; janitorial; maintenance/repair of grounds, amenities and overnight security?
Are you responsible for accounting or only for balancing the daily "take"?
Have you been given an acceptable budget to cover day-to-day expenses and payroll?
At what point must you consult the owner before calling in outside services?
Are you allowed to offer a discount if a guest has had an unhappy experience?
Relationship with guests
Although front-desk staff will welcome RVers on arrival, you are the host. Make a point of introducing yourself to guests and let them know you're there to ensure they enjoy their stay.
Try to accommodate latecomers, but be sure they don't disturb other RVers as they hook up their rig.
Use your judgement if a squabble breaks out over site encroachment, pet problems, loud noises or objectionable behaviour. If the problem cannot be solved and you need to evict a guest, you might want to seek help from local authorities.
Relationship with staff
Just as you need to know what is expected of you, so staff are happiest and most productive when everyone on the team knows where they stand in the mix. Try holding regular staff meetings to discuss how things are going. Waterhouse said, "Be a good listener and try not to micromanage. Train good people and then set them free to do their job.
"Make it easy for staff to approach you immediately if a problem arises, or they see something that could be improved. That's crucial if the problem impacts the safety of guests, staff or the park itself," he said.
In summary
"A friendly, well-managed park that applies sensible rules fairly is usually a happy one all round," said Waterhouse. "RVers who enjoy their stay with you are ambassadors who can contribute an enormous amount of positive word-of-mouth advertising—and good managers can set that tone."
Useful references: