And now for something completely different—International RVing: A how-to guide to Europe and the UK
Tired of being a snowbird? With careful planning, an RV adventure overseas is easier than you think.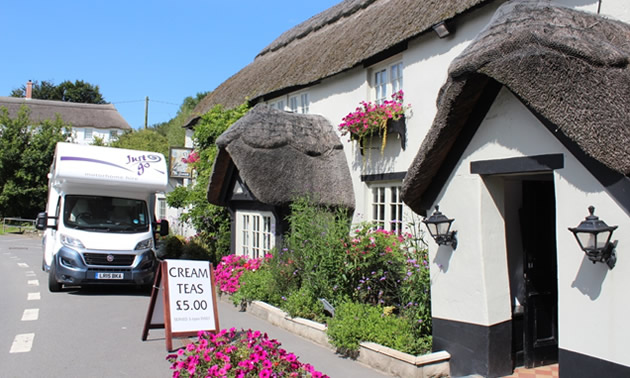 When we chat with travelers in Canadian RV parks, we discover many are tourists from Europe and beyond who spent many months in preparation—researching the type of RV to rent, the provinces to visit, the best routes to take and the places they especially wanted to see.
If you, too, are intrigued by international RV-ing, the best place to begin is with the same type of research and the all-important plan.
Decide what time you have available for a leisurely tour and establish a strict travel budget. Check your passport and visa expiry dates and get any necessary vaccinations. Update your travel insurance details and declare to the insurer the reasons for any recent visits to your doctor(s). When considering the countries you want to visit, factor in the services available in the event you have an accident or health emergency.
And then comes the fun part: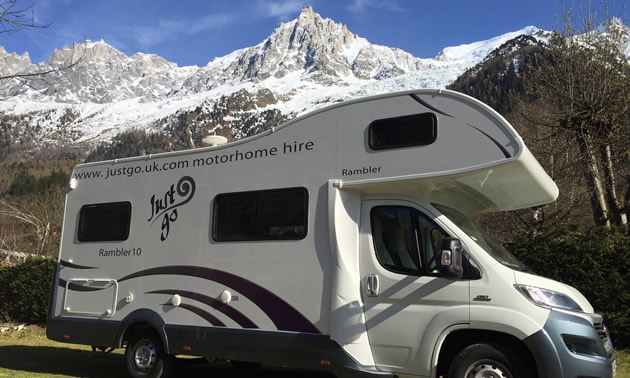 Do you want the best beaches? Are you seeking the most scenic or challenging hiking trails? Will you plan the trip around famous historical sites, art galleries or museums, or do you prefer to be off the beaten track? Once you have the basics, you're ready to find the details online.
Bearing in mind the number of travelers and the destinations you have chosen, here are a few tips to get you started: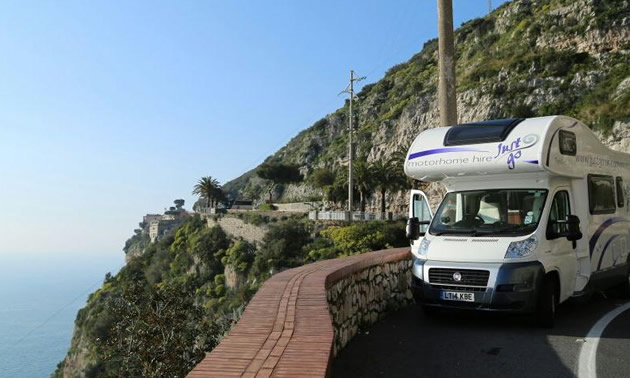 RV Rentals:
If you have decided on a single-country destination, research the RV rental options it offers. Do you want/need a Class C rig, or would you feel more comfortable driving a well-appointed campervan?
If you want to cover as many countries as possible, you would be wise to contact local tourism bureaux to find quality companies that have service points in each of the countries you want to visit.
For more peace of mind you'll be happy to know you can coordinate your multi-country reservations through RV rental companies like Idea Merge, a Portland, Oregon and European-based company that also partners with Canadian industry stalwarts like CanaDream and Fraserway RV.
IdeaMerge owner, Eric Bredesen, stresses the importance of pre-booking - preferably many months in advance - and notes most agreements entail significant cancellation policies. "RV travel is super popular in Europe," he said. "Facilities are throughout the continent and are extremely well supported."
UK-based Just Go Motorhome Hire can assist with all aspects of trip-planning throughout the UK and Europe.
When finalizing a reservation be sure to ask for written confirmation of everything to be included in the price you've been quoted and, to avoid unpleasant extra charges be sure to drop off the rental on time.
Trans-border regulations:
Quality rental companies can also provide reliable information regarding drivers' licence requirements and border regulations for the countries you plan to visit. If you need more help, then a pre-trip check with local consulates can save you valuable time at the borders. Bottom line—if you are unsure about any of these critical points, it is better to spend time clarifying them before you leave home, than to spend hours stuck at border points for lack of appropriate documentation.
Best wishes for 2017 and Happy Touring!