Top 10 mistakes new RVers make
New to camping? Avoid these pitfalls and get the most out of your trip.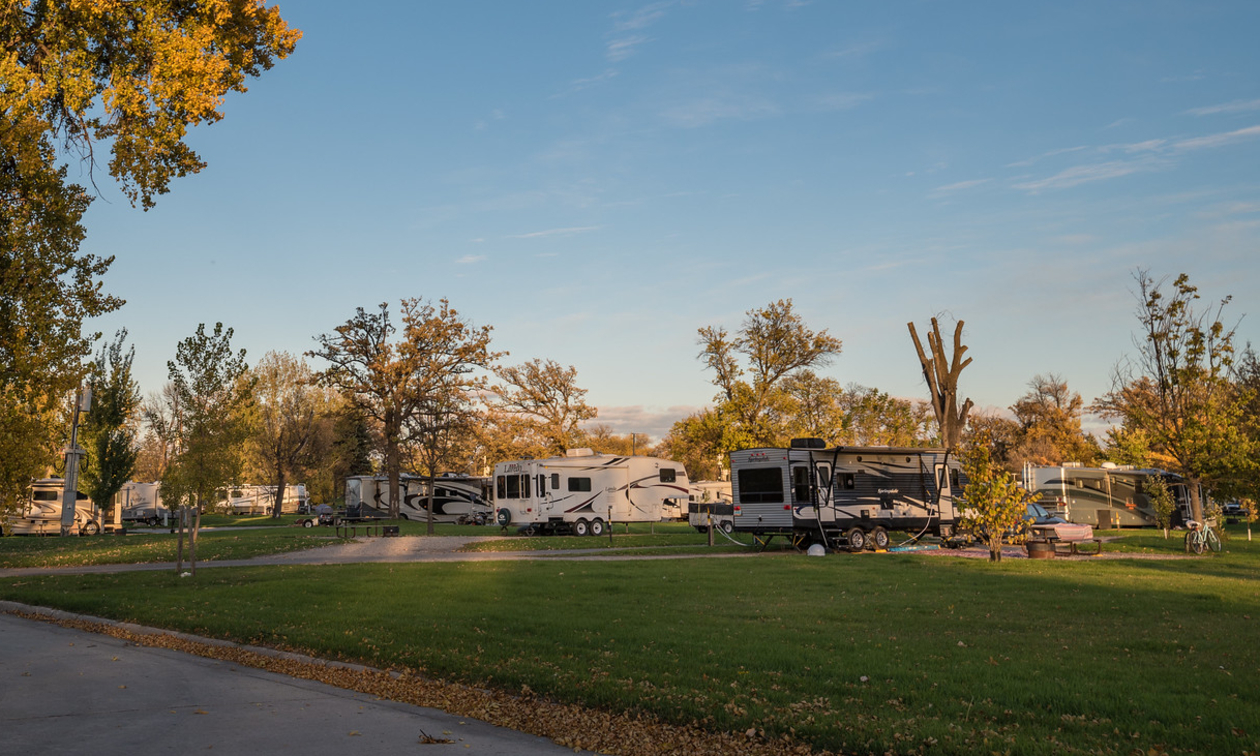 Any experienced camper can tell you that RVing comes with a learning curve. No matter where you go or how long you stay, each trip will teach you something new.
While much of it is trial and error, knowing some of the common mistakes ahead of time can save you the trouble of learning the hard way.
1. Setting out without a checklist
If you decide to head out on a trip without planning ahead, you might find yourself woefully unprepared. Weeks before your departure, get together a list of things you must have and do in order to ensure your holiday goes well.
Take a peek at this article about the importance of camping checklists, and this spring checklist for RV maintenance.
2. Buying the very first RV you fall in love with
Just like any major investment, the purchase of an RV requires a lot of time, thought and research. If you buy the first one you see, you may miss out on seeing what else is out there, and end up paying more than you should.
3. Packing too much, or too little
If you don't have a good sense of what you will require for your trip, you may be inclined to pack more than you need, "just in case". While it's good to be prepared, bringing along too many items is an unnecessary effort and can take up valuable space. Likewise, not bringing enough supplies will lead to frustration once you arrive at your campsite. Do your research to find out what amenities will be nearby, and what you'll want to stock up on.
4. Forgetting to double check the hitch
Whatever you do, before heading out, make sure your RV hitch is secure. If it isn't fastened properly, you can end up having the RV disconnect from the vehicle, resulting in extensive damages.
5. Not reaching out to online communities
There are plenty of forums and websites out there to help new campers get started. Do your reading and get the inside scoop on the best campgrounds, pros and cons of various types of RV units, and top destinations to explore. Chat online with other RVers and you will find a profound sense of community.
6. Not checking that your route is RV-friendly
Wherever you're headed, do make sure that the route you select is RV-friendly. Driving on narrow, winding roads can be hair-raising at the best of times - you don't want to end up in that situation while towing a large unit. Look ahead to see what type of terrain you'll be navigating, and ensure it's safe to go there with the RV you have.
7. Leaving items loose in the RV while in transit
If you don't secure your possessions properly in the RV, you'll likely find an unpleasant surprise when you reach your destination. Transit can cause drawers to fly open, items to fall out of cupboards - in short, it makes a gigantic mess.
8. Avoiding necessary RV maintenance
RV maintenance is critical, especially to new travellers. As you get used to your RV and camping life, having a trained technician perform regular maintenance can ensure your unit is working properly. This means you don't have to worry about the need for emergency repairs while you're meant to be relaxing on holiday.
Have a look at this article about RV maintenance from a pro's perspective.
9. Not planning fuel stops adequately
Running out of fuel is a hassle you don't need. Aside from filling up before you leave, it's prudent to map out where the gas stations are along your journey, so you never end up stuck.
10. Not doing a test run before a lengthy trip
If your goal is to go full-time or take an extended vacation in your RV, be sure to try a shorter trip first. You will learn a lot, including what items you wish you had brought (or things you could have left behind) and how your RV holds up during a test trip. That way when you are ready to head off on your big excursion, you'll know what to expect.