Things to consider when choosing an RV resort
There are quite a few things to consider when choosing an RV resort if you want to find one that's best for you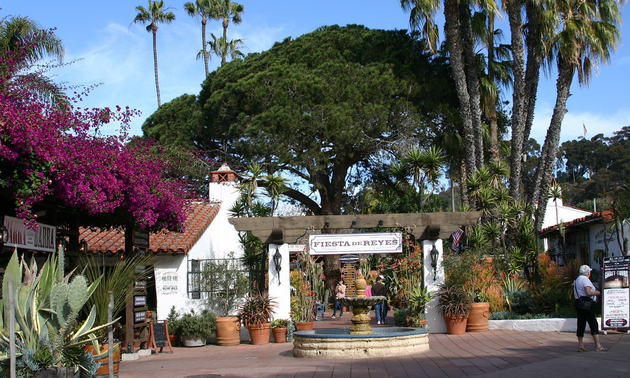 If you're planning an extended stay, you want to be sure you choose the RV resort that is best for you. How do you go about choosing the best? That's where we can help.
We've outlined all the factors you should consider before booking your next extended RV holiday.
What scenery do you want to experience on your RV trip?
What are you looking for, snowbirds? Do you want lush greens? Blue lakes? What about that warm sun over the red rocks? Our southern neighbours have a lot of good camping spots to choose from—it just comes down to preference.
Our website has a list of recommended RV resorts in Canada and the U.S.A. Any campground on that list will be fantastic, but we want to help you choose a destination that is perfect for you. Here's a few thoughts to get you started.
What kind of activities do you want to do throughout your stay?
What are you going to do with all your vacation time? You could visit local restaurants and wineries or spend all your time hiking. Whether you want to spend your days poolside or lakeside will help you narrow in on the best RV resort for your extended stay in the south.
Do you like to get back to the basics or is glamping more your style?
Think rustic mountain destination or oasis in lake country. The type of camping you are prepared for with your RV will be another deciding factor when it's time to choose your park.
What type of camper are you?
There are two types of campers: are you a traveller or a vacationer? Travellers need easy-access pull-through sites and the ability to go with the flow in terms of park entrance. Vacationers need a few more amenities and fun park features, plus a place to stay put for a while.
Who are you going with?
Friends? Family? Will there be little ones around or just a couple of snowbirds? These are things you need to know before you go. Some parks cater towards young ones, while others are mainly for retirees. If you're travelling with friends, it's a good idea to check their preferences as well. If you aren't sure whom a certain campground is for, just call and ask them.
Another factor: is Fido coming with you? Some RV resorts are more dog-friendly than others. And some have very specific rules for four-legged friends. Don't you want your pup to have a great vacation too?
What about power sports?
Time to pack the toys! Do you need to consider space to bring your quad or dirt bikes? Maybe you love to explore on your motorcycle. Check the park rules and campsite space and if you will be able to use your favourite toys near the campground. If you're a boater, you'd likely love a campground along the water.
What is your budget?
Of course, the important budget question. Your budget will be a deciding factor when choosing an RV resort that's perfect for you. The parks that offer more resort-like settings cost a little bit more but are usually worth their increased rates.
Does the resort offer discounts?
You heard that right! Extended stay discounts are popular among RV resorts if you know to ask. Check if there is a deal for staying for weeks (or months) at a time. If you're a Canadian concerned about living south of the border for longer than you're technically allowed, sometimes you can leave your RV in your favourite park and return to it after visiting home.
Private, federal, or state park campgrounds?
The difference doesn't really matter to some, but there are a few differences between private, federal and state park campgrounds. Private parks can be on either end of the spectrum: extremely nice with price tags to match or low-cost, no-frills camping.
Federal and state parks sometimes have restrictions on the type and length of RV you can bring in to the space. Some offer fantastic amenities, while others are outdated. These parks always come with beautiful views, though, so it's up to you to weigh the pros and cons.
Do you reserve your campsite when you book your stay?
Some campgrounds are first-come first-serve campsites even with a reservation. If you're going to spend a little more to stay at a nicer RV resort, you might want to confirm that you can also reserve a specific campsite at the same time. That way you won't be left with one that's less than desirable in case you're running a little late.
If you don't get to reserve your site before you arrive, ask if you can take a walk around the campground to choose the spot that's best for your needs.
Has a friend been to the RV resort?
When in doubt, ask for a recommendation. If you don't know any friends who've visited that park, browse their reviews online. It's generally easy to spot the good and the bad from a few minutes of research.
What are the park rules?
Every campground has its own set of rules that you might want to read before reserving your campsite. If you can't find these online, call to ask. When you arrive at your destination, remember to be a good camper regardless of the park rules.
How do you choose an RV resort? Which ones are your favourites? We'd love your feedback if you have any great tips for finding the best campground for you.