Is a permanent RV lot right for you? Breaking down the options
Waiting on-line to book campsites as soon as reservations open got me thinking: Should I be looking for a permanent RV lot?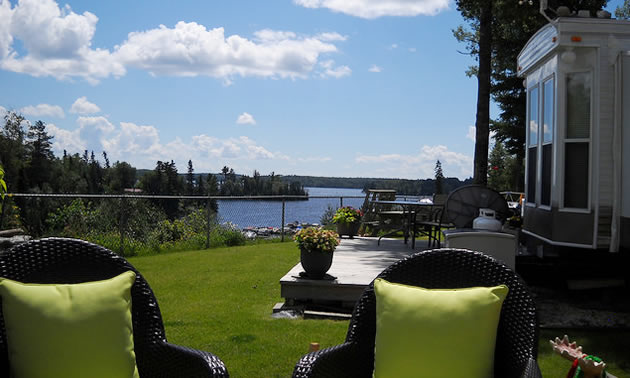 If you're like me, your calendar is marked with the date and time camping reservation systems open, and you have a list of critical dates you want to lock up. You might even know your preferred site numbers at each of your target campgrounds. I do. This year I booked sites for the dates I wanted but missed the exact site desired, again.
Let's face it. Camping is popular and with more competition for a limited number of sites, you need to be smart about booking campsites. We need to look further afield for available sites at campgrounds we haven't been to before, search for out-of-the-way places, camp mid-week and explore options beyond what we normally settle for. Is it time for a permanent option?
Exploring permanent RV sites
Would you get more value from your RV investment if you had a permanent space where your RV was ready to work when you were ready to relax?
Permanent sites come in multiple varieties: rent, lease or outright purchase. Some are condo associations and others are different innovations. Should you rent, buy or lease?
The short answer is—it depends.
Habit number two from Stephen Covey's Seven Habits of Highly Effective People is "start with the end in mind."
What do you want to end up with? Do you want to lease a space for a period of time after which you return it to the owner? Or do you want to own your own property with a potential increase in value?
What amenities are important to you? Do you want deep services that will allow year-round living? RV parks vary in offerings from pickleball courts to championship golf courses, swimming pools and hot tubs to water slides, and river or lake access to oceanside or mountainside views. Some are big enough to accommodate a semi-permanent park model, tiny home, shed and parking, while others are set up for modest-sized trailers.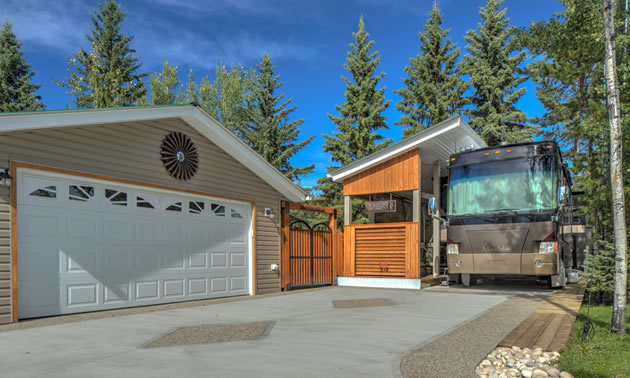 New RV ownership statistics vary, but all of them point to more RVs on the road every year with few new campsites and limited permanent RV parks. If you are out weekends, you are familiar with the pack-up preparations: fill water, charge battery, replenish the fridge with fresh groceries and the beds with fresh linens, find a site, haul your rig, and park it for set-up . . . all this before the sun sets on Friday. On Sunday, you repeat the whole thing––in reverse.
How would this routine change if you arrived at your permanent site ready to relax, everything already hooked up and all you needed to do was light the campfire?
Here is a summary of the various permanent solutions:
Seasonal leasing: Locking up sites for a season makes sense, but there are challenges––where to park and what services? Prices typically range from $2,500 to $5,000 annually, depending on amenities at the resort, site services, lot size and location. This arrangement is like leasing a car: when you are done, you return it to the owner. These arrangements build no equity but you get the space for the time you need it. Be aware that things might change.
Long-term leases: Typically this option would be a lower up-front cost than full ownership, but at the end of the lease the value for the lessee is zero. Long-term leases have been offered at locations where lots could not be sold either because of issues surrounding municipal permitting or Indigenous lands or because the owner wants to retain ownership.
Membership purchase: Ron Webster, general manager at Wilderness Village Resort west of Rocky Mountain House, Alberta, said, "We don't sell real estate, we sell membership." Members are shareholders and participate in decision-making for the resort. This format is unique in that typically there are more members than lots, given that members don't all use the lots all the time. Members' RV units are placed on available lots when being used and returned to storage when not in use. Wilderness Village has 400 units in play for about 800 members. Webster said he can recall only once in 10 years when they were at capacity for member-requested sites.
RV lot purchase: Purchasing an RV lot is much like purchasing a residential lot. Most purchasers expect long-term appreciation will create equity. Ownership structure and bylaws registered on the land title allow owners to be in control of the resort. This structure provides some confidence that a change in ownership doesn't mean a change in the rules or structure of the resort. Owners invested in the resort ensure the resort will not fail. Purchasers expect an appreciating asset rather than a depreciating asset. Upgrades made to the property are the owners and potentially add to the value. And these properties can be sold.