Tips on packing light: How to reduce the amount of weight you're hauling in your RV
Ways to reduce the weight you're towing, by strategically planning what to pack in your RV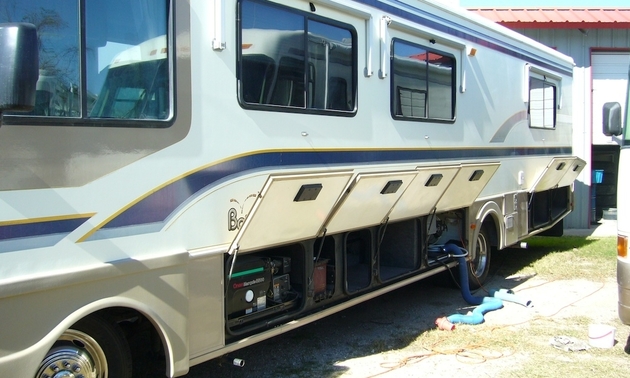 It's tempting to pack all the comforts of home into your RV, but it's generally safer to travel light. Hauling too much weight can be damaging to your RV, and it can be outright dangerous on the road.
There are a few simple measures you can take to reduce the amount of weight you're pulling.
Opt for space-saving, multi-purpose items
When choosing your kitchen gadgets and other tools, try to find ones made of lightweight materials that save space via folding down or stacking. Multi-purpose items are invaluable.
You can find everything from collapsible silicon travel mugs to cutting boards with collapsible colanders built in.
Choose lighter RV window treatments, cabinets and doors
Instead of sticking with the standard doors, cabinets and other features that RVs typically come with, you can switch them out for something lighter.
Trade your heavy duty window treatments for lighter curtains or roller blinds. Remove shelves or cabinets you don't need, and use lighter plastic bins for storage - even sliding doors can be taken out and replaced with curtains. (The bloggers behind Crazy Family Adventure came up with these ideas, and some other brilliant tips.)
Buy groceries at your destination
Whenever possible, wait to buy your firewood, groceries and other supplies until you've reached your destination.
Buying fresh food from local markets and stores is a great way to sample a range of cuisine, and you won't have the weight of driving with a fully stocked fridge.
Bring only what you need
For new RVers especially, it can be tricky figuring out exactly what camping gear you will require. Resist the urge to bring bulky equipment and stick to the basic necessities.
Once you've gone out on a trip, make a note of which items you used, and which you didn't need. Your next trip will be more streamlined, and you'll feel more prepared.