The trip of a lifetime from the Pacific to the Atlantic
George Tyre talks about the highlights of a trip across Canada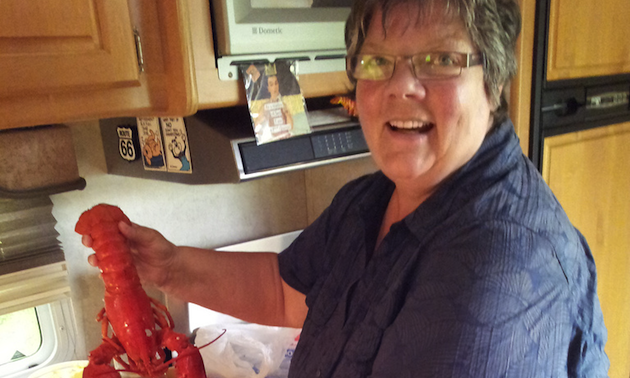 "The trip of a lifetime" is how George and Lolly Tyre described their well-planned adventure to the East Coast of Canada from Vancouver Island. The pair took months researching and scouting out routes, events and attractions before they left home, which helped make it memorable.
Who
George and Lolly Tyre, Nanaimo, B.C.
What were you travelling in?
We have a truck and fifth wheel so are very comfortable.
When were you away?
Summer and fall 2012.
Where did you start your journey from and how long were you away?
We started from Vancouver Island and travelled as far east as Cape Spear, Newfoundland and Labrador, and returned through the United States. We were away from home for four months.
What were some of the highlights of your trip?
Canada Day in Ottawa
Atlantic Nationals Car Show in Moncton, New Brunswick (a George highlight).
Gros Morne National Park area of Newfoundland
Niagara Falls/Niagara On the Lake
Ceilidhs (musical evenings) in PEI
The old downtown areas of the major maritime cities and the friendly folks we encountered throughout our 25,000 kms of travel
Travelling from the Pacific coast to the Atlantic coast and going as far east as Canada extends, Cape Spear, Newfoundland
In the USA: Mackinaw Island, Michigan, and the Black Hills of South Dakota
Where were you when the picture of Lolly was taken?
Moncton, New Brunswick, around the 12th of July. The llobster was purchased at a lobster pound in Alma, New Brunswick, along the Bay of Fundy coast.
Did you enjoy the lobster?
Lolly really enjoyed the lobster; I am not a fan of lobster.
Did you try any other regional foods on your trip?
There were some interesting cod dishes in Newfoundland.
Where will your next RV adventure take you?
To Arizona for three months this winter.