Making a dream job a reality
Rick and Linda Rumberger stopped and played golf in Candle Lake, Saskatchewan, and the following year they returned to buy the property.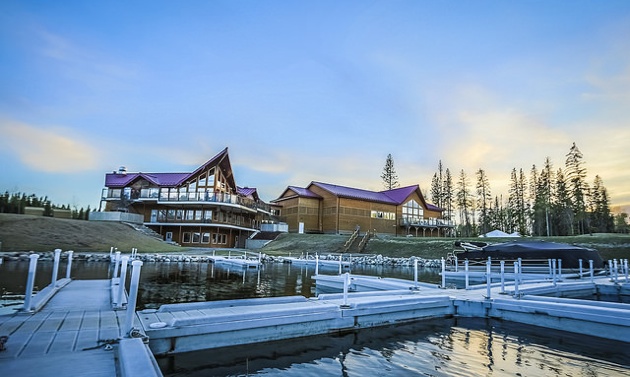 While RVing in 2002 in Saskatchewan, Rick and Linda Rumberger stopped and played a round at a modest nine-hole golf course near Candle Lake and it changed their lives. The following year, the Rumbergers left their home in Red Deer, Alberta, bought the golf course and poured their time and energy into developing a lakeside golf resort. Today, Candle Lake Golf Resort is a top-notch holiday destination with a number of amenities including an RV park, 18-hole golf course and marina. We tracked down Rick to find out more.
What made you decide to develop a resort?
We had been living and working in Alberta and saw the benefits that recreation property offers and realized the potential in this location that already had the nine-hole golf course.
What does your day look like?
I work 12 to 14 hours a day. I start my day out in the office, but often work as a bartender and dishwasher over lunch, then maybe help out in housekeeping. I like to be involved in the daily operations all over the resort and I enjoy it. It really is more of a lifestyle than a job.
What is your favourite part of your job?
When a visitor raves about their holiday and tells me tells me how much they enjoyed staying here and that they will be back. It makes me feel good that people have a good time and will come back.
What do you do that makes your resort successful?
There is something for everyone here, which brings in people of all ages, and we are open year round. That was our vision, to have it all in one place and with the RV park, cabins, the golf course, marina and beach we have achieved that.
Why do people choose to come to your area?
Candle Lake is beautiful and it has excellent fishing. The beach is one of the top 10 in Canada and there's lots of wildlife around. As well, there are parks on either end of the lake and the golf course. We see a lot of long-term RVers and over half of our sites are seasonal.
What do you do in the off season?
We don't RV anymore, but we take a holiday and usually head down to the States for a much needed break.
Candle Lake Golf Resort is a 208-site RV park with full power, water and sewer, public washrooms, showers and coin-operated laundry. It is close to the golf course, clubhouse, restaurant, marina and lake. There are also single, two and four bedroom cabins that have a natural gas fireplace, satellite television, grill, decks, firepits, fully-equipped kitchen, linens and towels. For more information: Candle Lake Golf Resort