RVing with heart
Go RVing Canada's first National RV Weekend brought attention and support to children with health challenges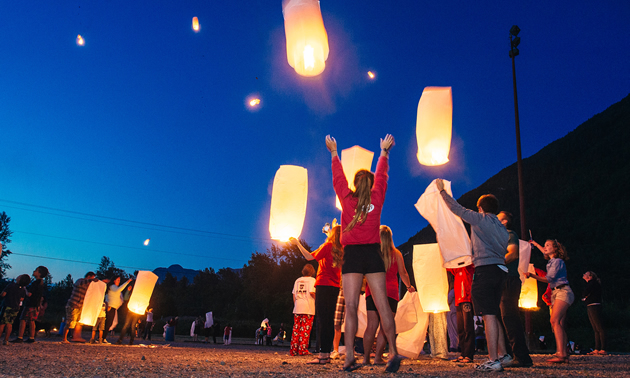 "People are drawn to RVing for lots of reasons," said Chris Mahony, executive director of Go RVing Canada. "The RVing community is a very friendly, growing community, and it's gone beyond attending events and going camping and being snowbirds."
RVing likely lends itself to your special interest, even if that interest has nothing to do with big sports events or music festivals. The 14 per cent of Canadian households that own RVs includes RVers with diverse interests like hiking, fishing, photography and any number of tour options—food and wine, art, history, churches, architecture—the list really has no limit.
Go RVing Canada is a non-profit association founded in 1997. Its name then was Leisure Lifestyle Group, and its purpose then, as now, was to promote the RV lifestyle. Mahony, who represents dealers and manufacturers across Canada, said that this year Go RVing Canada has issued a call-to-action through its advertising campaign, Bring Back Wildhood.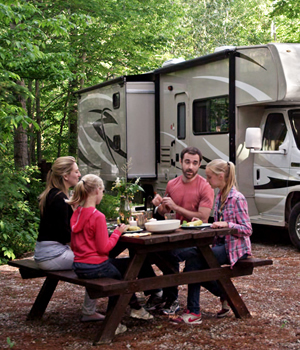 "We think that kids need to be kids," Mahony said. "That's something that Go RVing Canada is about. One of the ways they can do that is by getting outdoors again, being with their families, being active and being free to roam and play—this kind of activity is so valuable and so important."
An opportunity to make the campaign even more significant came to Go RVing Canada when Make-A-Wish ® Canada contacted the company in late 2014, asking for help to fulfill the wishes of children who are facing life-threatening illnesses and who specifically wanted to go on RV trips with their families. Go RVing Canada decided that a fundraiser for Make-A-Wish Canada would be the focus of their plans for a first-ever National RV Weekend this past June.
"That's what started the relationship between Go RVing Canada and Make-A-Wish Canada," said Mahony.
National RV Weekend took place on June 13 and 14. During that weekend, at selected RV parks across Canada, RVers had the opportunity to buy special wish lanterns to support the Make-A-Wish Canada cause. On June 13, at 10 p.m. local time across the country, the lanterns were lit in a heartfelt, symbolic gesture of support for the children of Make-A-Wish Canada, and more than $20,000 was raised for the cause.
Go RVing Canada is planning other events and opportunities for the general RVing public. For example, the company is considering holding a Learn to RV day, likely at several RV sites close to larger centres. People would be able to test drive RVs and learn some tricks and strategies to make their initial RVing experiences less intimidating. Information about upcoming activities will be posted on the Go RVing Canada website.