RVers from Amsterdam discover Western Canada
Joost and Jai enjoyed their June RV holiday so much, they say they'll be back soon to see the rest of Canada.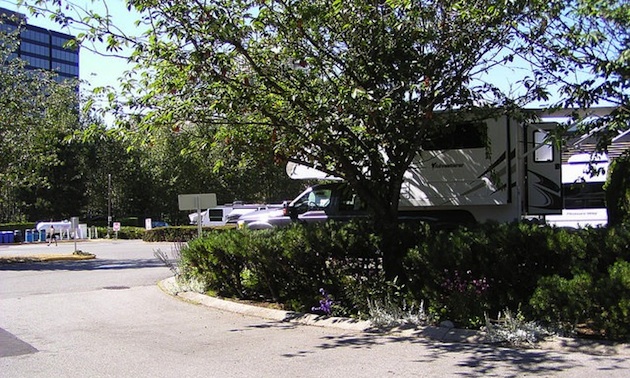 Flying in from Amsterdam, Joost Gransier and Jai Kaiadawsen arrived in British Columbia in mid-June. Joost, a public sector recruitment consultant and Jai, a senior facilities manager for a multi-national professional services firm, had planned their three-week RVing adventure for a long time.
They collected their rental—a modern truck-camper with full wall slide-out—at Fraserway RV and began their trip in style.
"It's small," Joost said, "but it had everything we needed for the trip."
They agreed the vehicle was easier to drive than a larger RVs and said the ride was very comfortable. Due to language differences, I'm not sure what "bump" it was they drove over that persuaded Joost about the marvels of truck suspensions, but the vehicle still looked in excellent shape after their trip.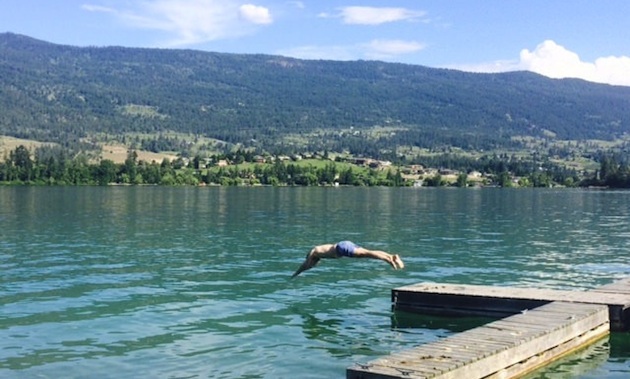 They had chosen a package that allowed them 3,000 kilometres, and felt the truck camper served them well.
I was interested in their verdict on this vehicle because I've test-driven two Class C motorhomes over short distances and both times was uncomfortable, with the sensation of the rig floating forward over the driver's cabin as I braked from speeds of only 50 or 60 kilometres an hour. Joost said they hadn't noticed anything like that in the truck.
The pair didn't arrive in the spot behind me until their vacation was nearly over, but they were full of excitement about their experiences along the way.
The list of places they visited reads like a tour guide's itinerary of places to see in B.C. Their first overnight stay was at Sasquatch Provincial Park near Harrison Hot Springs. They swam in Lake Okanagan, then travelled to Banff, Jasper and Yoho National Parks. Looping back, they saw Clearwater, had an adventure in Wells Gray Provincial Park, saw Whistler-Blackcomb, visited Harrison Hot Springs and then dropped down to Seattle.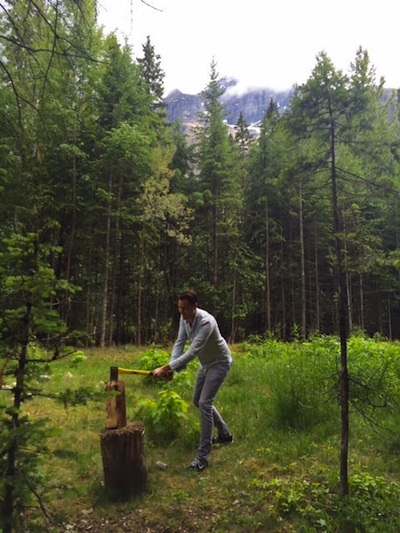 We often think of the Netherlands as a friendly land of windmills, tulips and cyclists. While Joost said Holland is all of those things, what he and Jai noticed the most about Canada was the wide open, welcoming atmosphere.
"We really liked the diversity, from the mountains to the sea, from your First Nations culture to the multicultural population, and from the local craft brewery in Jasper to the friendly service at Nuba Lebanese restaurant in Gastown—we enjoyed everything," he said.
Perhaps the photographs they'll share most with family and friends are those of what they called "the stunning scenery," and of the large black bear that ambled down the highway beside them as they drove through Wells Gray Park.
"We slowed right down to watch him and thought he'd disappear into the forest," said Joost. "But he didn't; he walked right beside us! We never thought we'd see one so close!"
All this happy talk of overseas RVers exploring our part of Canada made me wonder what RVing opportunities there might be for Canadian RVers to travel through Europe. I found lots of useful information at the McRent website. This company seems very well-organized and they've thought of most everything an RVer would want to know. McRent has 60 rental outlets throughout the UK and 16 European countries. A wide range of RVs is offered and the website describes a variety of destinations to help would-be travelers decide what they'd most like to see and the best routes to follow.