Making memories in a tiny trailer
We interviewed Tara Burnett of Tara's Tiny Trailer to find out more about her weekend adventures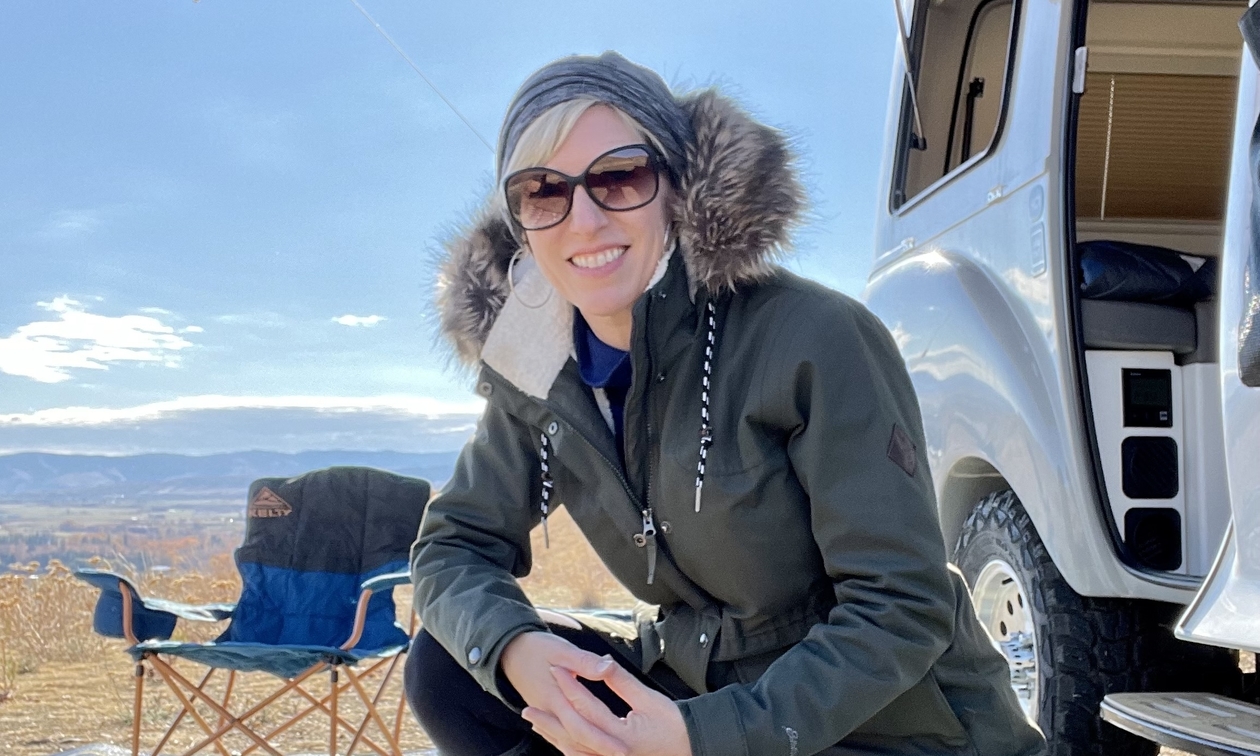 Tara Burnett from Washington is the heart and soul behind her popular Instagram page, Tara's Tiny Trailer. Burnett packs up her family and embarks on a new excursion every weekend with her HCI model Happier Camper—on a mission to give her children the same fond memories that she remembers from her own childhood.
We had to know more about this fun-loving family, so we asked Burnett a few questions:
First of all, please tell us a bit about your tiny trailer!
My tiny trailer is a Happier Camper. Such a fitting name for something that makes me so happy! They have two models—mine is the HC1. Very attractive lines and popular due to the variety of vehicles that can tow it at only 1,100 lbs.
I found it by searching for small, lightweight campers. My main concerns were being able to easily pull it (being new to the camper lifestyle), handle it myself (nothing too complicated appliance-wise and no potty pipes to deal with.) I also needed to be able to offer my kids their own bed—the bunk beds were key!
Let's be honest—I couldn't resist the beautiful retro style, and the fact that I could customize it was amazing. You sincerely create your own camper, and they do take on a life of their own.
How long have you been passionate about the RV lifestyle?
I grew up with motorhomes. We had three Winnebagos over the course of my childhood. I loved being out exploring on the road, and having a home base as we travelled.
It was amazing year after year, not only seeing new places but returning to our favorite spots—(building) campfires, whittling sticks for smores, meeting other kids roaming around the campground and heading off on the trails and (to the) tide pools.
I wanted to provide my kids with a similar experience, sense of adventure and knowledge of what amazing places are all around us.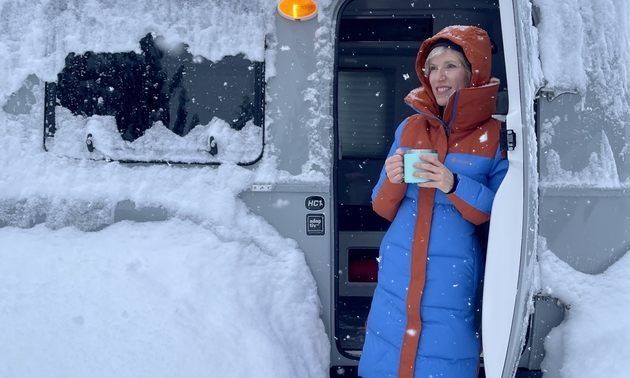 - Photo courtesy Tara Burnett
What types of adventures do you take your trailer on?
I am an aggressive weekend nomad (I say that with a smile and laugh). I head out each weekend, and oftentimes I make my plans last minute by stalking the campground websites waiting for cancellations at my wishlist locations.
I also participate in one or two 50K runs a year—and I am looking forward to having my camper this year for the first time to camp at the starting line!
One of our favourite trips over the summer was visiting Mount St. Helens National Monument. My great grandfather was killed when the mountain blew in 1980 and it was amazing to show my kids the monument with his name. Also hiked an amazing lava tube cave called The Ape Cave! Great hidden gem.
Do you live in the RV full-time, or is it for camping/travel only?
I have a "day job" and like to have a nest for the kids. We are part time adventurers!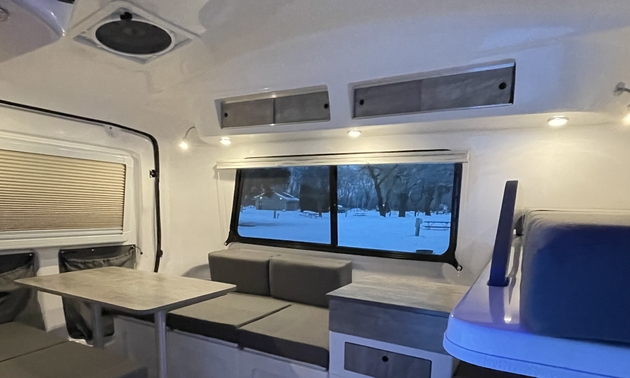 - Photo courtesy Tara Burnett
What modifications and upgrades have you done?
I'm extremely excited to venture back to where this all began—the Happier Camper headquarters in Los Angeles!
I will be adding a solar compatible A/C unit that was not available when I initially purchased my camper. We have plans for a few other upgrades, like the new assisted jack, and a few deluxe Adaptiv cubes that now have little access doors!
What has been the most rewarding aspect of the tiny trailer experience?
Changing the focus of life. Being together with my family. Exploring our backyard, finding new beautiful places. Connecting and having laughs in our tiny space together!
What has been the biggest challenge?
I think a fun challenge for me has been learning how to be a tiny trailer camper! Taking care of it, hitching it up, backing it up—figuring out how to use everything!