Every weekend brings a new discovery
The Blackmon family takes weekend RVing to a new level, exploring state parks and other memorable destinations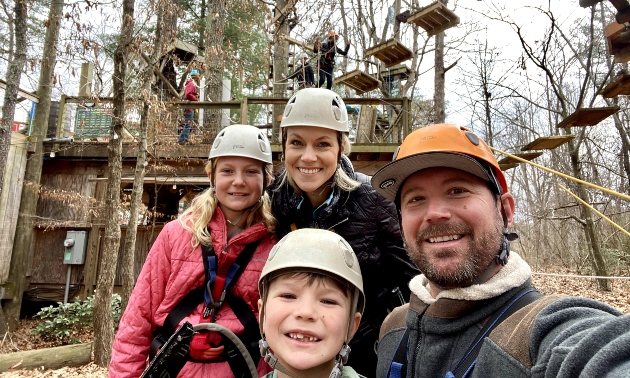 For Cory and Brooke Blackmon, their daughter, Townley (10) and son Beckett (7), RVing is an incredible way to discover new destinations and connect as a family. If you visit their website, Wandering Weekends, you will find a rich blog detailing their excursions—along with informative YouTube videos, and active Facebook and Instagram pages.
They regularly contribute to the RV community by offering give-aways on social media, reviewing campgrounds and products, and teaching other travellers some of the tips they've learned along the way.
We caught up with Cory and Brooke to ask a few questions about their experiences: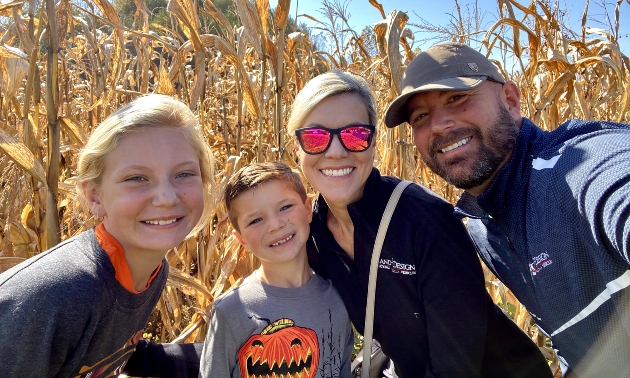 The Blackmons are able to get the most out of every season no matter where they are visiting. - Photo courtesy the Blackmon family
How long have you been into the RV lifestyle?
We purchased our first RV in 2016, so seven years.
What do you love most about being a weekend RVer?
We're able to maintain our roots while also enjoying new places!
What are some of your favourite places to visit?
We love our Georgia State Parks but really our favourite place is somewhere we've never been. The mystery adds to the adventure.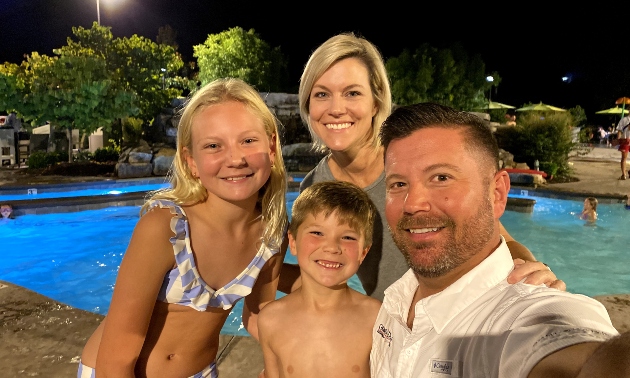 From wilderness trails to family friendly resorts, these travellers always have a full itinerary. - Photo courtesy the Blackmon family
What is the most valuable lesson you've learned since you started RVing?
There is a big difference between time around your family and time WITH your family. There are so many life lessons for our children to be had while RVing.
Do you have any exciting plans for the upcoming season?
We continue to improve our permanent RV site. Our summer vacation this year will be to Northern Arizona and Southern Utah. I believe we will finish all of the Georgia State Parks this year!
If you had one RVing trick or hack to recommend to new campers, what would it be?
If you use plenty of water, RV toilet paper is NOT needed. However, if you are watching your water usage and don't have full hook-ups, a septic-safe TP is definitely necessary!