The Gillard family guide to trouble-free RVing
Dos and don'ts for new RV owners
by Kimberly Shellborn —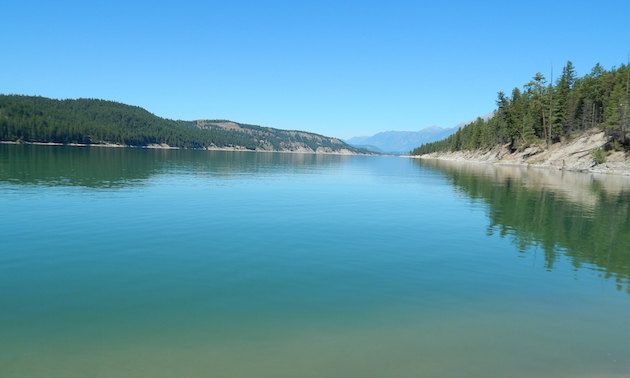 The Gillard family—Ryan, Sue, son Chance (nine) and daughter Kayden (six)— love the outdoors, and RVing is just an extension of many other activities they enjoy.
Seven years ago, just before Kayden was born, they got their first RV, a 27-foot 2002 Cardinal fifth-wheel. Sue said she loves the convenience of it.
"It is so much less work, all your bedding and towels are there, all your supplies are stored permanently," she said. "So basically you just add food and clothes and you are ready to go."
She said unpacking is even better. When the family was tenting, everything had to be packed in Rubbermaid bins.
"Oh no, now we have to clean it all up," said Sue about coming home from a camping trip. "But with an RV, you clean it up as you put it away, so as you pull in you just get your dirty clothes out and you are done."
Sue said they make good use of their fifth wheel. During the summer they take short weekend trips around home or take their rig and park it in a spot where Ryan can commute to work while Sue and the kids stay for a week or so.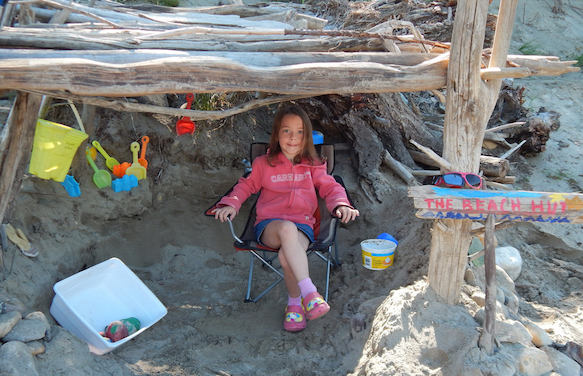 Going on long hauls
Where they enjoy the rig even more though, is on long road trips. They have the freedom to stop wherever they want, whenever they want. They can stop en route to make a quick meal and let the kids play for awhile before they head back on the road.
"Ryan will pull over in a pullout, pop the slides out and have a nap while the kids play in a park or have a swim," said Sue. "Then we pull everything back in and keep going. It's just way better."
Their Cardinal has logged a lot of miles, as they have taken it to northern B.C. numerous times. They take it on their summer vacation road trips to visit friends and family in Prince George and Dawson Creek.
A few "oops" moments
For the Gillards, half the fun really is getting there. They have story after story of experiences they have had on the road. Ryan talks about driving through national parks and having to stop in an instant to avoid tourists who park their cars in the middle of the highway to take pictures of wildlife.
"They (the tourists) are all in their little rental cars and go from 110 to a dead stop in less than a second," said Ryan "I come around a corner in a rig that does not just stop, to find the tourists and cars in the middle of the road."
They laugh as they remember more than once that the trailer was swaying and the tires screeching as Ryan laid on the horn to warn the tourists to get out of the way.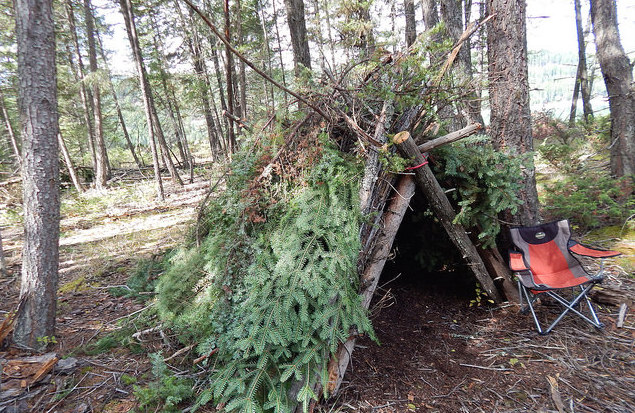 "Don't expect that other drivers will show any signs of respect or common sense," said Ryan. "Pull over and let the crazies go by."
Sue also had plenty of stories of their early days in the RV and the numerous learning experiences they had to go through. She said she could write a book on the things you shouldn't do when driving with an RV—and she said they learned all of them by experience.
"Our maiden voyage was a trip up to Prince George," said Sue "I didn't have the routine to shut all the cupboards and doors. I had my old glass dishes and they flew out and crashed all over the place. The coffee carafe fell off the counter, and we didn't tie down the chairs, so one of the La-Z-Boys slid around."
On the the same trip, after driving six hours the first day, they decided to stop in a campground in Jasper. Another lesson they learned that evening was that if you want electrical hook-ups, you need to book in advance. Sue said there were hundreds of sites available, but all the very few sites with electrical were taken. After discovering the mess inside and cleaning up the broken dishes, they went to sleep for the night.
"When we woke up in the morning, because Ryan hadn't unplugged the fifth wheel from the truck battery, everything was dead," said Sue. "If you don't unplug, it drains everything from both the trailer and the truck."
Ryan had to go to another site and ask for jumper cables to get the truck going again.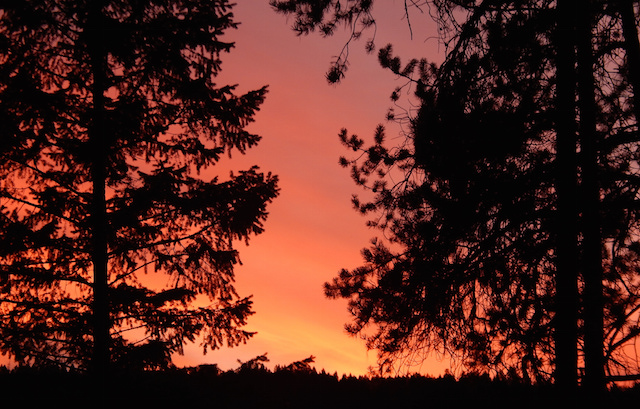 On the maiden voyage they also learned not to wash the rig before setting out on a long trip.
"Don't bother (washing)," said Sue. "The bugs will splatter and make a huge mess. If you are going to stay somewhere for a week, you pretty much wash it as you are going into the RV park—not the start of your journey."
On another trip, one of the dually tires on one side blew. The Gillards didn't notice and couldn't understand why people were waving to them.
The lesson?
"Those people that are signalling you as they pass by are not just being friendly or thinking you are cool," said Ryan. "They are actually trying to tell you something— so pull over."
On one trip the family was driving around the area where Ryan grew up and knew all the roads. Chance was just learning to read and practiced reading all the signs as they passed. As they started on the road to a nice lake, Chance's little voice piped up as a question: "Road closed?" Ryan dismissed Chance's comment, as he had driven the route dozens of times in his life. However, they soon came to a bridge that was washed out, and there was no place to turn around.