RVezy: Canada's online sharing economy platform for RV rentals
Airbnb for RVs? How Canada's first online RV marketplace got a boost from Dragons' Den's Michele Romanow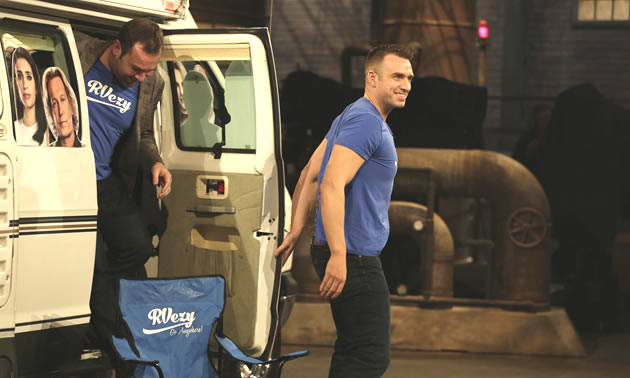 When Michael McNaught, a police officer in Ottawa, responded to a call in April 2016, he was assaulted and seriously injured. He needed months off work to have surgery, heal and recover. He had time on his hands––time to think.
McNaught was an experienced policeman. He had been with the Edmonton City Police for 10 years before moving to Ottawa. He had worked hard and invested his money in rental properties. He thought about his RV parked out front 50 weeks a year and how it had earned him $15,000 in rental income the first year by listing it in the classified ads. But he was concerned about the security of large cash transactions, driver verification and suitable Insurance.
A better way to rent RVs
"There has to be a better way," thought McNaught.
He firmly believed that RV owners could earn income and RV renters could have access to lower costing RV vacations.
McNaught and his business partner, Will Thompson, came up with a solution to bring owners of RVs and renters together. They created RVezy, Canada's online sharing platform for RVs. Intact Insurance created an innovative policy as a solution to provide insurance coverage for renters and owners. The RVezy platform handles driver verification and cash transactions.
"As a police officer, no one ever calls you when they are having a good day," said McNaught. "We see people at their worst. With RVezy, we are putting money in people's pockets and (watching RVers) planning vacations." Now he gets to witness the sunnier side of life.
The business partners had big ideas to grow the business, but they recognized they needed assistance developing an online marketplace. Out of this need came the idea to pitch their business model to Dragons' Den for investment and expansion.
Facing the Dragons
""We practised our pitch (for Dragons' Den). We rehearsed and rewrote. We practised in front of our family. We were prepared for one shot," said McNaught. "What we weren't prepared for was multiple offers."
Watch the November 2017 Dragons' Den where three offers bubble up in less than a minute, and McNaught and Thompson need to make a decision on which offer to accept.
"The biggest difference the Dragons' Den made was validation of our business model. Michele Romanow and her team helped us avoid mistakes building an online marketplace," said McNaught. "She has promoted us and the 17.5 per cent ownership is a good deal. It allowed us to move ahead quickly."
McNaught and his business partner meet Romanow monthly to review business progress. "She has helped grow the business with additional contacts," McNaught said. "Michele is genuinely interested and legitimately fighting for the success of our business.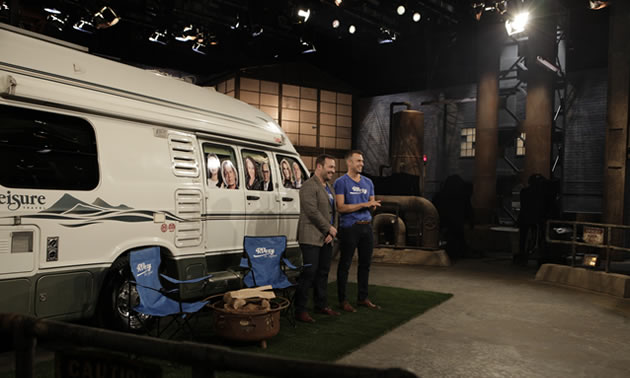 "We want RVing to be more affordable. We do this by offsetting ownership costs and matching renters with RVs. We hope more people choose RVing (for vacations) in Canada.
"Choosing a business partner is critical. You and your partner must be able to disagree and argue until you land on the best solution for the company. You must be able to work through to agreement. Maybe our paramilitary service and problem-solving skills help us get there. Our ability to disagree and come to an agreement, our complementary skills, dedication and work ethic all contribute to success," said McNaught.