A once-in-a-lifetime journey, done twice
Ralph Martin, seasoned traveller, knows what it takes to get from coast to coast
The van was a 1986 Ford E-150 Econoline Super van. With a longer-than-average body, and a high fiberglass top with plenty of headroom, it had the makings of a perfect temporary home. Add in the usual conveniences of a refrigerator, stove, water pump, porta potty and sink, and Ralph Martin was set to cross the great expanse of the Canadian nation—though it was not his first time.
Martin resides in Qualicum Beach, B.C., where he has lived for most of his life. He first crossed Canada as a 17-year-old hitchhiker, back in the heydays of the 1970s.
After being a school teacher for 35 years, Martin took his retirement as a new beginning, and began travelling the world with his wife, Donna. This is when they made their trek coast to coast in the campervan they fondly named "The Marmot."
They have since travelled to many places including: Iceland, Norway, Denmark, Greece and the Mediterranean Sea. They have even travelled to New Zealand by boat, stopping at places like Fiji and Pago Pago.
Martin's recently published book, Cross Canada Adventures: Two Journeys A Lifetime Apart, had humble beginnings, starting out as his personal journal.
"As I began to write, flashbacks and stories from my first trip started to come back," Martin said. "I didn't write it to be a best-seller, I didn't write it to change the world. I just wanted it to be fun and share that with people."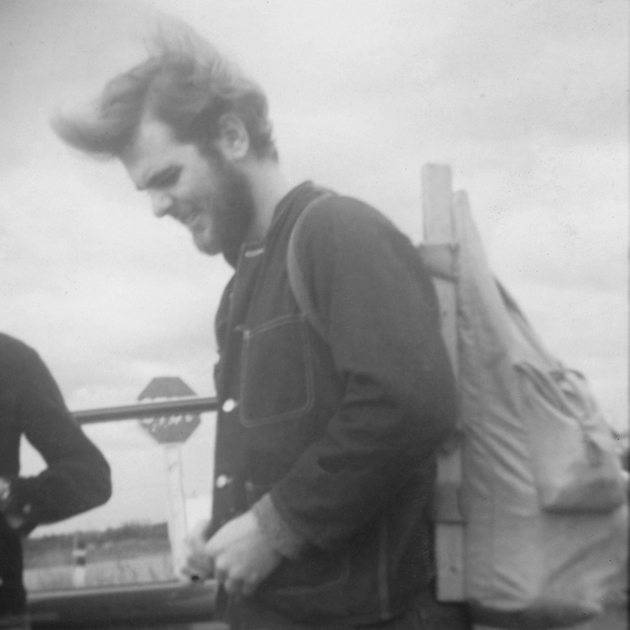 Being the fourth of his five sibling to leave home, young Martin was excited to fly the coop. His mother only wished that he wasn't headed so far away.
"I'd been away at logging camps and away at school, so it wasn't like I had never left home before." said Martin. "My mother said, 'There will be drug dealers, there will be perverts, there will be murderers' . . . and sure enough there were." (See the chapter called "Murder?" for more of that ilk).
Despite the dubious company Martin encountered on his first journey, the biggest challenge that he faced was loneliness.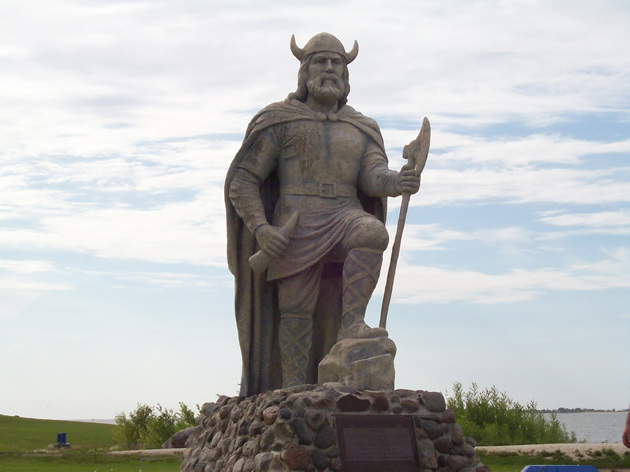 He hadn't previously spent a lot of time by himself in unfamiliar circumstances, so Martin had to learn how to be independent and think on his feet while out on the open road. He warns, however, against travelling with a group too large.
"Just being cooped up in the van is a big enough challenge as is," said Martin. "When you're travelling with someone, you rarely go your separate ways. If you have two people and go with two more, you have 16 times the troubles you did before. That requires a lot of compromise, so you better like the people you go with."
In Martin's experience, there are two things travellers should never leave home without: extra money and a camera.
"Take more money," said Martin. "I ran out of money a few times on my first trip, and one time I even wound up working on a farm. The farmer wasn't too fond of guys with long hair and beards in those days, but since I had grown up on a farm, I was able to work. If I'd had a little bit of extra money in my pocket, I wouldn't of had to do that.
"I also wish I'd had a camera my first time around. Memories are shaky things. Photos allow you to always remember the sites and experiences you go through."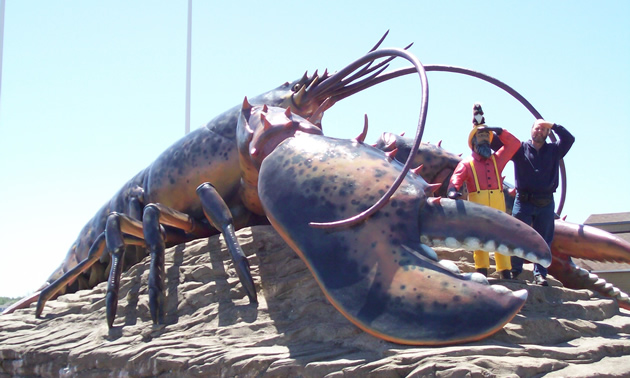 Martin and his wife used their trips as an opportunity to meet with relatives, some they hadn't seen for 25 years. They also talked with people who were from the places they visited, and were able to gain new perspectives on the culture and communal history of each place.
They were even able meet the pilot of a freighter ship while they were visiting the locks near Niagara Falls. His job was to navigate the canals and take the ships up the Saint Lawrence River, and from there, all over the world.
"He told us about his life and his travels," said Martin. " You meet fascinating people."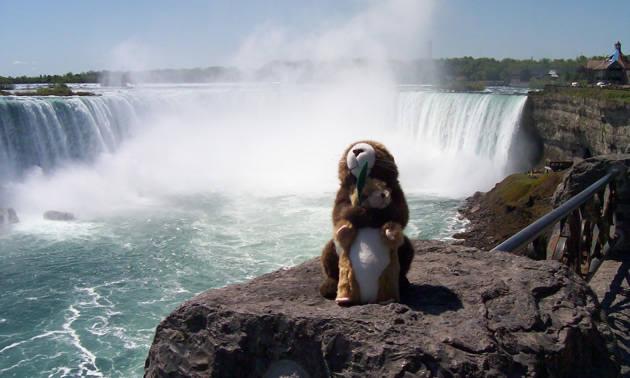 Martin suggested taking your time and having a loose schedule if you decide to embark on a trip of significant length. That way, if you come across a hidden gem during your travels, you're able to stop and enjoy it. Unexpected events—such as engine trouble or traffic—can also slow your trip, so extra time allows for that.
"If you're doing it leisurely, the journey's a treat," he said. "Retirement is like graduating high school. You've got the whole world in front of you, and with an RV, you can get out and see it."
Martin encourages others to write about and share their own adventures.
To learn more about Ralph and his travels, visit his website. To read more about his book, see our book review.