The Twist Club Face
For 2018, Taylor Made has introduced its latest innovation, The Twist Club Face.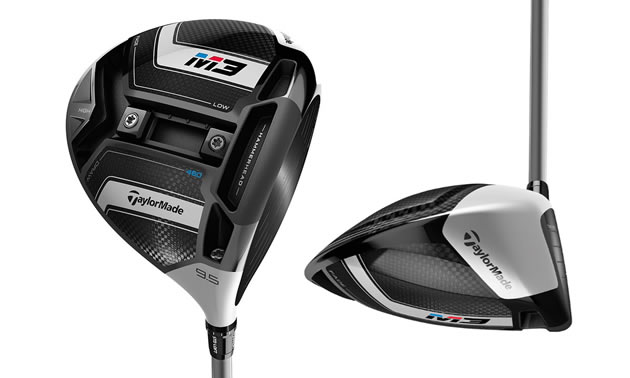 In 1979, Gary Adams of Taylor Made produced the first metal woods and revolutionized golf equipment. The company continued to be innovative and, in 2004, produced the adjustable head [TMLC] drivers. For 2018, Taylor Made has introduced its latest innovation, The Twist Club Face.
The traditional design of the club face plate is called 'bulge and roll.' That means the 'bulge curvature' of the face plate is on the horizontal axis while the 'roll curvature' is on the vertical axis. Most people consider the titanium face of the driver to be nearly flat, but that is not the case. If you hit the ball dead center, or on the sweet spot, the club produces spin, height, direction and distance. The problem arises when you hit the ball off the toe or heel, a common mistake for both amateurs and professionals. To correct this problem, Taylor Made came up with the twist design to deal with these common miss-hits.
If you were to take a piece of gum, hold each end and give the gum a slight twist in opposite directions, that basically describes what Taylor Made has done to the face on the M3 and M4 drivers. Neither of these clubs has changed since 2017, other than twisting the face plate. In technical terms, twisting the club face in the toe area produces more loft and reduces hooks and pulls. Twisting the club in the heel area produces more loft and reduces the fade and slice. In theory, the twist essentially changes the face angle to eliminate bad shots. The ball is hit closer to the sweet spot and, as a result, travels straighter and further. Before being too concerned about this novel or radical design, keep in mind that the twist on the club face is hardly noticeable to the naked eye. Brian Bazzel, Vice President of Taylor Made, feels the twist gives golfers a "…tangible competitive advantage."
Looking for competitive advantage are PGA professionals Rory McIIroy, Jason Day and Dustin Johnson who use the M3/M4 with twist technology. Dustin contributes his win at the 2018 Sentry Tournament of Champions at Kapalua, Maui, to this new technology
The cost of this innovative twist technology will be approximately $499.00 US, but remember, hitting a ball longer can be expensive.