Chef's Edition SpiceStack by YouCopia
This clever culinary storage solution is a must-have for RVers.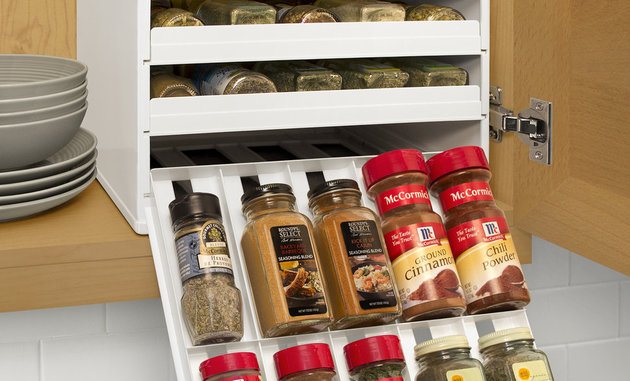 If you have a substantial collection of spices, consider the Chef's Edition SpiceStack. This space-saving storage system can hold up to 30 full-sized (or 60 half-sized) spice bottles in your kitchen cabinet. There are even drawers that you can lower, allowing you to display labels at eye-level, and making it easier to find and use your favourite ingredients.
The SpiceStack measures 32.5 centimetres wide by 22.4 centimetres high, and is 27.7 centimetres deep. It has handy non-skid feet that hold the unit in place, there is no assembly required, and the units are stackable.
When you order it, you also get 96 drawer labels (48 printed, 48 blank).
"We hear from RV owners quite frequently about the use of our space-saving items in their RVs," said Lauren Greenwood, president of YouCopia. "In addition to the 30-bottle Chef's Edition, we have 24-bottle Classic, 18-bottle Original and 12-bottle MiniStack SpiceStacks."
To learn more, or order your own SpiceStack, visit YouCopia's website.