Warm up with a winter fondue
Nothing brings family and friends together like a good old-fashioned fondue
by News Canada —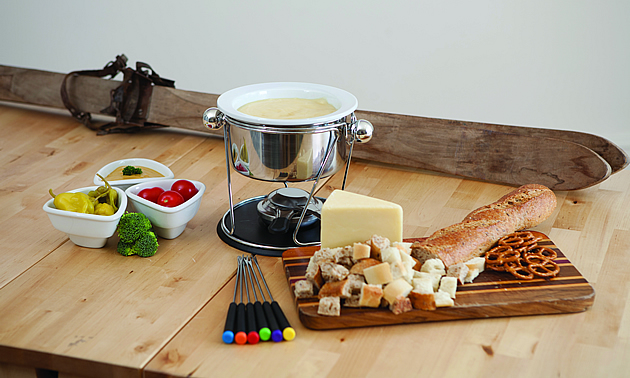 (NC)—Originally from Switzerland, the fondue started as a tasty way to use up leftover cheese. Today as well, there's nothing like a warm cheesy fondue to bring together friends and family on a cold winter night. Take a look at this tantalizing recipe created by Chef Michael P. Clive:
Ingredients
• 1 bottle Rickard's Oakhouse
• 2 ½ cups, smoked gouda, shredded
• 1 cup gruyere, shredded
• 1 tablespoon all-purpose flour
• A few drops of Worcestershire sauce
For Serving:
• 1 ½ pounds cubed or thick sliced and browned sausage
• 1 head cauliflower, separated into florets, blanched
• 1 Red pepper, grilled, sliced
• 1 small jar mini Gherkin pickles, drained
• 1 baguette, pumpernickel or sour dough loaf, cubed
Directions
Combine cheeses in a bowl with flour. Add Rickard's Oakhouse beer to a small pot and bring to a bubble over medium heat. Reduce the heat to a simmer and add cheese in handfuls. Stir constantly, melting the cheese in batches. Stir in a figure-eight pattern with a wooden spoon. When the cheese has been incorporated fully, stir in the Worcestershire sauce. Transfer fondue to warm fondue pot.