Easy Fried Rice
A quick and easy dish to prepare on the road
by Kimberly Shellborn —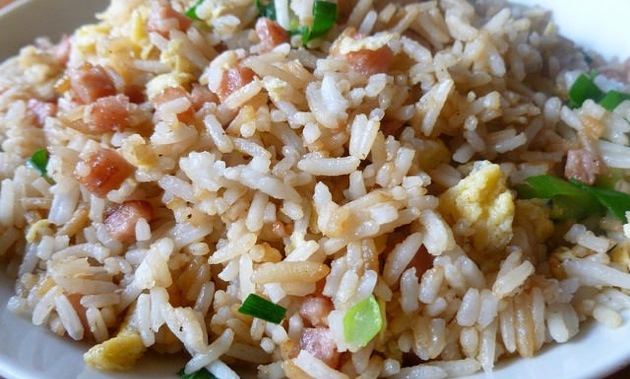 When on the road, many RVers want to have some basic no-fuss recipes on hand. This recipe, submitted by Roaming Cooking, is exactly that. Only a few ingredients, together with some very simple steps, are all it takes to complete this recipe.
Easy Fried Rice
2 servings
Ingredients
1 spring onion
1 egg
1 cup uncooked rice
Chopped bacon
Oil/butter for frying
1 tablespoon soy or oyster sauce
Salt and pepper
Optional:
1⁄2 cup peas
Directions
1. Cook the rice according to package instructions.
2. Crack the egg in a bowl with salt and pepper and lightly whisk with a fork. Heat the oil in a pan and add the egg. Use spatula to chop up egg while cooking. Cook for a minute or two so as not too dry. Remove the egg from the pan.
3. Fry the bacon for a few minutes. Remove from pan.
4. Add the rice, bacon, peas and sauce to the pan and stir fry for a few minutes.
5. Chop up the spring onion and add to the pan along with the scrambled egg. Stir through.
6. Serve hot and enjoy.